Celebrating Diwali When You're the Only Hindus For Miles Around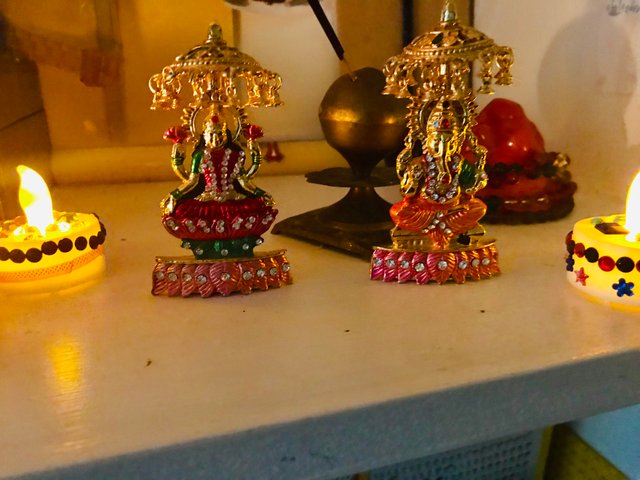 Today is Diwali, the Hindu festival of light. I was born and raised a Hindu and growing up we always celebrated Diwali. It was always a pretty big deal for us and involved going to the Temple, going to relatives houses, lighting diyas and eating lots of yummy food. The evening always involved a firework display put on by my uncle who would light 4 at a time while smoking a cigarette and wearing a shell suit. Plus my dad did a lot of charity work in the community and was always organising Diwali events that we were (forced) to take part in. It was a lot of fun and I'd like my children to enjoy Diwali too.
For those who don't know, Diwali falls on a different day each year according to the lunar calendar. When it's on a weekend or in the half term it's great as I take the kids and hubby to my parents house and we all celebrate together. However, this Diwali has fallen on a Wednesday which is a school day and my parents and one sister are in India. My other sister and her family are a two hour drive away. My in laws are Ghanaian and Christian, I live in a part of London where all the other brown people are predominately Muslim and my other Hindu friends are celebrating with their own families or are too far away to hang out with on a school night. So me and the kids are pretty much the only Hindus for miles around! This is how we celebrated:
Diwali in Trafalgar Square
Every year a Diwali celebration takes place in Trafalgar Square in London. I've never been before as the kids were too young. Mini Me 3 is only 2 years old but I still decided to take the kids to join in the festivities. I knew it would be crowded and taking a pushchair on public transport is never easy, BUT I feel that if I don't make the effort to take the kids to Diwali related events they won't learn about that side of their culture. Christmas is always a big deal in this country and they go to a Church of England school, plus my husbands family are Christian, so they learn a lot about that. But it's important for them to known their Hindu side too. Mini Me 3 was asleep in her pushchair the whole time but Mini Me 1 and Mini Me 2 really enjoyed the Diwali event. They watched kathak dancers and bollywood dancers on the main stage and a dhol performance. There was a children's tent where kids were told the story of the Ramayan in a really simple way using pictures. They got to shoot a bow and arrow at a picture of Ravan, and they decorated little tealights. We also sampled some yummy snacks.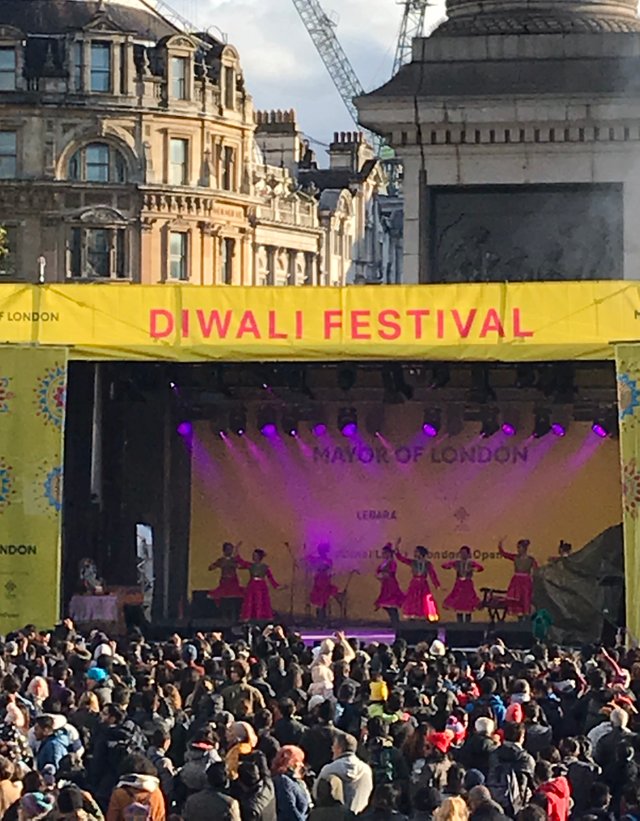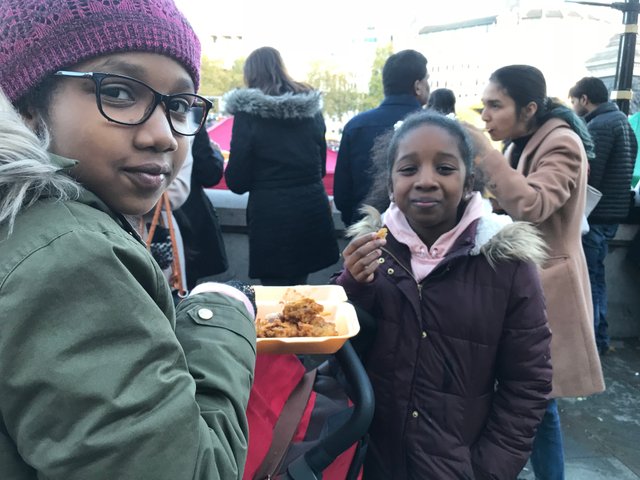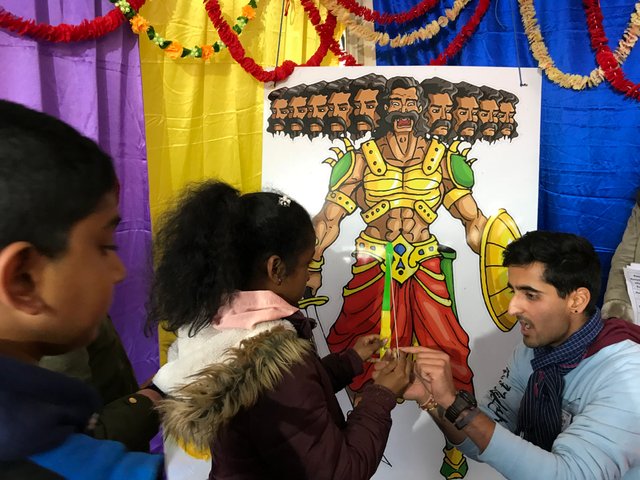 Puja, rangoli and mendhi
That was a couple of weeks ago. Today after school we did a little puja (hindu prayers) at home, had some mithai and samosas. We then generally had a good time putting on mendhi, making rangoli patterns on the balcony, watching their favourite Bollywood movie (Kuch Kuch Hota Hai) which has absolutely nothing to do with Diwali but they love it, and listening to music. I don't know any mandir's in my area so we weren't able to go.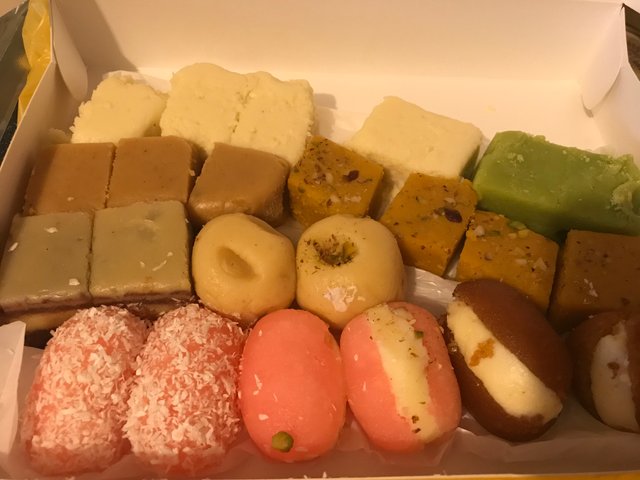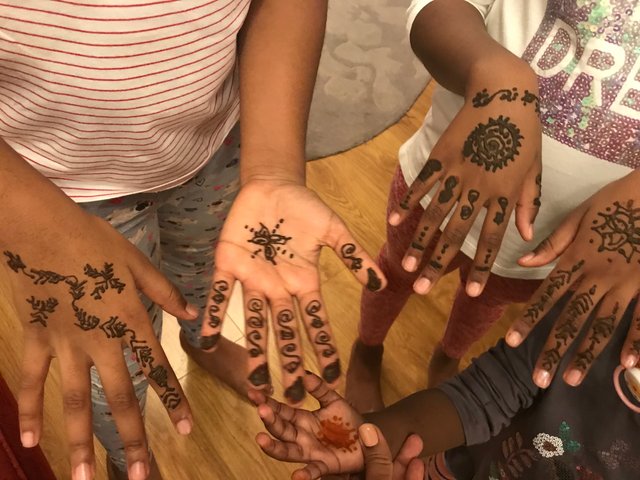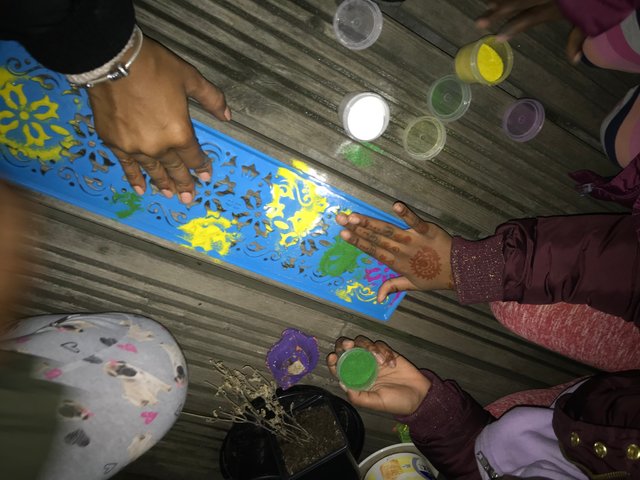 Fireworks and diyas
We don't have our own garden but we do have a communal garden so we did some fireworks in there. Lots of my neighbours appreciated the fireworks display as they watched from their balconies. Although Mini Me 3 wasn't sure about the fireworks at first, they all ended up having a great time. We lit diyas in our home too. Obviously kids and fire don't really mix well so I put the diyas way out of reach of little hands and only had electric tealights in our little home
mandir.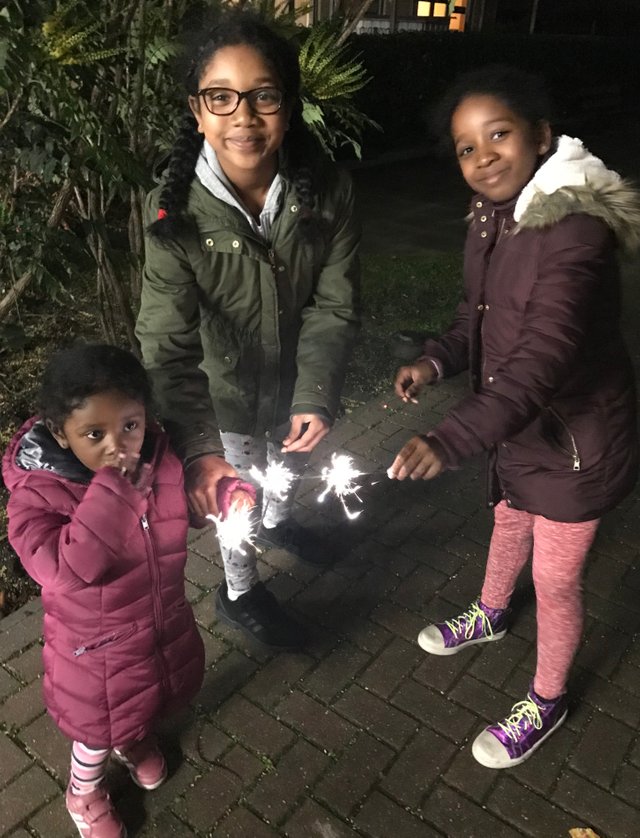 The Ramayan for kids
It's kind of tradition for us to end the night watching a children's version of the Ramayan after dinner. There are quite a few animated versions you can watch on YouTube. Mini Me 1 and 2 know the story pretty well now. The kids were all pretty exhausted and said they had a lovely evening. It's always a bit strange for me being away from my family on Diwali and being one of the few people in my area that actually celebrate it. Even my hubby wasn't around as he's away at Steemfest! But I'm happy that I have three little friends to celebrate with and to pass my religion and cultural traditions down to.
Happy Diwali
Love
MummyImperfect x