Hello dear blog readers and Steemians,
in this article I want to show you the first scuba diving photo impressions, taken during my four scuba dives in Indonesia.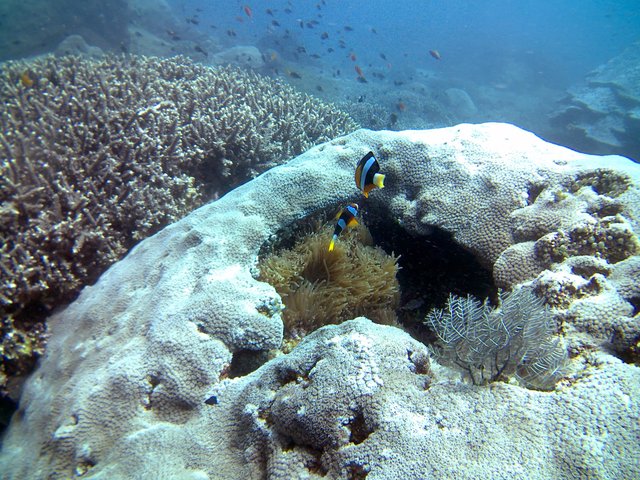 © Jonas Ahrens 2018
The first spot I have visited for scuba diving was the so called Manta Point at the coast of Nusa Penida, where you have a high chance to see Mantas. The Mantas are coming to this place for meeting with cleaner fishes and it´s something like a Spa for them. :-)
We drove there with a speedbaot and we there are beautiful nature impressions on the way to this spot.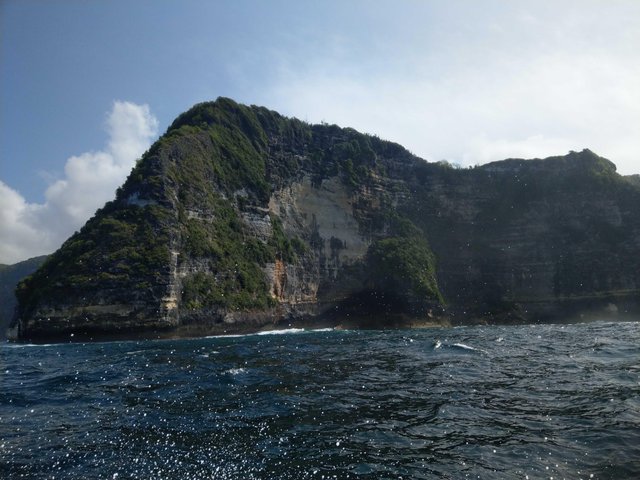 Fortunely I had the luck to see two Mantas directly at the beginning of the dive.
Here is a photo of the two Mantas: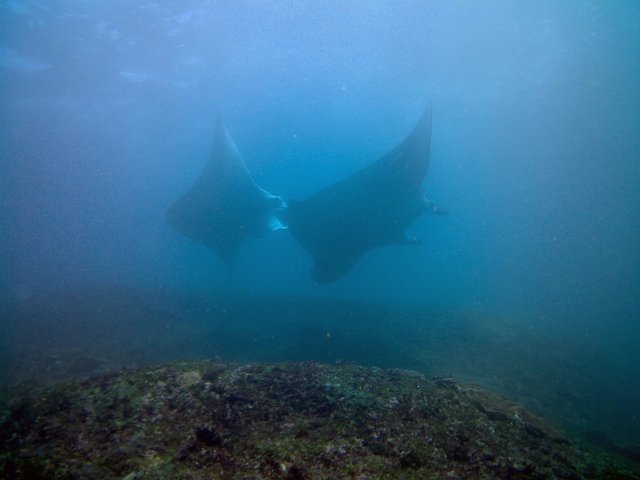 © Jonas Ahrens 2018
The visibility was not so good at this day for Indonesia, because of sand from the flood.
Later I have seen another too Mantas during this diving trip, but maybe it were the same: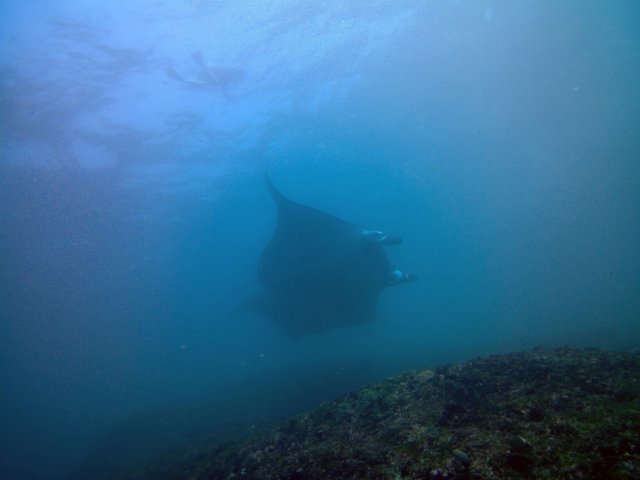 © Jonas Ahrens 2018
Unfortunely this diving spot is very full with divers and snorkelers. Especially the snorkelers are ennoying the Mantas a lot, so that they are swimming away very fast.
Nevertheless it´s a beautiful spot and it´s always a pleasure to watch these fascinating animals in real life. It´s a breathtaking experience.
Stay tuned for more scuba diving video- & photo impressions of my scuba diving adventures in Indonesia after the Steemfest³ and see you everyone!
Jonas - @future24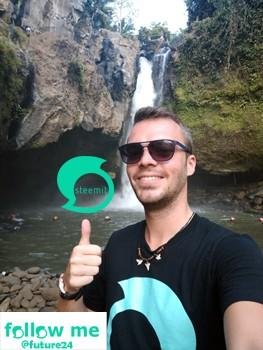 PS: This article was published with the nice @esteemapp Surfer Software 1.1.12 by @good-karma, with many useful features for Steemit members.
Check out the profiles for news and my introduction article about the EsteemSurfer Software here, if you don´t know it so far: 💡 Introducing the EsteemSurfer Software with many useful features!