Hey diving interested people & dear blog readers,
in this article I want to show you more impressions of my unbelievable dives together with beautiful big Manta Rays, who are very friendly and just breathtaking animals!
As I have already told in my past articles, I have collected all in all over 40 GB of amazing photo- & video-material during my diving holidays in the Maldives in October 2017 and I used different SD cards...
So today I want to present you some more of my 253 photos of the amazing huge Manta Rays which I have taken in 4 different dives! This time I have chosen some photos where you can see that we had a very strong current at this diving spot and it was necessary to grap a stone that you will not float away with the current.
Some people were so smart to take a rope with a hook with them, so that they was able to fix it on a stone. This is a very relaxed way for diving with current, because you have the hands free for taking photos, but diving stations are not allowed to sell it. You could damage corals with it if you are not experienced to use it right.
---
Here you can see divers who fixed a hook with a rope on a stone because of the strong current: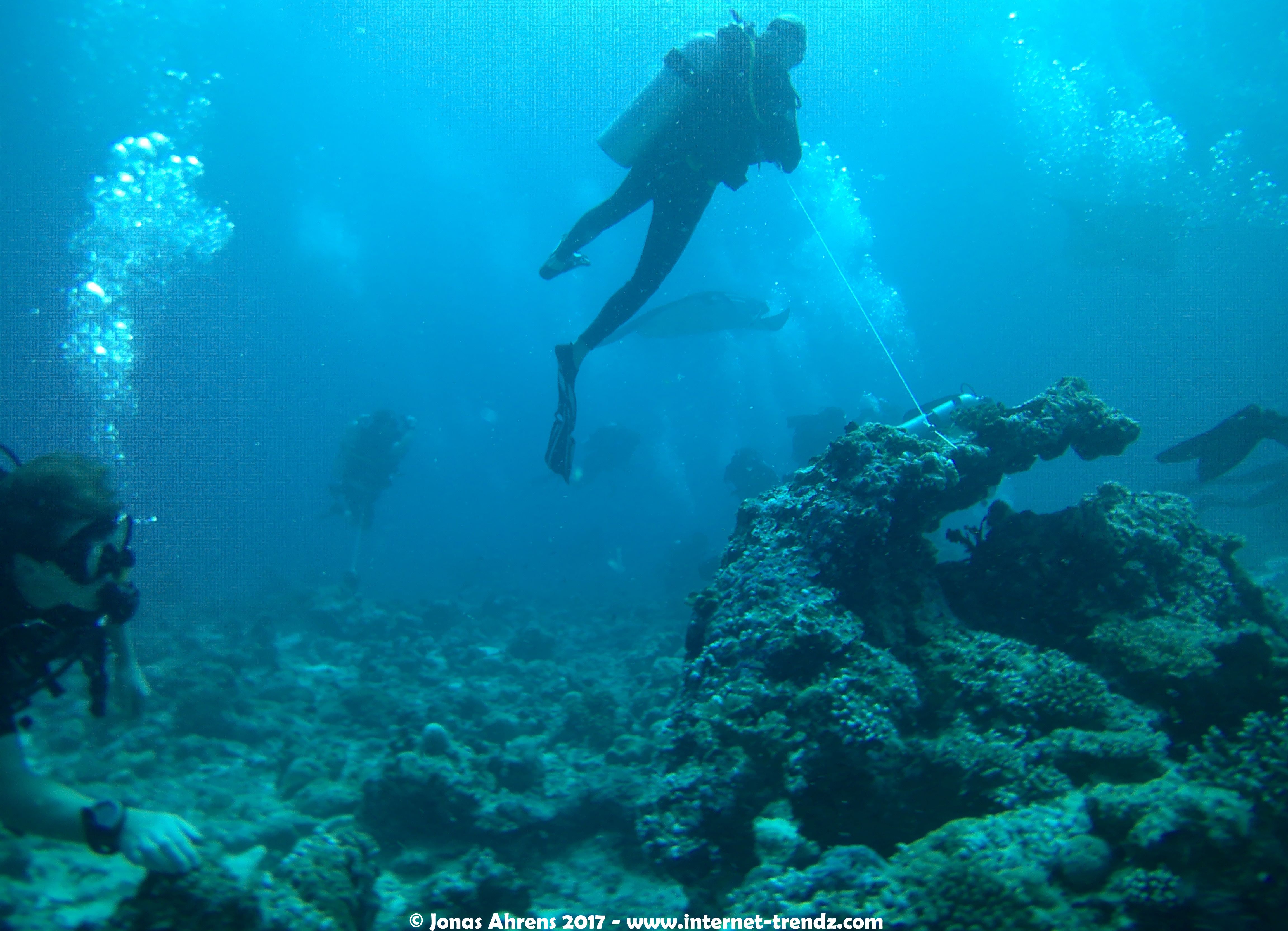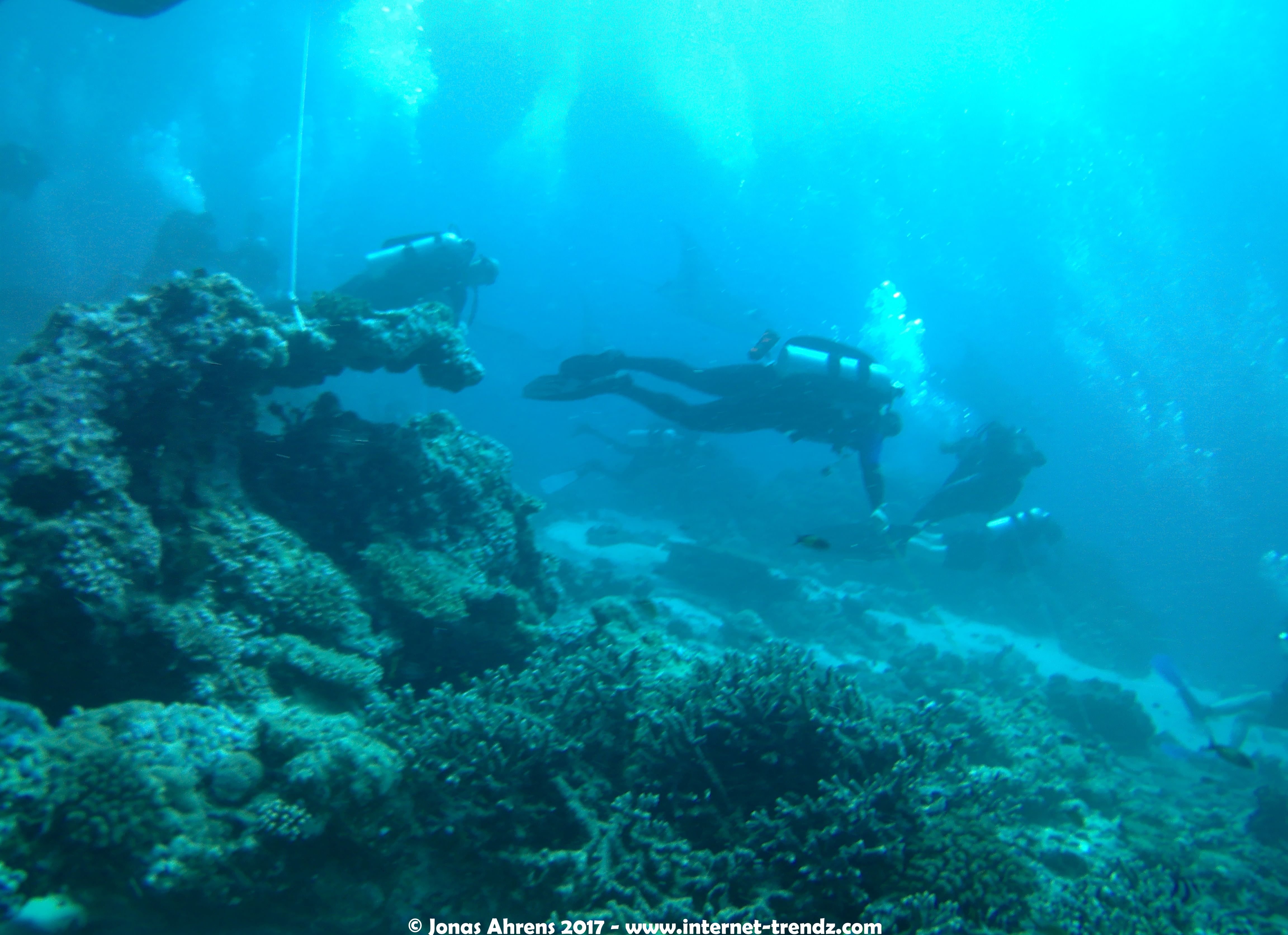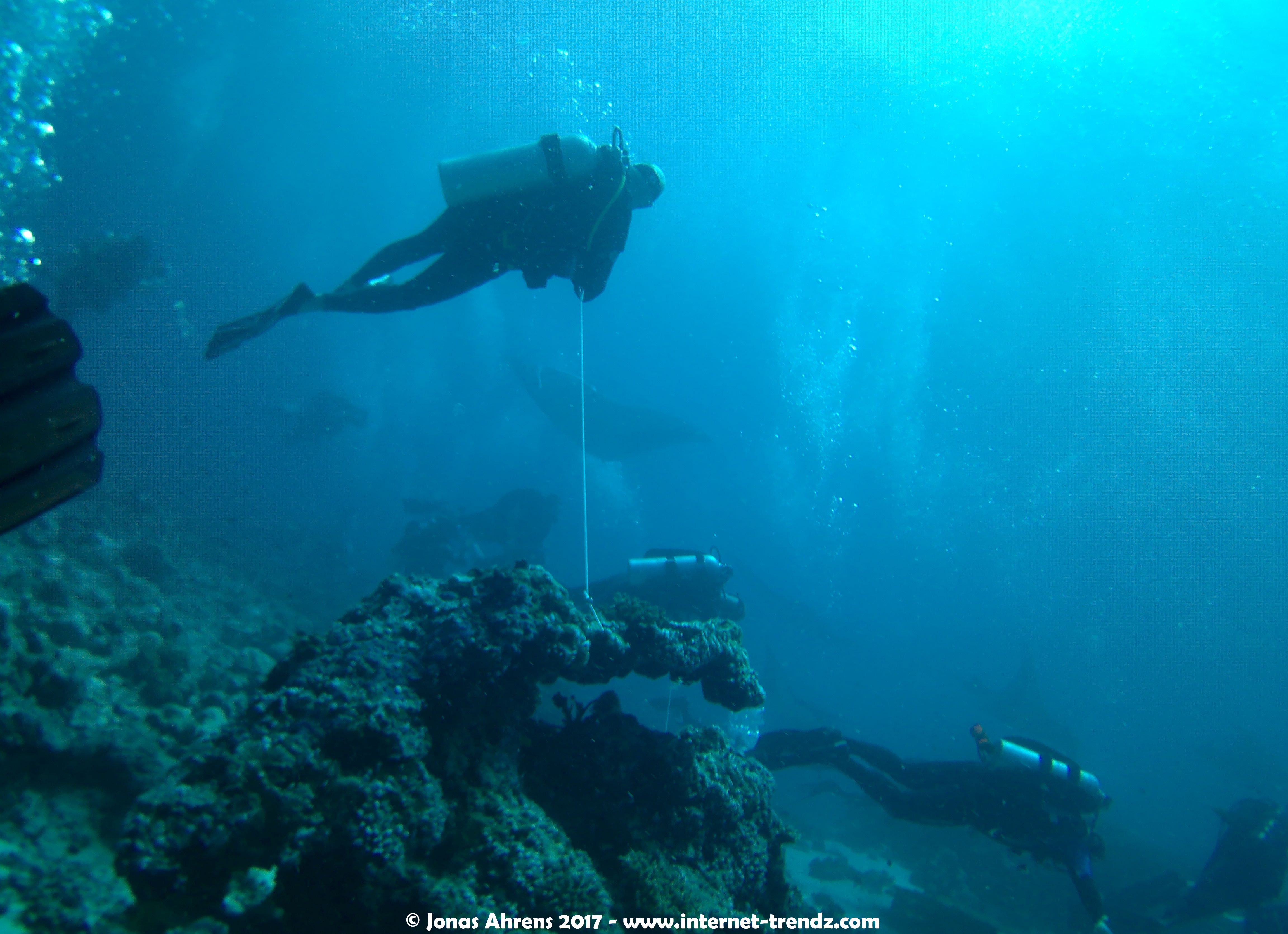 And here are more amazing photos I have taken with my waterproof action cam of the fascinating huge Manta Rays: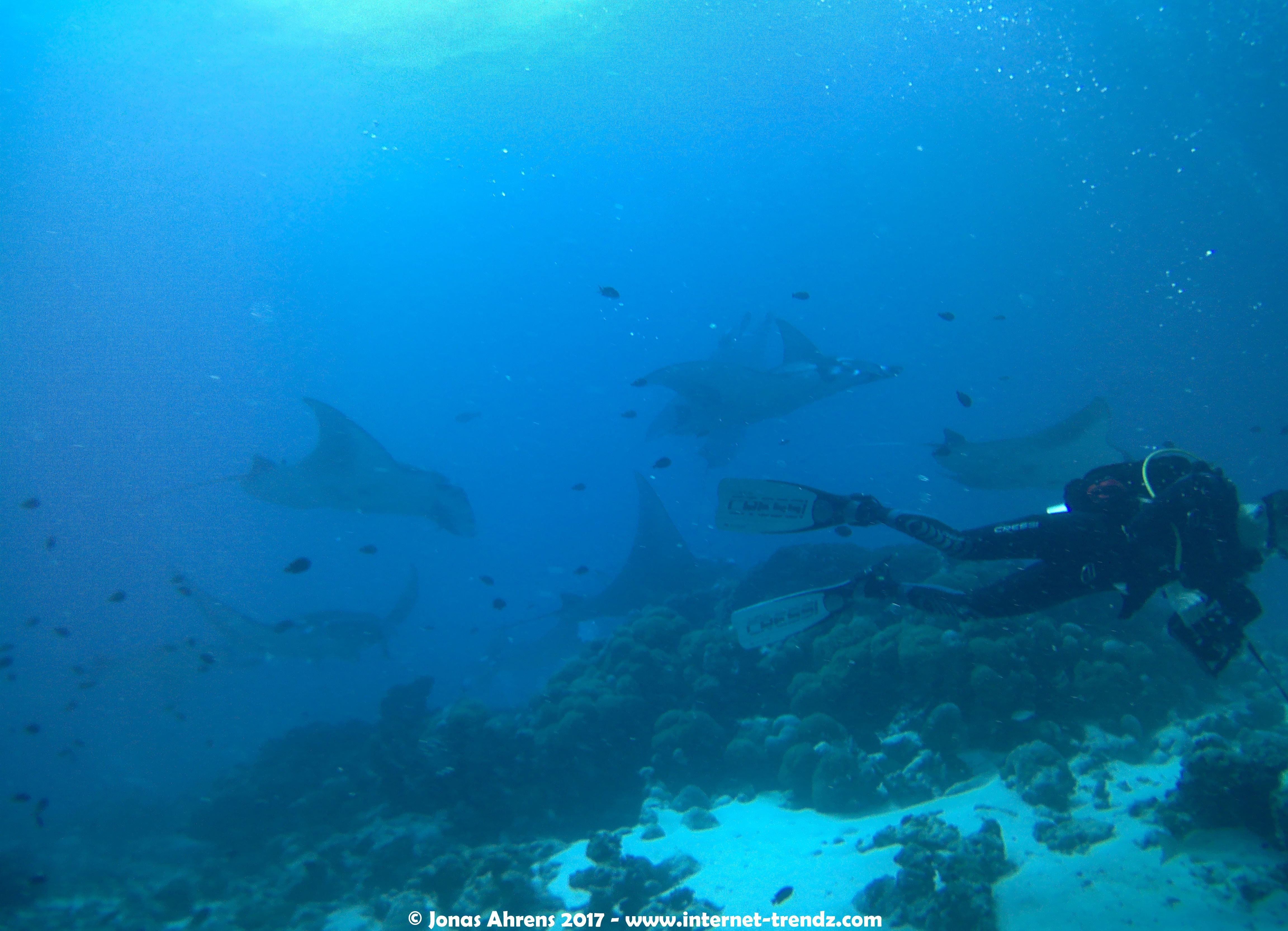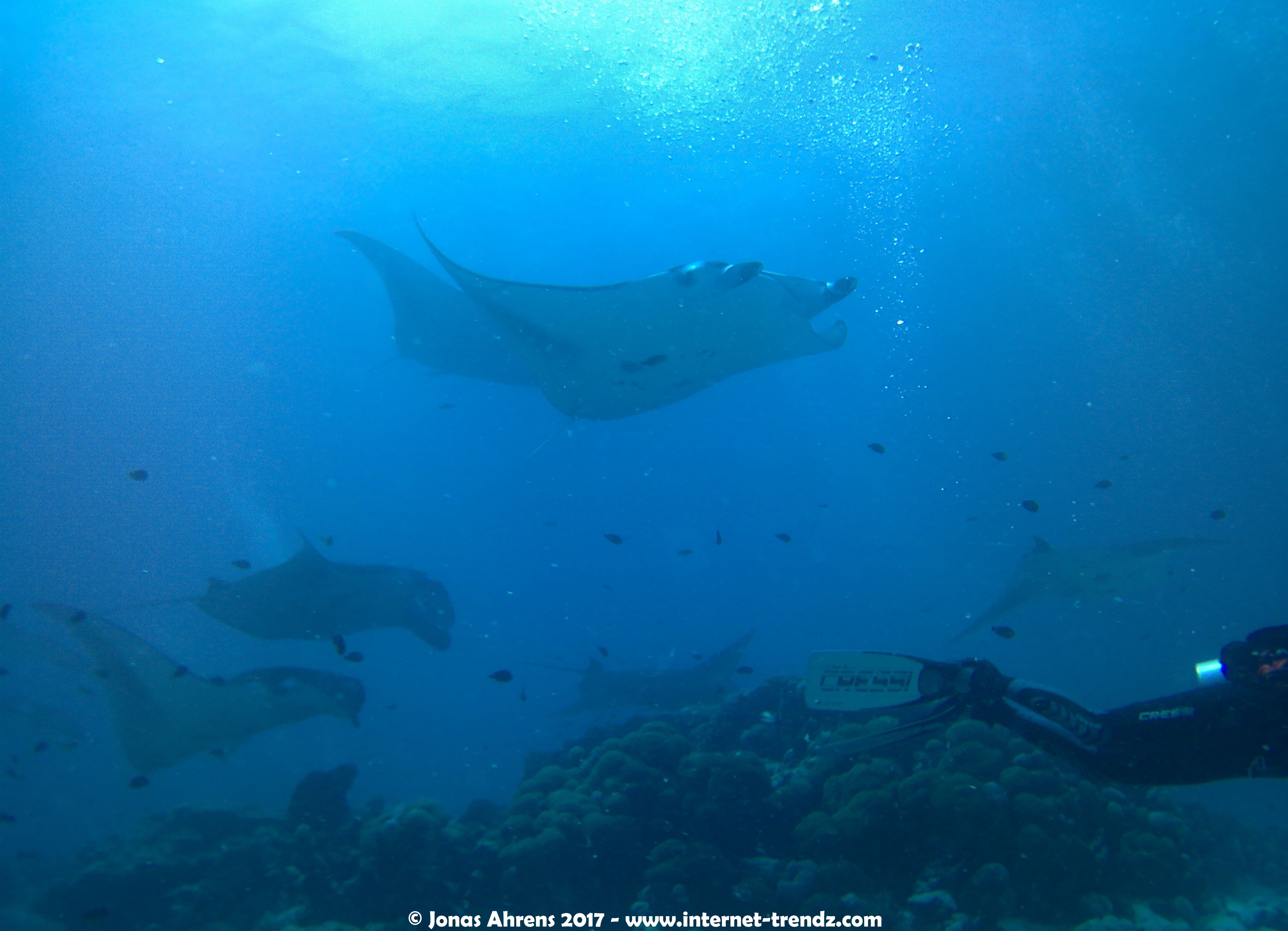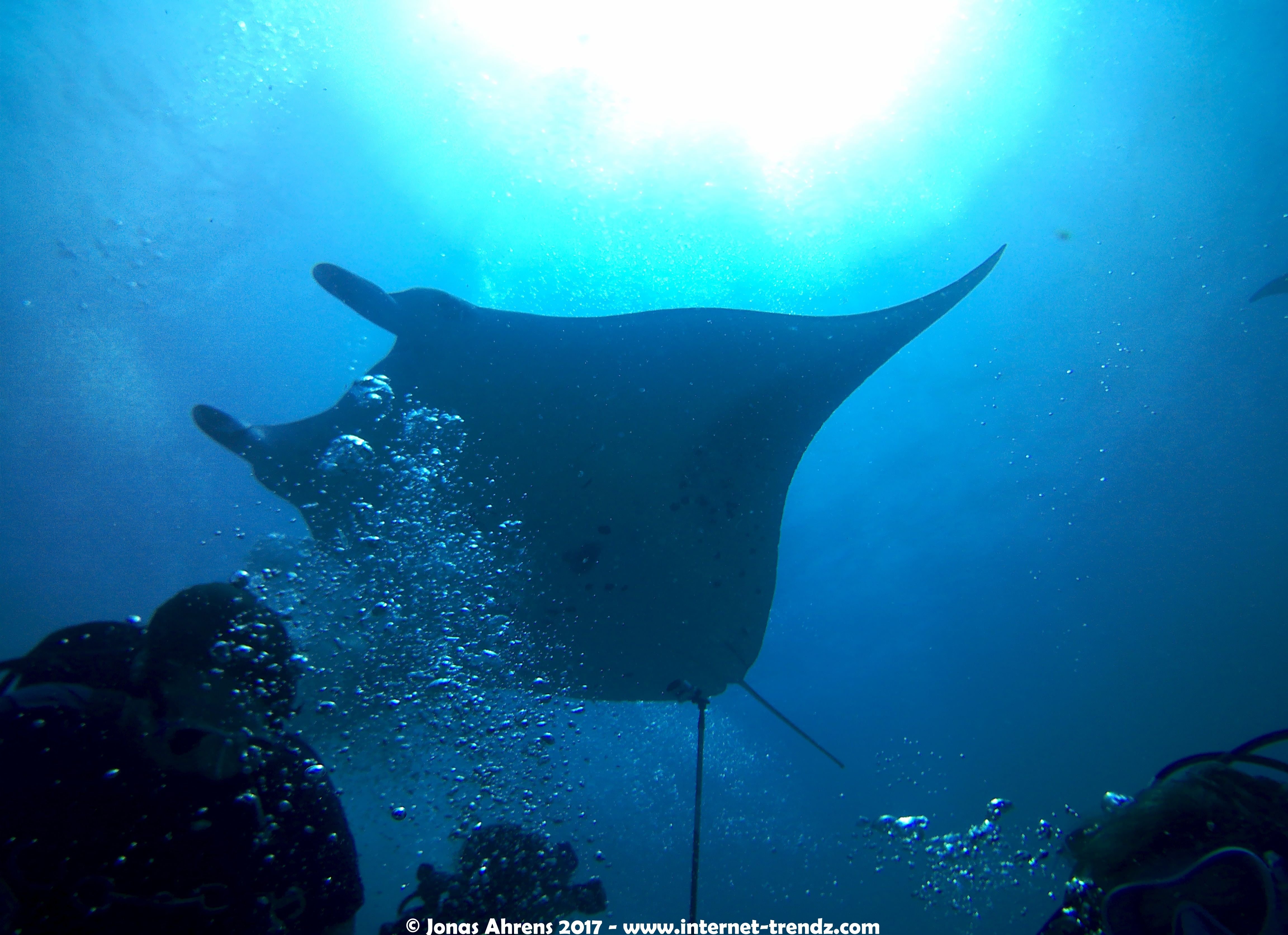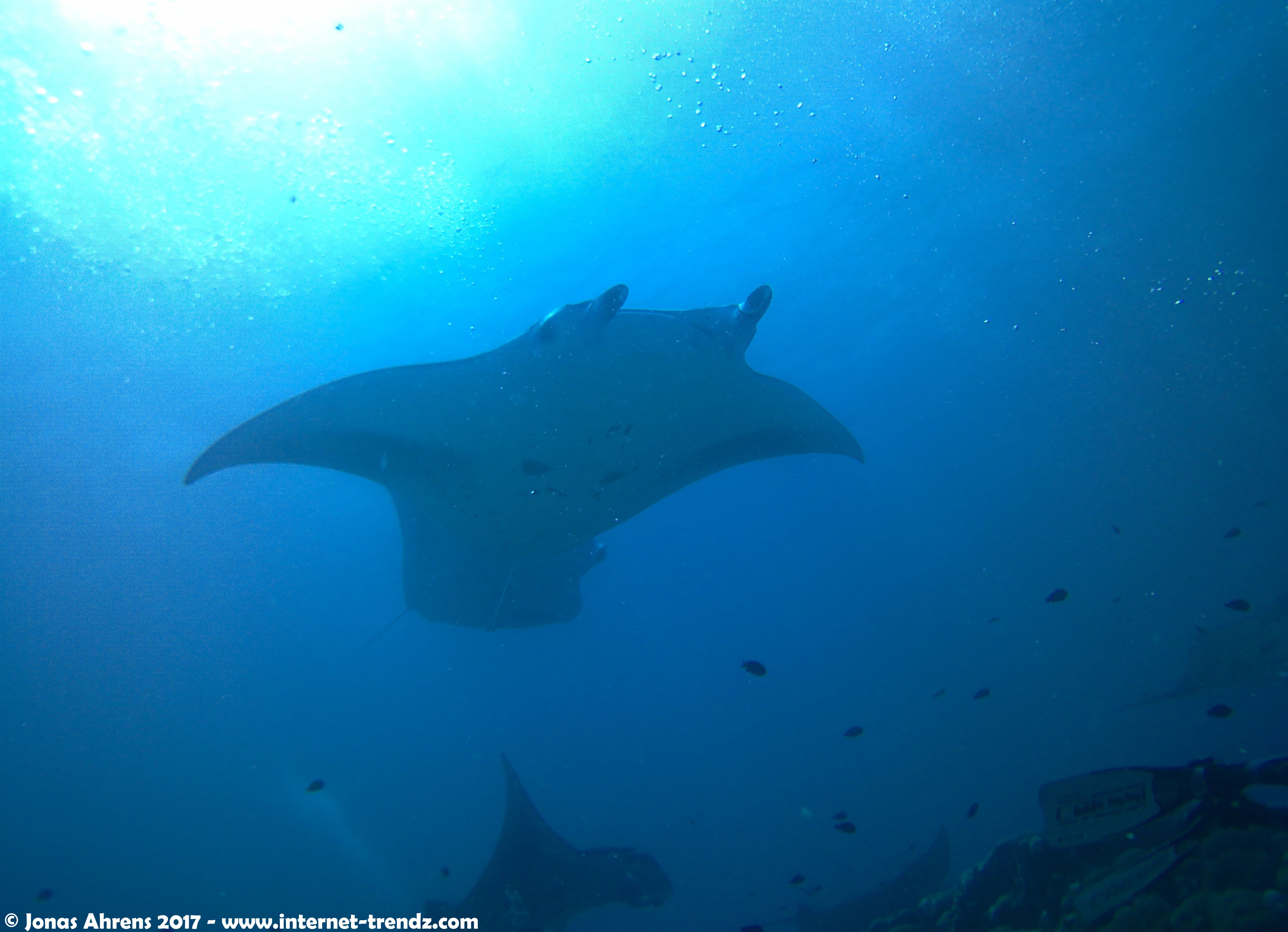 ---
I didn´t had my own hook + rope with me, so I had to grap a stone with my hand and for my thirt & fourth dive at this diving spot I took one of my diving gloves with me for a better grip.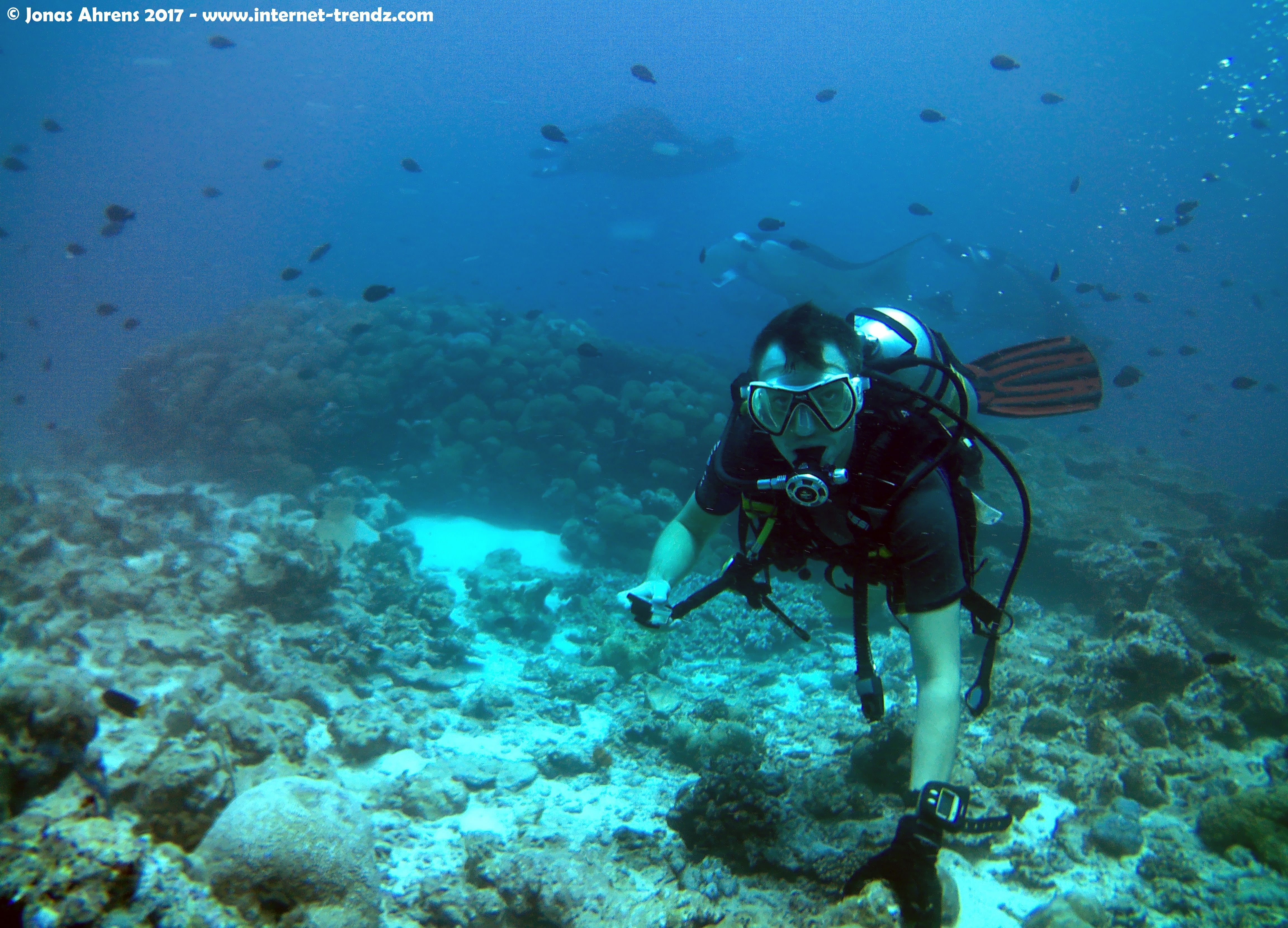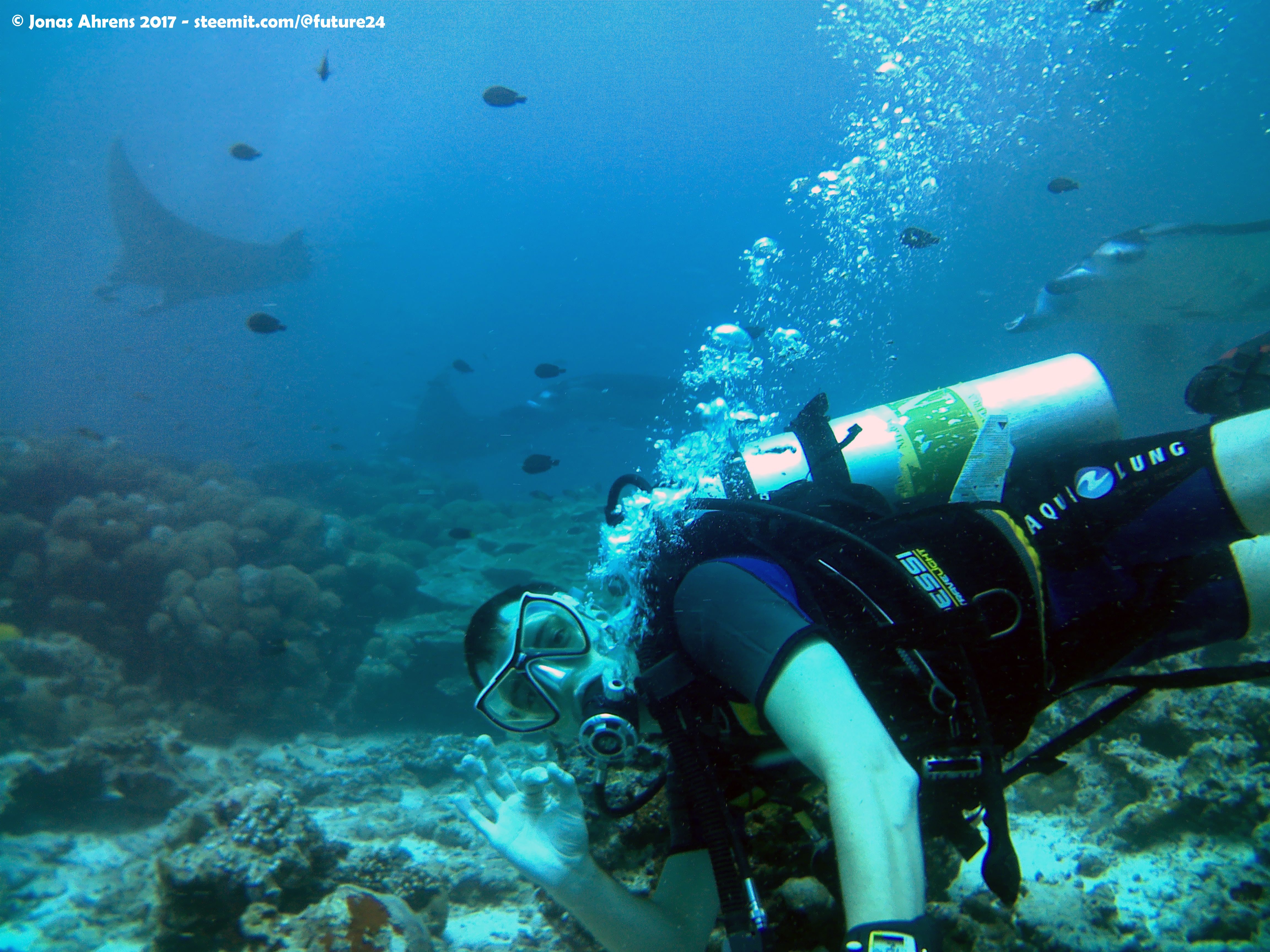 One time I also had the chance to test the hook & rope method, because a diving guide left his rope to check out another place and I used the chance to grab it! ;-) When he noticed it and I made signs that he can have it back of course, he showed me that I can use it a little bit longer if I like.
So I was lucky to take some great photos in a higher position than hanging on the ground by grabbing a stone and I will show you the photos & videos of situation in another article soon. I only have to sort them out of the other Manta diving content and to edit the videos for example.
---
If you haven´t watched them so far, here you can find my first three underwater videos, which I have recorded during my dives with the big Manta Rays:
Part 1:
Part 2:
Part 3:
---
Best regards from Berlin and hear you in my next article!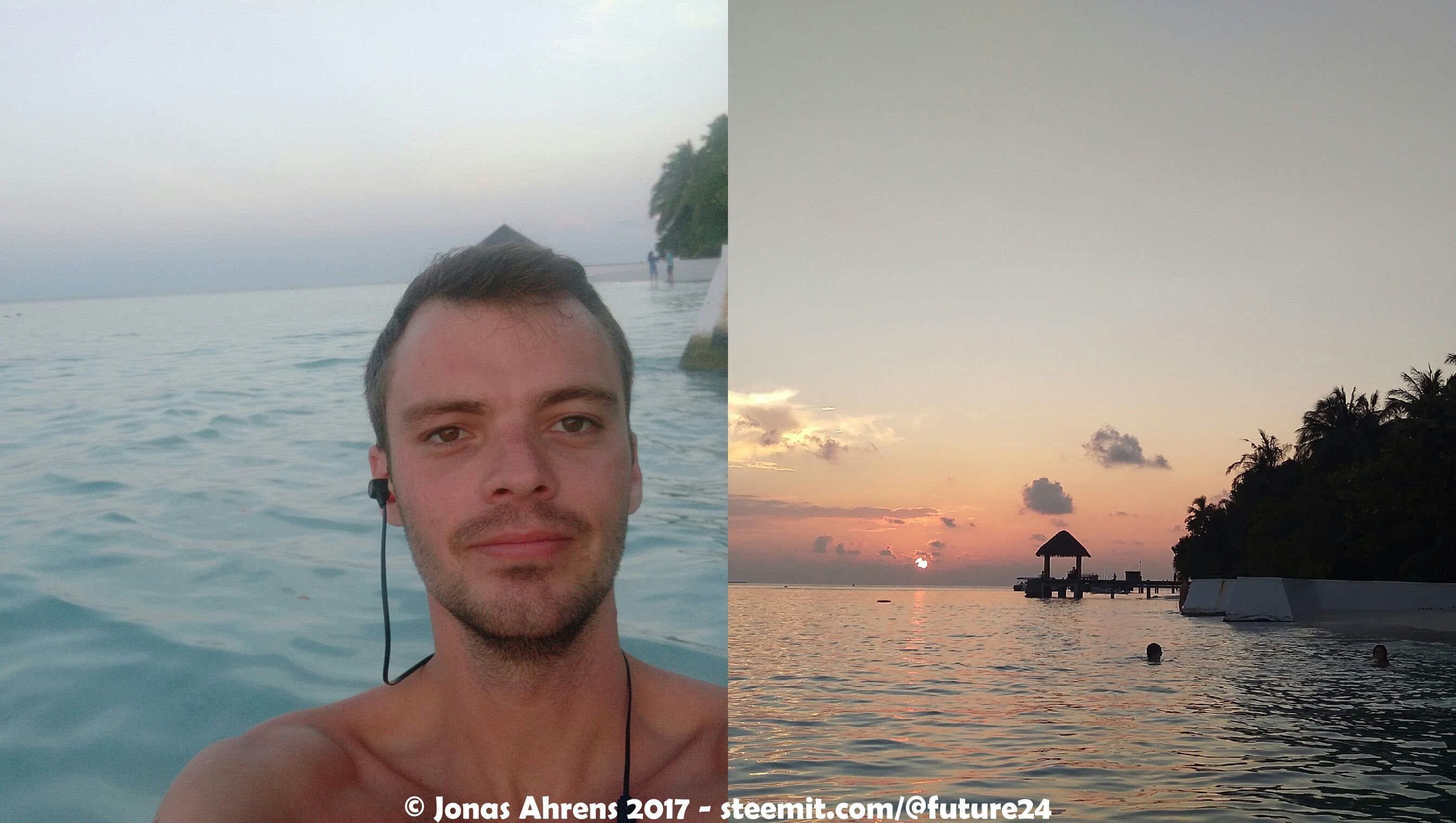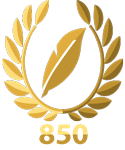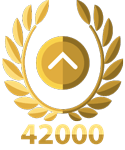 Badgets by steemitboard.com - Thanks to @arcange!

---