Is Facebook Dervived from DARPAs Lifelog Project?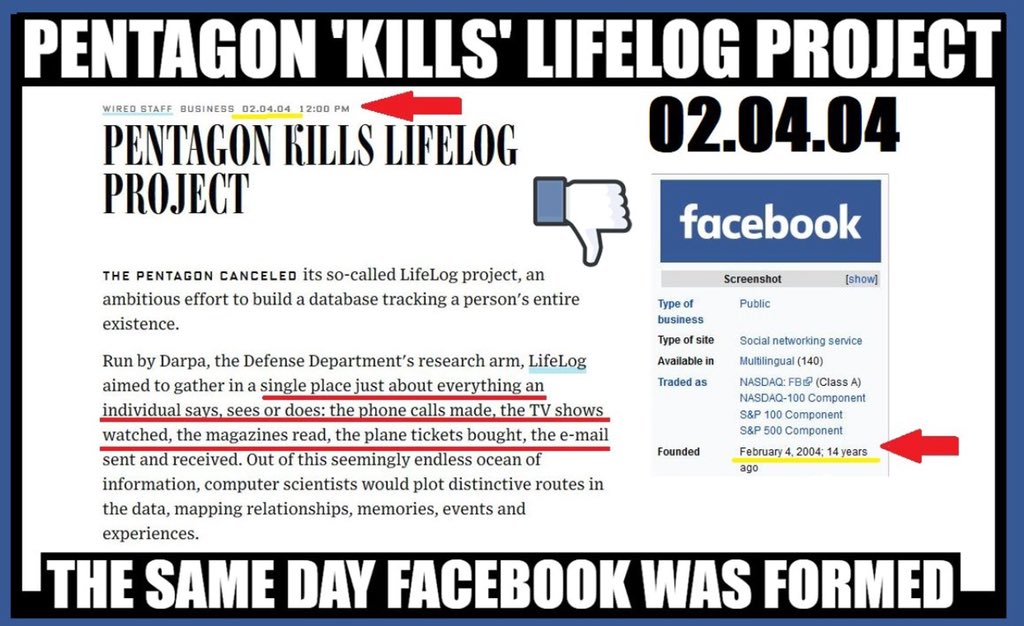 I think that most of us knows how intrusive Facebook has become especially after the information that has come out over the past several weeks. What I didn't know was that the idea for Facebook may have been originally been derived from the DARPA Lifelog project.
And by DARPA I mean the Defense Advanced Research Projects Agency which is an agency of the United States Department of Defense responsible for the development of emerging technologies for use by the military.
Not only is that creepy, but the date of the Lifelog project being shelved is same date that Facebook was "born": February 4th, 2004
My question is: why pay for data mining of personal information through a military project when you can open a social networking app where the users give their information for "FREE".
I don't know about you but I wouldn't pay for information when people would just give it to me through my app.
Also, the other two members of Facebook's Board of Directors in addition to Zuckerberg (Peter Thiel and James Beyer) have ties to datamining and DARPA as well.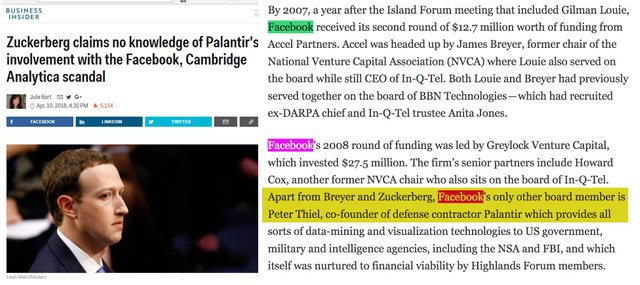 Does this mean that Facebook is just one huge global psych op disguised as a social media site? Other than making masses of money off their users by providing data to advertisers, what did they hope to gain from a military standpoint?
These are questions that will need further research.