---
Prehistoric Colour
---
These dinosaurs were captured during my son's 21st birthday celebrations. We needed to go somewhere where a 3 year old would be entertained so, after our meal, with went to Glo Balls, an indoor golf arena. I suspect the choice was partly due to his dad being a mad golfer too.
---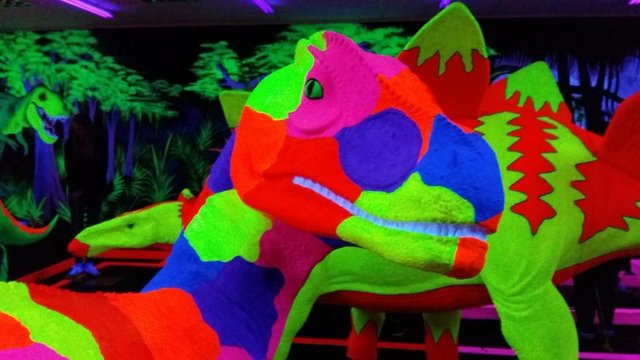 Click on the arrow to view full screen!
I reckon he's saying "you looking at me?" 😂 What do you think he's saying?
~ ~ ~ ~ ~ ~
And here's another one. His colours were actually as bright as the first one, although it doesn't look as though that's so in the photograph.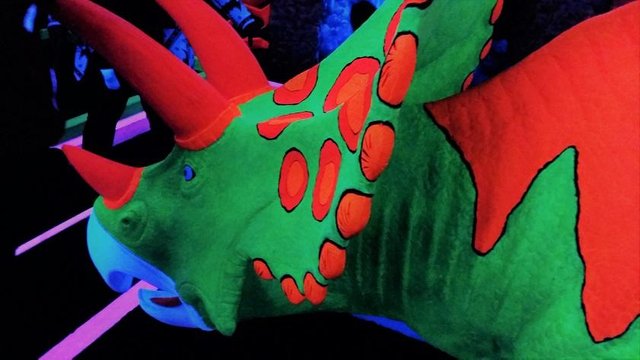 Previously posted on the account @gillianpearce
~ ~ ~ ~ ~ ~
Like Something Your See Here?
Most art posted is for sale - crypto or fiat.
Please leave a message here or on Discord if you would like to know more.