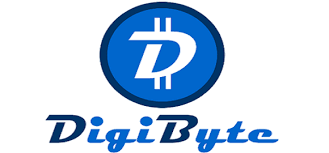 I will preface in saying I'm thankful I got in before the recent pump. But there are community members and Digibelievers who have waited since 2014 for this rise. Well it's finally here. The new market cycle has begun for DGB.
---
The day before this monumental rise in DGB, I was looking at coinmarketcap and took note of current volume.
May 15, 2017
Poloniex 900k USD Volume, Bittrex 100k USD Volume
1 Day Later

---
Now browsing through forums and twitter you will see one of two things about Digibyte. Lots of hate, or lots of love. This is to be expected with a rise like this in a coin that most thought would never see 200+ sats, and if it did would slowly decline back to old lows.
The good news is, after DGB met previous ATH/Reistance from 2014, 2015, and 2016 it - it was not denied and doubled from there. Triggering a new market cycle. Now obviously as a long term holder of DGB I would like it to moon just as any other hodler. But think this is more so the beginning of a new low and we will not see it enter back into old market cycles. Especially because there is so much new money flowing into altcoins/bitcoin.
---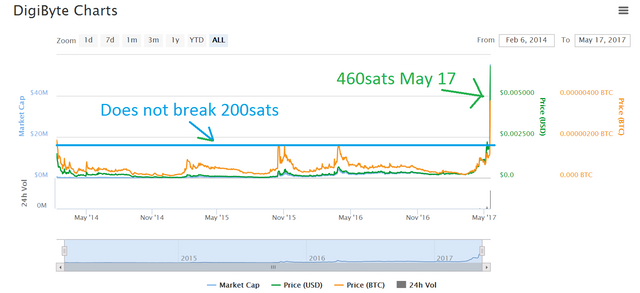 ---
Some would love to refer to this as a pump and dump but I think it's more so trying to shake out long time holders from all the previous lows. The 24 hour trade volume has also surpassed total market cap. There are so many reasons why Digibyte is a long term hold and still a good investment at the beginning of a new cycle. But I'll leave that up to you.
---

Currently at 25th on Coinmarketcap May 17th, 2017

As always, do your own research and invest only what you can afford to lose.