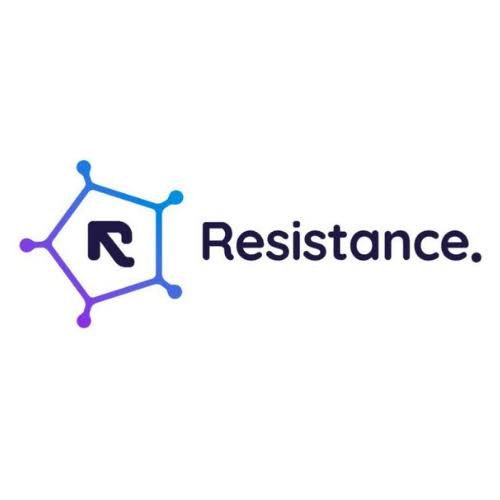 Cryptocurrency is naturally decentralized but most trading platforms are centralized and are yet to overcome some challenges. Some of these challenges include privacy issues, slow transaction speed, security issues and so forth.
Even though centralized trading platforms have dominated for a while decentralized exchanges (DEX) are gradually exerting influence on them so that DEX can dominate. But even at that, decentralized exchanges are still very slow with privacy issues and inadequate security for the users. Also, operating these decentralized exchanges operate with very expensive mining machines and this incurs high transaction fees and competition for rewards. Hence, the average person finds it difficult to invest minimal amount of money. The investment must be sizable for the individual to receive sizable returns. This is where Resistance comes in.
RESISTANCE
Resistance is the first decentralized exchange that guarantees privacy for its users, at the same time making mining easy and accessible for blockchain users. Easy access to mining also comes with multiple streams of rewards. The features that make Resistance a great decentralized exchange includes: Resistance Dex, Resistance privacy oriented blockchain, Resistance CPU-optimized miner, split block rewards and transaction fees.
FEATURES OF RESISTANCE
RESISTANCE DEX (ResDEX): One of the features of other trading exchanges that affect the speed of transactions is the use of third parties to authenticate transactions. With ResDex, trades especially private trades are extra fast, direct without the help of a third party. ResDex does this with atomic swap. ResDex is very user friendly that allows peer-to-peer transactions without third party influence, therefore operating fast and easy.
Instead of the low privacy of trades which exists in some trading exchanges, Resistance uses Resistance coins to ensure private trades. These coins serve as an intermediary and gives total privacy with absolute zero knowledge proof.
Because of how cumbersome and the long processes involved in mining, the average person is affected. You don't need large, expensive hardware to mine, you can easily mine from your laptop or desktop with MacOS, Windows or Linus operating systems. Hence, the average person can comfortably mine the Resistance blockchain. Resistance blockchain is supported by a CPU-friendly algorithm. This will encourage people to use ResDex.
To reduce the cost of transaction, the transaction fees and rewards are divided between proof of work, proof of research on whitelisted BOINC PROJECTS, project development, master nodes. All these are aimed towards easing life for humanity.
RESISTANCE AS THE FUTURE OF DECENTRALIZED EXCHANGES
The major problems cryptocurrency trading exchanges have include:
Exchanges where cryptocurrencies are traded are mostly centralized therefore demanding full control of the users trading funds. These therefore, do not encourage security and privacy which is very needful.
Oftentimes, decentralized exchanges that can offer security and privacy are hard to use especially to the average user. And even at this, privacy is still not optimum.
Resistance was created with the average individual in mind, to give the individual the freedom to utilize the blockchain technology to the fullest with so much ease. Resistance was built to give you excellent privacy and security with easy mining in the simplest form. This provides the user with a platform that is easy to use and rewards are gotten for participation. Therefore, it encourages active involvement by the average user; a novice can trade and mine without difficulties or consulting anyone to understand the basics.
In other words, Resistance is a fully decentralized exchange that is democratic, private and very easy to use and it is the future of decentralized exchanges.