Meine Katzen! Na gut - Einige davon (my cats.. at least some of them)
"Betty". Die Mutter, Großmutter und Urgroßmutter von ALLEN Katzen hier.
"Betty" a most grateful straycat was waiting for us here in Greece. She is supposed to be Mother, Grandmother and great-grandmother of ALL except Krysha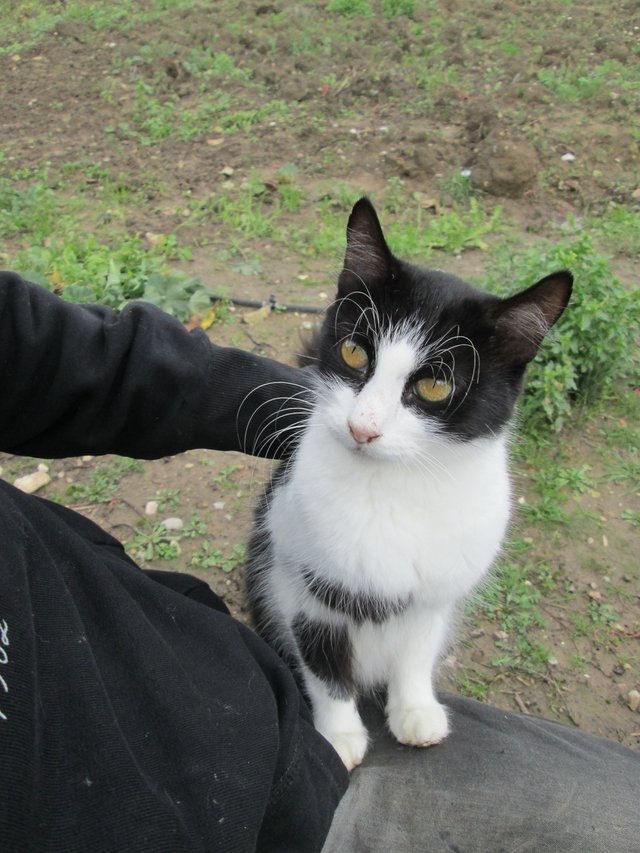 Krysha aus dem Berliner Tierheim. Sie hatte so ihre Probleme, sich hier in Griechenland einzuleben. Genießt inzwischen aber den großen Garten und die Himmelhohen "Kratzbäume". Nur mit den anderen Katzen wird sie nur schwer warm. Krysha versteht - wie ich - ein klein bissel Russisch.
"Krysha" I found in Berlin animal-shelter had some issues with her new life in southern Greece and especially the other cats here around. But finally she enjoys the garden at least.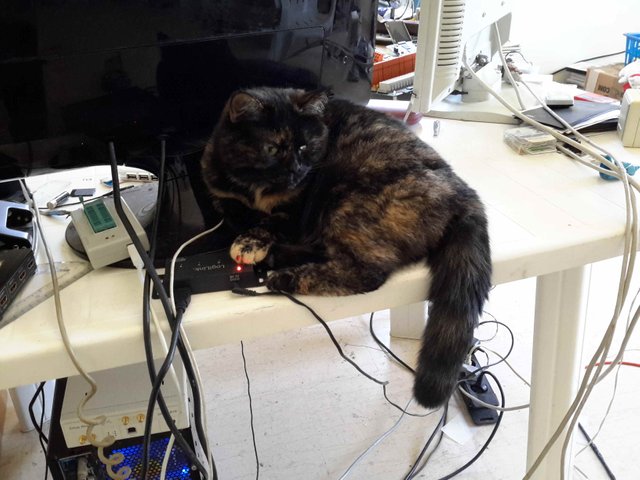 Nicht nur der Boden ist sehr fruchtbar hier. Betty auch - und es wird jetzt dringend Zeit für die Kastration. Sie hat mir vier Kitten beschert im Oktober und vier Kitten im April.
Hier ein Foto mit ihrem Wurf von letztem Oktober. Die Jungen wurden am 6.10.2017 geboren. Das Foto entstand am 30.10.2017
Eight kitten in six month. These are Betty's Babies in October/2017. She gave me the gift of another four in April and it was really time to find a doctor for castration discount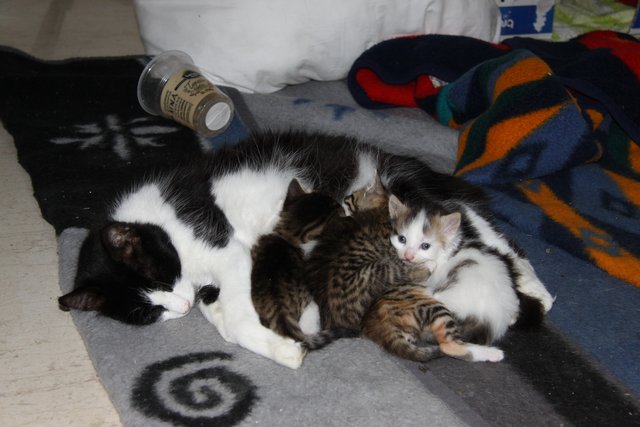 Die kleine "Tuffi" am 31.10.2017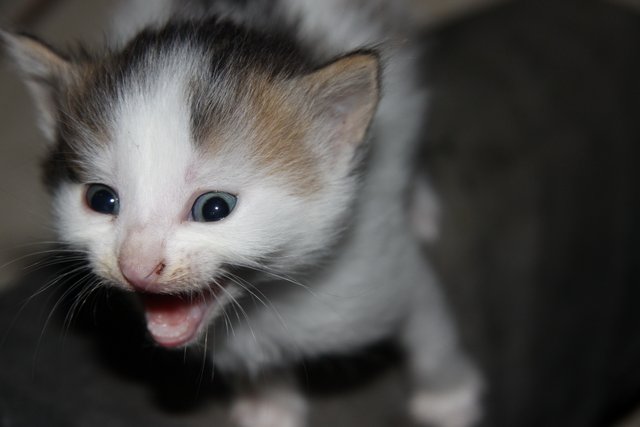 Lupi November/2017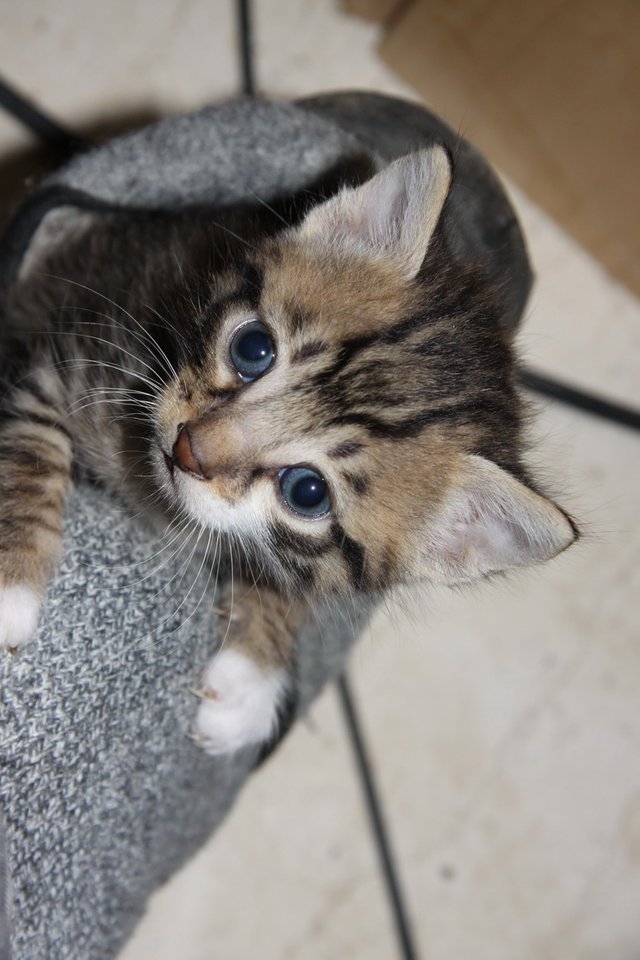 "Maika" und "Oscaria", November/2017.
"Maika" hat jetzt ein Baby und ist die sicher Beste Katzenmutter der Welt. Die anderen wurden tot geboren oder haben es nicht geschafft. Das Überlebende hütet sie wie ihren Augapfel.
"Oscaria" hat ihre im Freien zur Welt gebracht und erst vergangene Woche angeschleppt. Damit leider auch wieder Flöhe die nun erstmal wieder alle haben, natürlich. Aber diese Fotos hatte ich ja schon gezeigt
Maika has 1 Baby (others died or born dead) and "Oscaria" has the FIVE kittens born somewhere outside.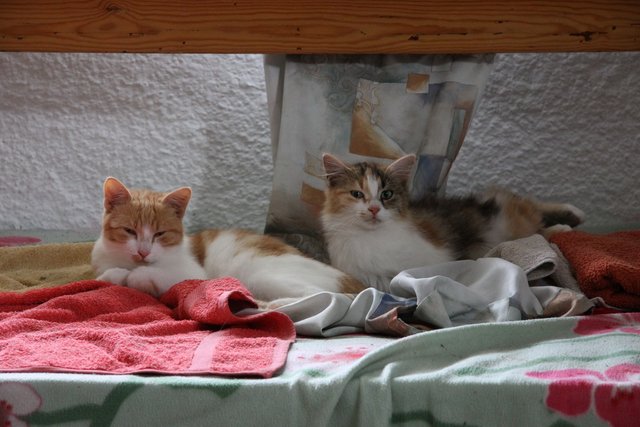 Die kleine Tuffi klaut Krysha's Futter (11/2017)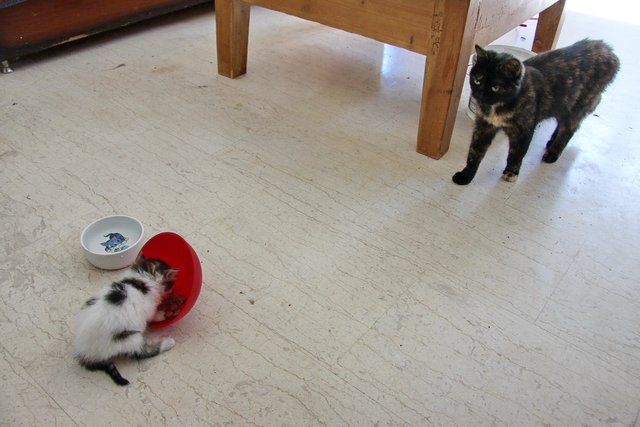 Lupi 11/2017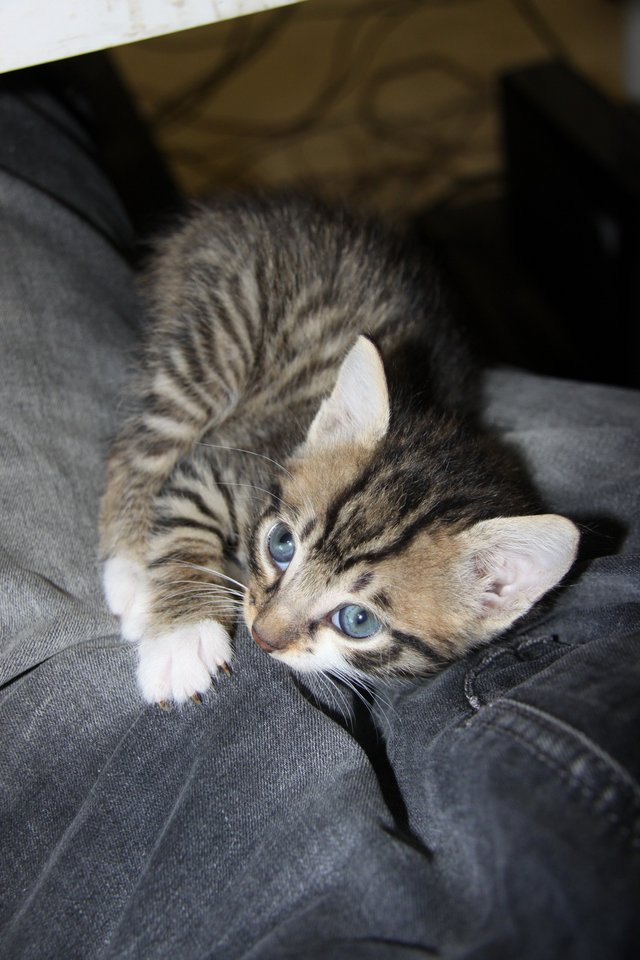 Tuffi 11/2017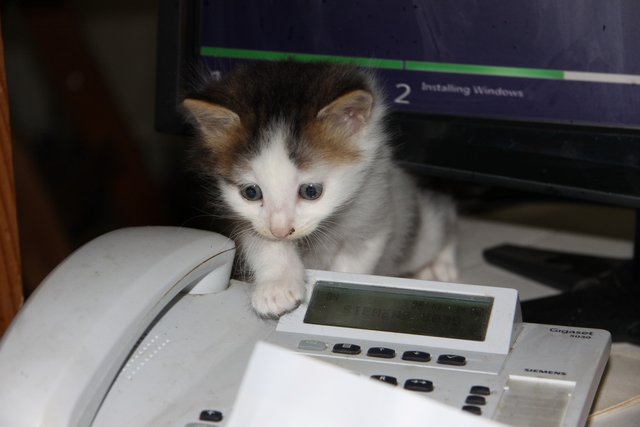 Kara 11/2017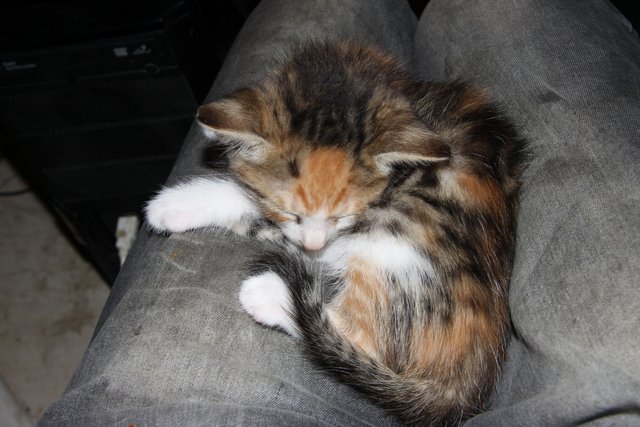 Mia 11/2017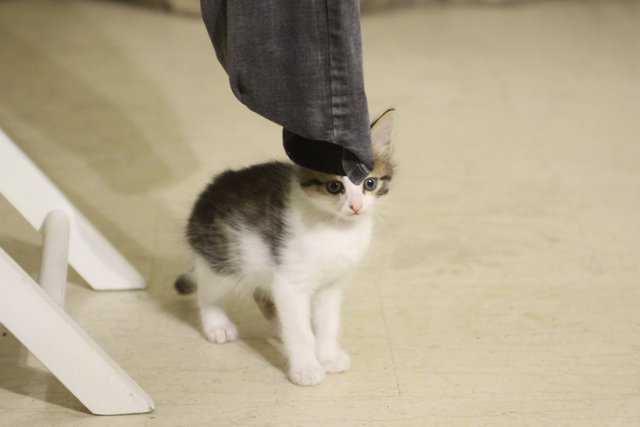 Mia einen Monat später: Eine Schönheit
Mia December, 24/2017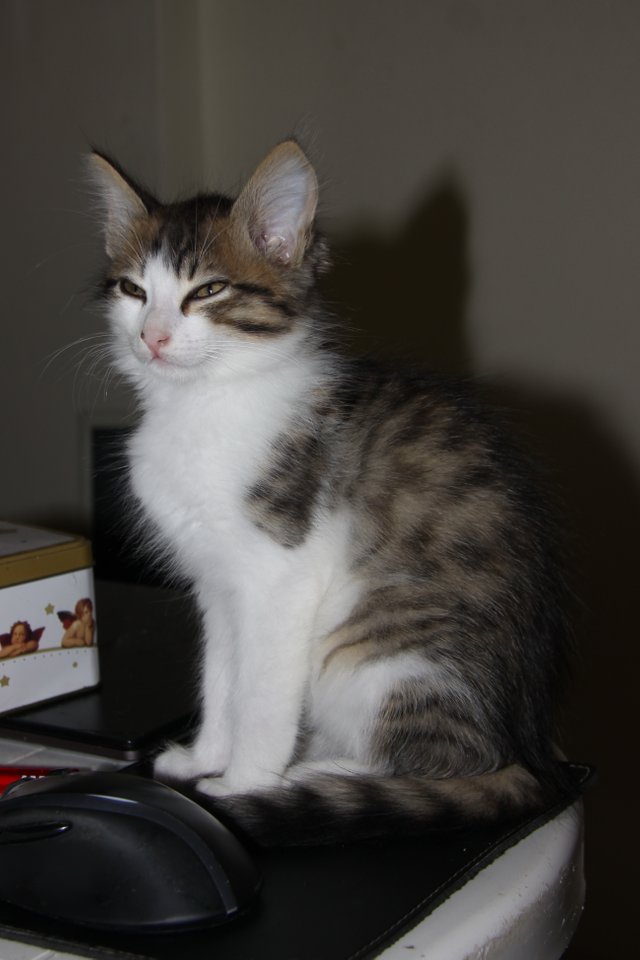 Mia, Kara, Lupi and Tuffi 11/2017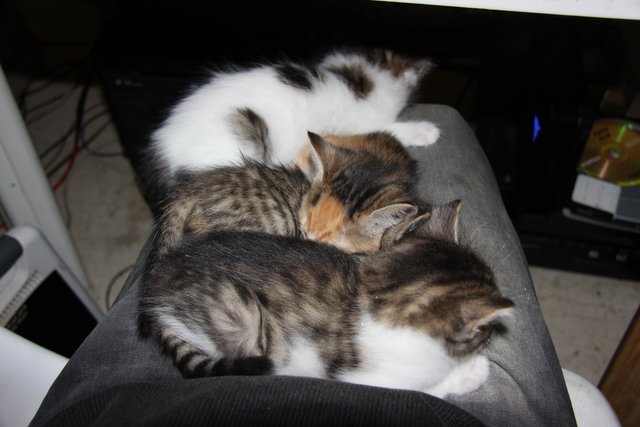 "Paula" eine extrem scheue und sehr ängstliche Katze. Sie lässt mich nicht auf 10 Meter an sich heran. Darin den anderen das Futter zu klauen, ist sie aber gut. Und das tut sie auch wenn neben ihr ein voller Fressnapf für sie alleine steht. Nein, sie muss es sich selbst erbeuten.
Here we have "Paula" a very shy straycat. Supposed to be an older daughter of Betty at least 2 or 3 years old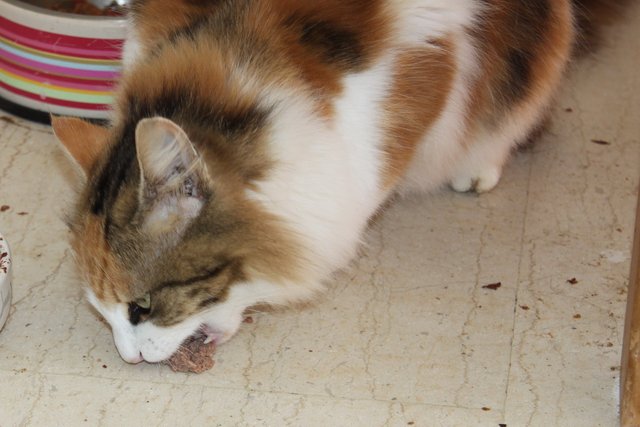 Weihnachten für die Katzen am 20. Dezember 2017
Christmas for cats, December/20/2017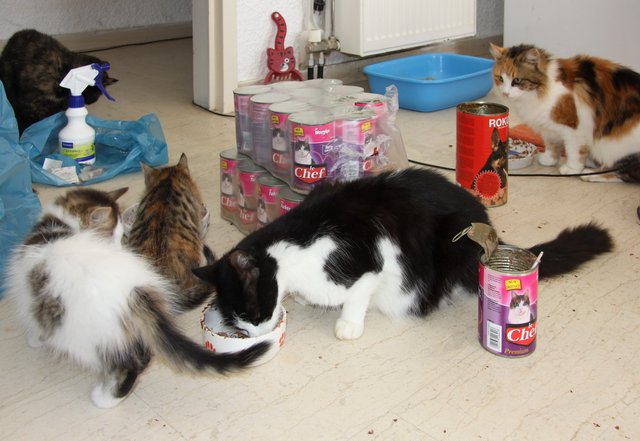 Lupi, Tuffi, Chicken: February/2018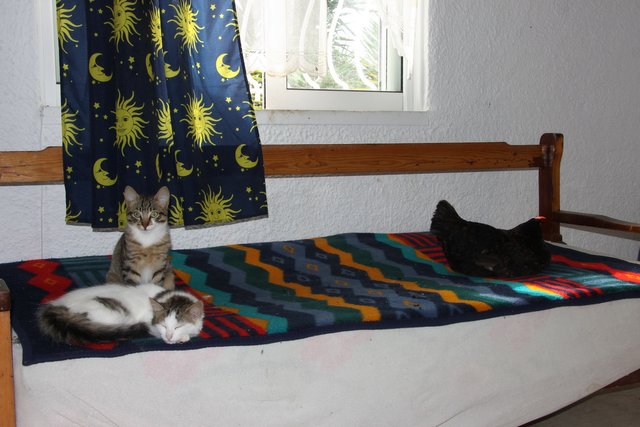 Und schon wieder Babies im April 2018... Dass es auch immer gleich 4 sein müssen!
Davon hergeben möchte man dann aber auch Keines.
Betty's new family, April, 12/2018