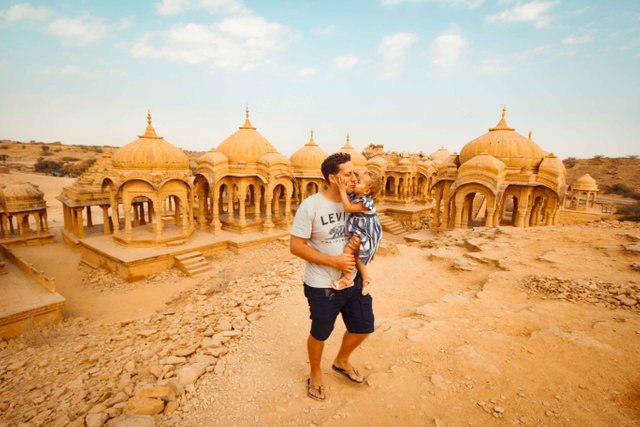 Life isn't that easy, I know. We're not running according to plan either. I notice and read that many of us Steemians do not know exactly what to write. Often the topic or the power to think up a post is missing. Whoever is always trying really hard and working on a post office is researching and in the end only a few cents come out of it, who knows how frustrating it can be.
But you can't be distracted before that. It's like a training period in a company where you only get a small salary. But you do your work like an employee who has already learnt his trade. Only here on Steemit, not someone else determines your training time, but you yourself.
That's right, you read right. You determine the duration of your training. The more you try hard to write good articles, the more you comment on others, the faster you get in and the more you post. This is very important!
Stay on the ball, I know what it's like. Posting and commenting every day takes a lot of time. Two hours is often not enough for that.
But just think about it: Nothing comes from nothing, we agree on that, right? Instead of watching the favourite TV show every evening at 8:15 p. m., let the flicker box out and log in to Steemit. It doesn't always have to be the same amount every day, but every day is a little bit the first and best way to success here on Steemit.
What's our situation?
I'd be happy to tell you. Mostly we leave the house tomorrow and explore the area we are in. We go to work, so to speak, like every other person. Our work is not in a company, but around us and then on the laptop.
Often we don't manage to get back early, although we do it. After we have taken our photos and videos, (mostly) we return with full memory cards. But there are bad days for us, too. Oh, yeah, and what kind of ones.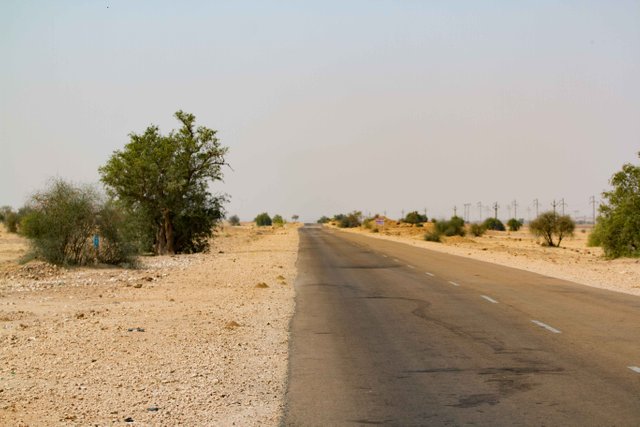 Sometimes we didn't even find any motives, or we forgot something so that we couldn't take pictures, or we got lost. There are many reasons why we also keep having a day that was really zero.
As a small example of the departure from Sri Lanka to India where we missed the connection and had to buy a new ticket for over 300€ from our own pocket. A lot of fun. Then the following days, where due to the new surroundings and new orientation, as well as 4 times change of accommodation we didn't get to rest and could not be as much active on Steemit as usual. This last week had cost us not only the new flight, but basically much more, due to the lost time and inactivity.
As you can see, not everything is going well for us. Every new move involves a lot of time and money, in which we can't do much on Steemit.
Put yourselves to the heart of writing something every day. Even if you are already in bed, pull yourself together and stand up for a while. I've been like this a lot. Already lying in bed and then thinking about doing some mail. Shall I tell you something? I haven't regretted it once in my life to have stood up and posted anything. It's just the inner bastard who fights against each of us. And everyone has their own problem to bear. Everyone has to cope with his own pig dog and push him back again and again....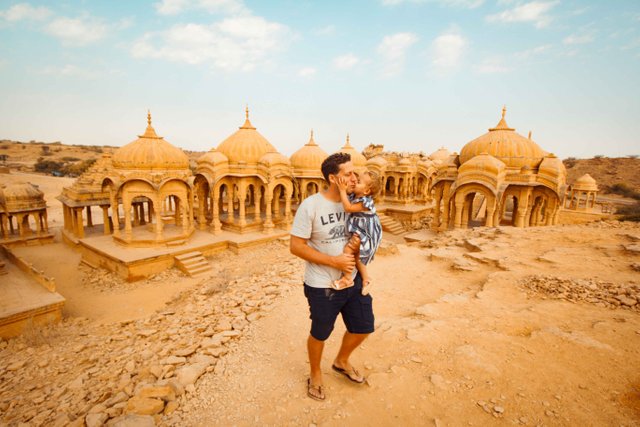 Das Leben ist nicht so leicht, ich weiß. Auch bei uns läuft nicht alles nach Plan. Ich merke und lese, dass viele unter uns Steemians nicht genau wissen was sie schreiben sollen. Oft fehlt das Thema, oder die Kraft sich einen Post auszudenken. Wer immer wieder mal sich wirklich Mühe gibt und Stundenland an einem Post arbeitet, recherchiert und am Schluss kommen nur ein paar Cent dabei raus, der weiß wie frustrierend es sein kann.
Aber davor dürft ihr euch nicht ablenken lassen. Es ist wie eine Ausbildungszeit in einem Betrieb, in dem ihr nur ein kleines Gehalt bekommt. Arbeiten erledigt ihr aber wie ein Angestellter, der schon ausgelernt habt. Nur hier auf Steemit bestimmt nicht jemand anderes eure Ausbildungszeit, sondern ihr selbst.
Genau, ihr habt richtig gelesen. Ihr selbst bestimmt die Ausbildungszeit. Je intensiver ihr euch Mühe gebt, gute Artikel zu schreiben, je mehr ihr bei anderen kommentiert, desto schneller steigt ihr und eure Posts bringen auch mehr ein. Das ist ganz wichtig!
Bleibt am Ball ich weiß, wie es ist. Jeden Tag zu posten und zu kommentieren, das benötigt viel Zeit. 2 Stunden sind da oft zu wenig dafür.
Aber überlegt doch einfach mal so: Von Nichts kommt Nichts, da sind wir uns einig oder? Anstatt jeden Abend die Lieblingsserie um 20:15 Uhr anschauen, lasst mal die Flimmerkiste aus und setzt loggt euch bei Steemit ein. Es muss nicht immer jeden Tag gleich viel sein, aber täglich ein bisschen ist der Erste und Beste Weg zum Erfolg hier auf Steemit.
Wie sieht es bei uns aus?
Das verrate ich euch gerne. Meistens gehen wir morgen aus dem Haus und erkunden die Gegend, in welcher wir uns befinden. Wir gehen sozusagen zur Arbeit, wie jeder andere Mensch auch. Eben dass unsere Arbeit nicht in einer Firma ist, sondern um uns herum und dann am Laptop.
Oft schaffen wir es nicht früh wieder zurück zu sein, obwohl wir es uns vornehmen. Denn nachdem wir unsere Fotos und Videos gemacht haben, kehren ( meistens ) wir mit vollen Speicherkarten zurück. Aber da gibt es auch bei uns schlechte Tage. Oh ja, und was für Welche.
Manchmal haben wir sogar keine Motive gefunden, oder irgendwas vergessen, so dass wir keine Bilder machen konnten, oder wir haben uns verfahren. Es gibt viele Gründe, warum auch wir immer wieder einen Tag haben, der wirklich eine Null war.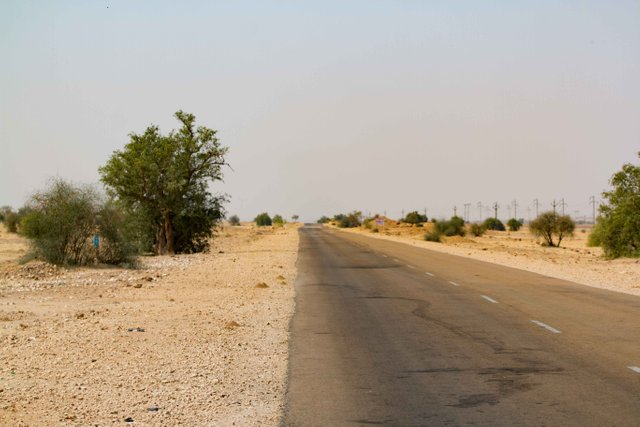 Als kleines Beispiel der Abflug von Sri Lanka nach Indien wo wir den Anschluss verpasst haben und aus eigener Tasche ein neues Ticket für über 300€ kaufen mussten. Ein teuer Spaß. Dann die darauf folgenden Tage, wo wir durch das Neue Umfeld und Neuorientierung, sowie 4 mal wechsel der Unterkunft nicht zur Ruhe gekommen ist und nicht so viel auf Steemit aktiv sein konnten, wie normalerweise. Diese letzte Woche hatte uns nicht nur den neuen Flug gekostet, sondern im Grunde viel mehr, durch die verlorene Zeit und Inaktivität.
Ihr seht, es läuft auch nicht alles Rund bei uns. Jeder neue Ortswechsel ist bei uns mit viel Zeit und Kosten verbunden, in der wir nicht viel auf Steemit tun können.
Legt euch ans Herz, jeden Tag etwas zu schreiben. Auch wenn ihr schon im Bett liegt, reißt euch am Riemen und steht nochmals kurz auf. So ging es mir oft. Schon im Bett gelegen und dann noch im Kopf einen Post zu machen. Soll ich euch was sagen? Ich habe es bisher kein Einziges Mal bereut nochmals kurz aufgestanden zu sein und etwas gepostet zu haben. Es ist nur der innere Schweinhund, der gegen jeden von uns kämpft. Und da hat jeder sein eigenes Problem zu tragen. Jeder muss mit seinem eigenen Schweinehund zurecht kommen und ihn immer wieder zurück drängen...