Hi! Wir sind die TrashBusters.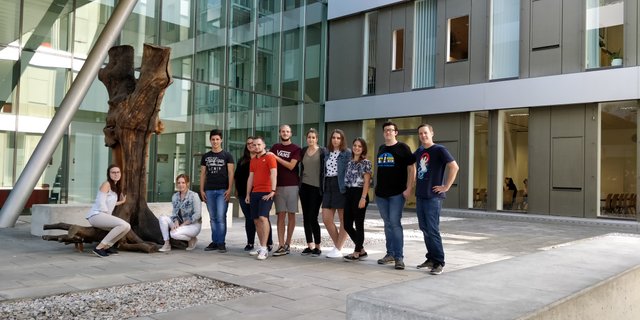 Habt ihr etwas zu lernen oder sitzt gerade in der Arbeit, scrollt aber in Sozialen Medien, wie Facebook, Instagram, Steemit & Co auf und ab statt tatsächlich zu lernen und eure Aufgaben zu erfüllen?
Wir, die TrashBusters, sind eine Gruppe von Studenten der FH Burgenland und kennen dieses Gefühl sehr gut. Doch anstatt sich nur in Sozialen Medien aufzuhalten, könnten wir alle gemeinsam etwas Gutes für unsere Umwelt tun. Deshalb haben wir uns vorgenommen, diesen Vorsatz in die Tat umzusetzen.
Motiviert eure Freunde und Kollegen und verabredet euch an einem bestimmten Ort. Sammelt gemeinsam Müll und seid stolz auf euch, dass ihr einen kleinen Beitrag für unsere Umwelt und unsere nächsten Generationen, die ebenfalls auf einem schönen Planeten aufwachsen wollen, getan habt. Je mehr Müll jetzt gesammelt wird und je mehr Leute darauf aufmerksam werden, desto mehr können wir jetzt für unseren Planeten tun.
Auch Freunde in anderen Ländern können auf unsere Organisation aufmerksam werden, damit auch sie in ihrem Land eine ähnliche Organisation gründen mit demselben Ziel, soviel Müll wie möglich zu sammeln und viele Leute auf unser Umweltproblem aufmerksam zu machen.
Gemeinsam Müll sammeln
Kommt vorbei am 25. Oktober 2018 und sammelt gemeinsam mit uns Müll, denn auch schon kleine Taten können mit viel Spaß etwas Großes bewirken.
➡ Hier geht's zum Trashbusters Nachbericht.
Wir sammeln in Wien auf der Donauinsel und würden uns freuen wenn ihr vorbeischaut und mit anpackt.
Also seid dabei and fight the trash!