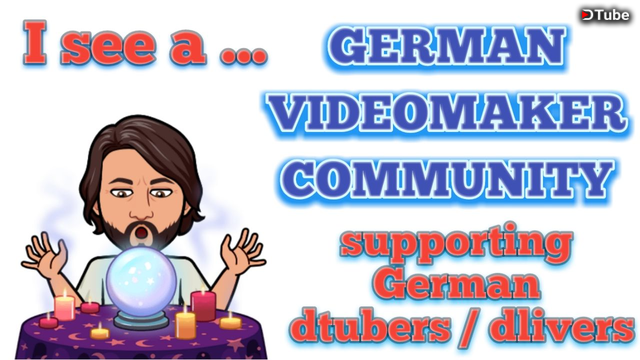 ---
Hey people of the internet and lovers of supportive communities !
As I previously mentioned I created a new discord server for an upcoming German videomaker community.
In this video I am talking about this and how to enter the server.
In German ;)
But if you know someone who speaks german and makes any videos (no matter which language, topic etc) on @dtube or @dlive or want to support German videomakers: please share this post ! Thanks!
If you are speaking German, you can read the following or access the discord server via this URL:
---
Hallo liebe Freunde des Internet und von supportenden Communities!
Wie in meinem letzten Post angesprochen, habe ich einen Discord Server für eine kommende Community deutscher Videomacher und deren Unterstützer erstellt.
In diesem Video erkläre ich noch ein paar Dinge und rühre weiter die Werbetrommel!
Falls Du jemanden kennst, der Videos macht oder dieses Projekt unterstützen würde, teile bitte gern diesen Beitrag !
Der Server ist unter folgender URL zu erreichen:
Ich freue mich auf euch !
---
mentions:
@dtube
@dlive
@steemit
---
music:
https://epidemicsound.com
---

Dont forget to follow my channel for more :)
---
I am a part of these great communities: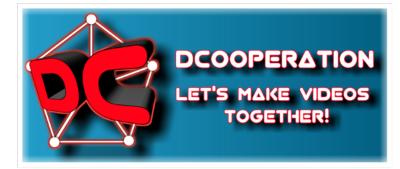 @dcooperation
Without witnesses the steem blockchain could never exist!
If you also love the steem blockchain and want to support the witnesses - vote for them and follow them !
These are my votes so far:
@timcliff @roelandp @good-karma @blocktrades @ausbitbank @smooth.witness @clayop @curie @thecryptodrive @xeldal @pfunk @cervantes @drakos @riverhead @utopian-io @busy.witness @pharesim @netuoso @teamsteem @themarkymark @reggaemuffin @abit @ihashfury @aizensou @arcange @klye @steemed @adsactly-witness @comedyopenmic
You can vote for witnesses here

---
▶️ DTube
▶️ IPFS