Roadtrip to Romania
1 car, 2 guys and a donkey.
When I was informed I cannot start my new work as planned, because of administrative difficulties, I was pretty annoyed. But then I thought, maybe I should just use that occasion and turn it to a good one. So I called a friend and 3 days later we were passing the Ungarian border, packed with kite surf equipment, paraglide equipment and everything you need for living in your car.
Eigentlich hätte ich mit Anfang dieses Monats meinen 40h Job anfangen sollen. Ich habe dann erst kurzfristig erfahren, dass dies erst später möglich sein wird und ich noch 2 Wochen warten muss. Zuerst war ich ziemlich genervt deshalb, aber hab mir dann gedacht ich sollte einfach versuchen etwas gutes aus der Situation zu machen. Und so hab ich einen guten Freund angerufen und drei Tage später waren wir schon an der Unagrischen Grenze vollgepackt mit Kite Equipment, Paragleit Equipment, Gaskocher und Essensbox. (Spoiler!)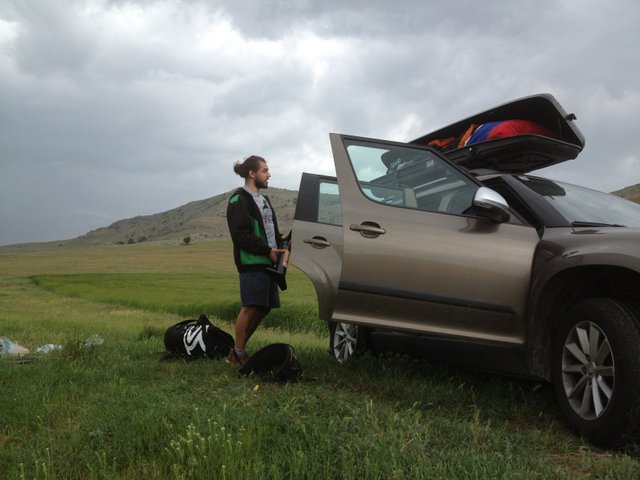 The journey would take about 17h, but we took a few stops in between. On the next pic you can see our first stop for the night ;)
Die Reise sollte ans schwarze Meer gehen - eine Reise die ungefähr 17h dauern sollte. Wir haben uns aber Zeit gelassen und am Weg die Gegend erkundet. Im folgenden Foto sieht man unseren 1. Schlafplatz ;)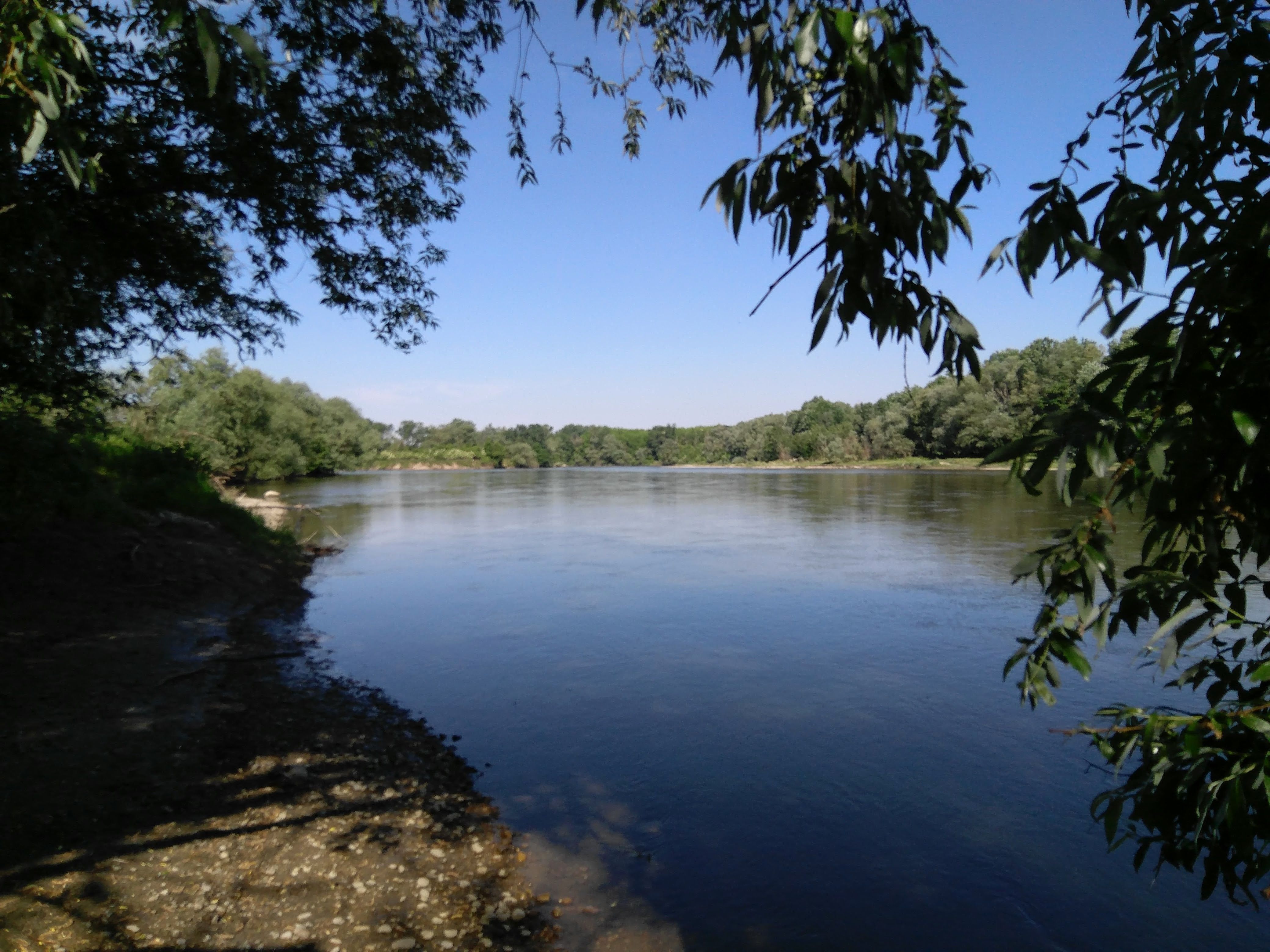 We were lucky with the weather, because it was only raining when we were driving and sunny when we got out.
Wir hatten ziemlich Glück mit dem Wetter und es hat während dem Auto fahren geregnet und wenn wir angekommen sind, hat es aufgehört und es war sonnig.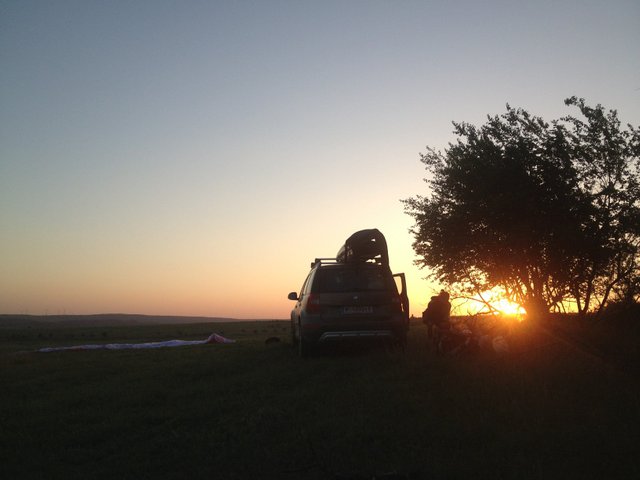 Often whe didn´t know how the area around is looking, when we searched for a place to stay for the night (sleeping in the car). So it happened to be, that we were woken up by sheepherds, cows or this donkey:
Oft wussten wir nicht genau, was um uns herum eigentlich los ist, wenn wir ind er Nacht einen Schlafplatz gesucht haben. Und so haben uns dann in der Früh oft Schafe,Kühe oder auch dieser Esel aufgeweckt: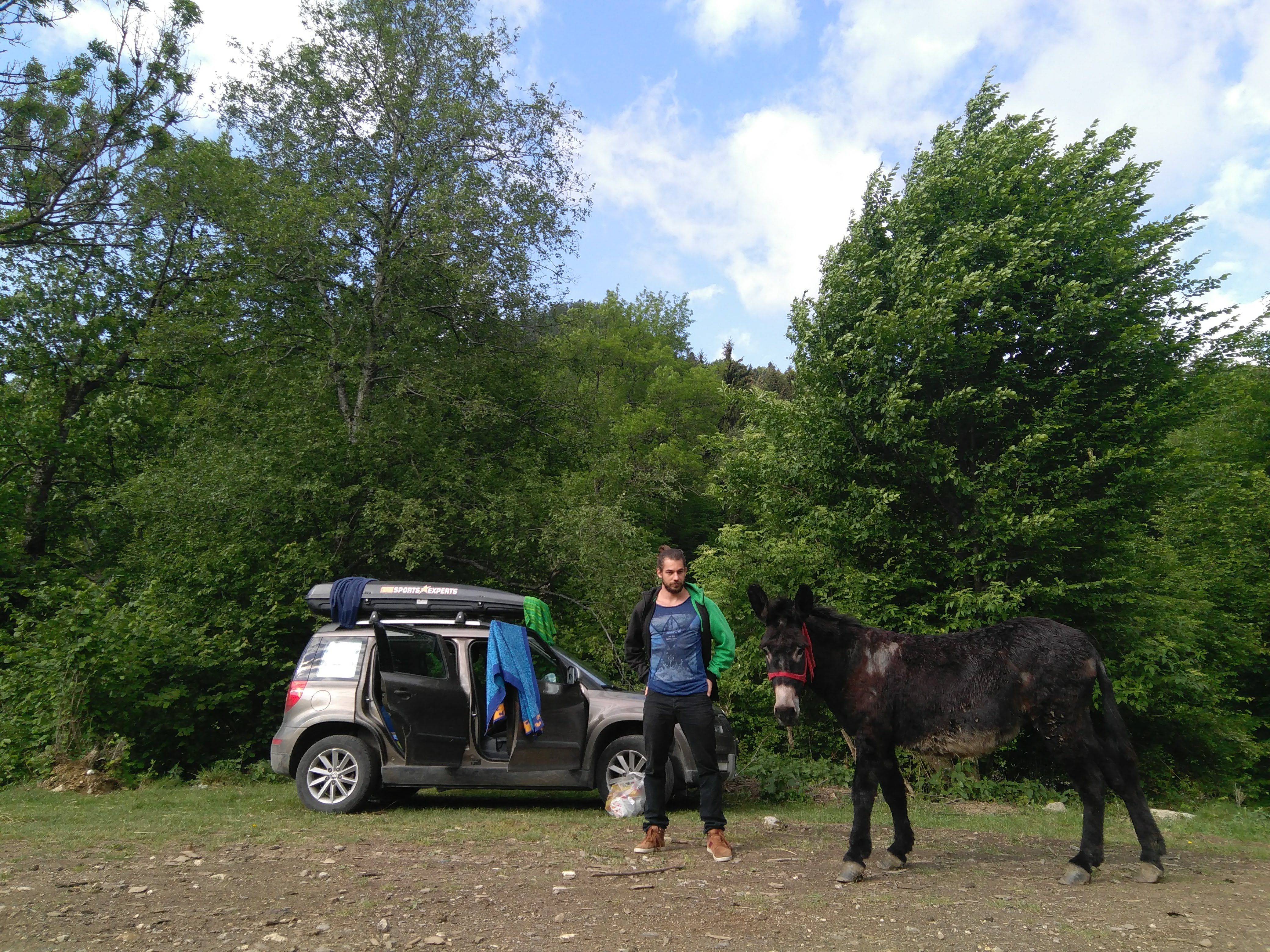 What we love in driving around in a land where ther is not that much to see for turistic masses, are the small things, that you could never find if you look for them. So while driving around and stopping at a fountain to get water for a shower, we discovered an abandoned boat, which was explored by us immediately. Luckily only birds suprised us and no one was living inside.
Wenn man einfach so durch die Gegend fährt, hat man oft an kleinen Dingen Spaß, die man nie finden würde, wenn man danach suchen würde. So haben wir zum beispeil dieses verlassene Boot gefunden und es einfach mal erkundet. War ziemlich unheimlich, weil dauernd Schwalben aus irgendeiner Ecke gezischt sind und wir nie gewusst haben, ob vl. irgendwo jemand in einer der Räume des Schiffs lebt. (Hat aber zum Glück niemand)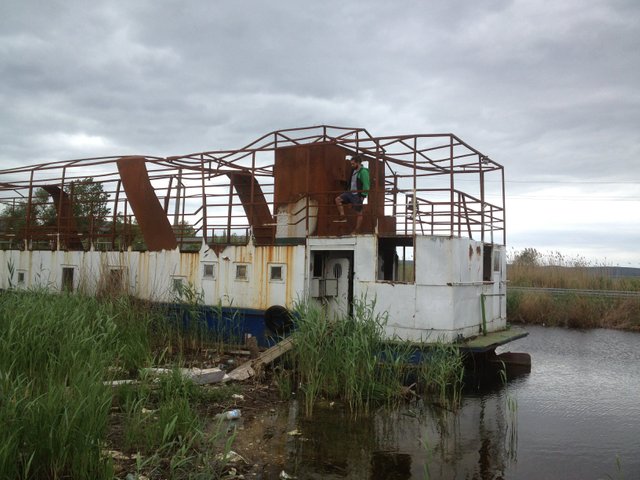 As I said, the weather was nice and we were really able to do both kitesurfindg and para gliding. (One needs a lot of wind, the other needs no or only little wind) I had my first flight with the Para glide, which was awesome and enjoyed my time in the lakes and my first time in the black sea as well.
Da es der Wettergott wie gesagt gut mit uns gemeint hat, sind wir sogar noch zum Para Gleiten (mein erstes Mal) und Kite surfen gekommen.