Dear Steemians
Last week I went hiking with a Girl I met in Chile last year during my travels.
She is from Zürich and never went hiking in Bern. So she came to Bern and we went up to the Niederhorn.
It's a lovely place with an amzing view.
We startet at Beatenberg and took the Cable Car up to the Niederhorn.
On the Top you have a beautiful view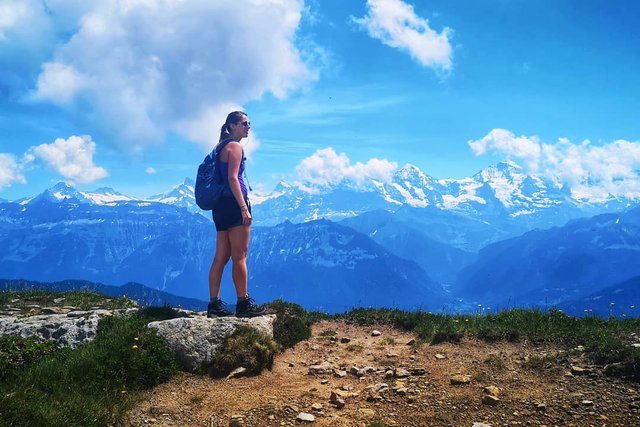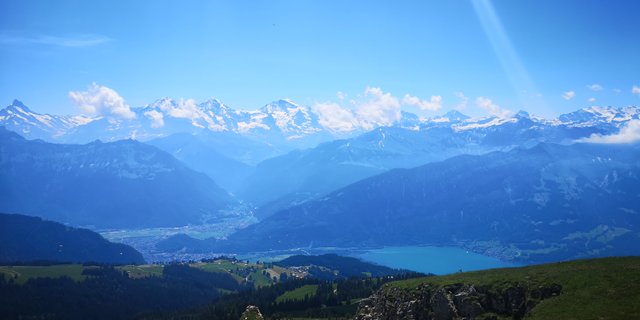 We wanted to hike the Gemmenalphorn and then back. Already on our way we crossed a few Steinböcke/Capricorns
After 1 hour and 30 minutes we arrived the Gemmenalphorn and made a break there before going back.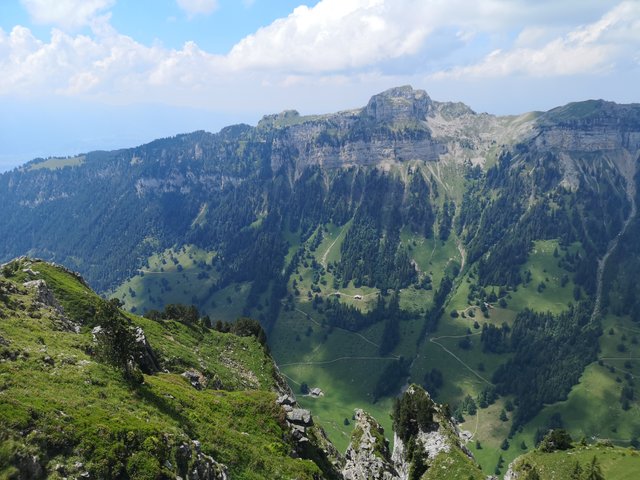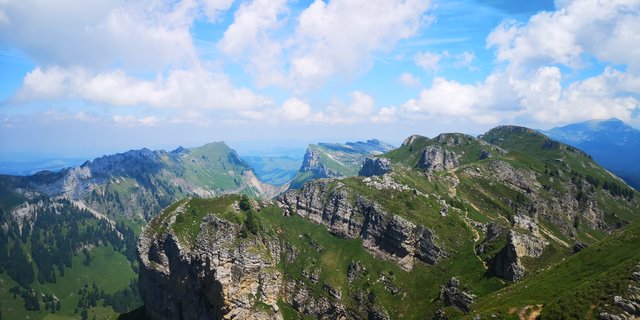 We decided to go the same way back, to hopefully see more Capricorns.
And we were extremly lucky and saw soo many of them.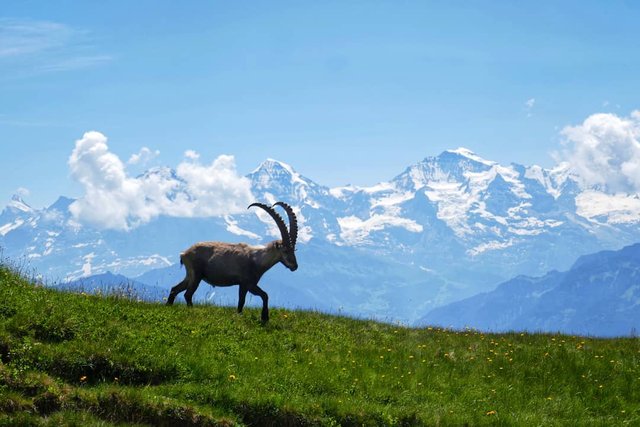 And they are not shy at all and come so close.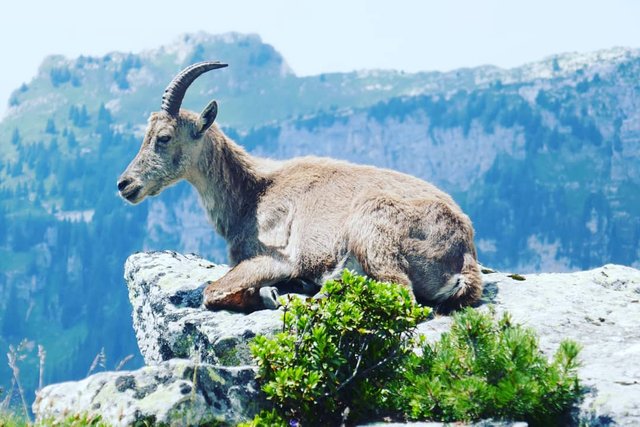 Like this we got some amazing pictures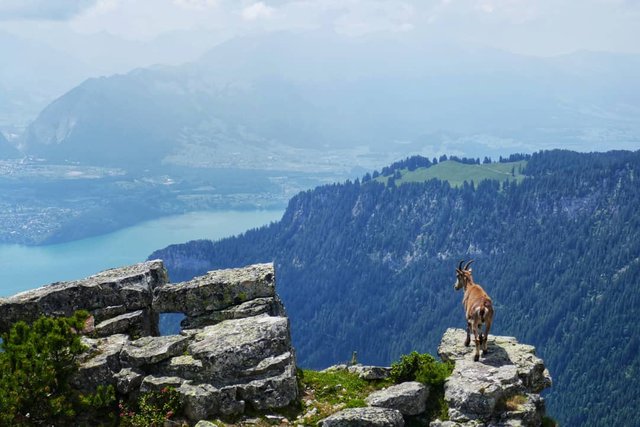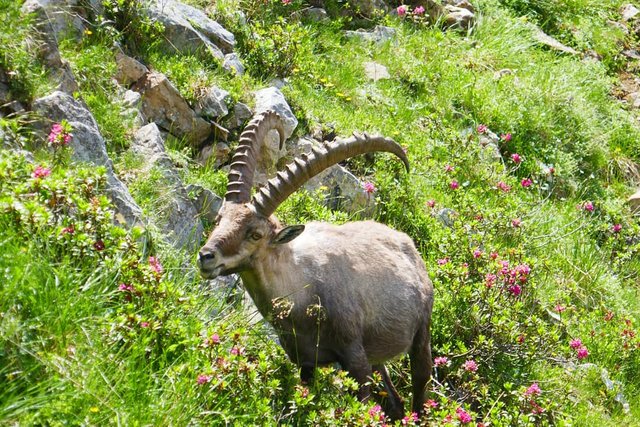 And we also saw baby ones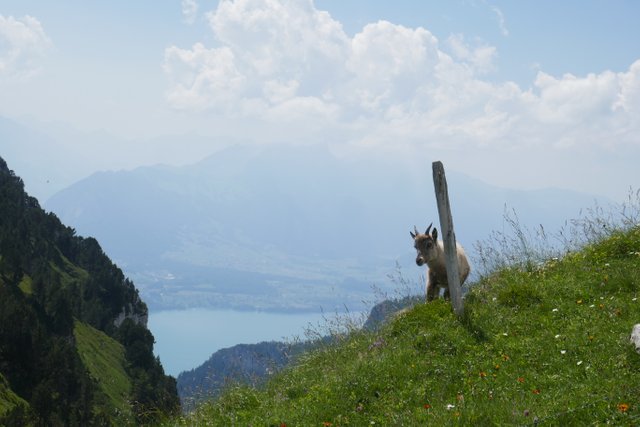 After another 1.5 hours we were back at the start.
It was a beautiful day and it was so nice to see my friend again back here in Switzerland.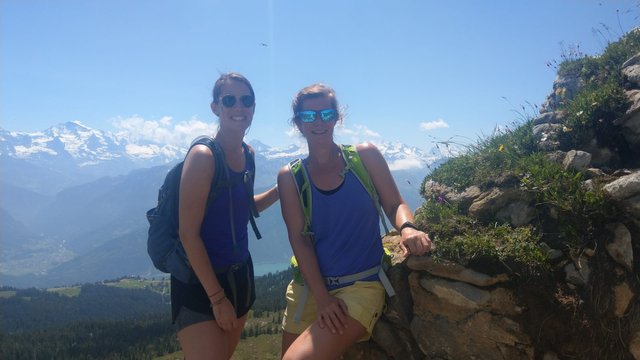 After the hike we drove back to Interlaken and went for a swim in the lake Thun. It was refreshing and so good after the hike.
I can really recommend go hiking on the Niederhorn. It's beautiful. But it's better dueing working days and not on weekends, because sathurday and Sunday it's full of people up there.
The cablecar is a little expensive, so if you want, you could also hiking up from Beatenberg or only taking the cable car until the middle station and hiking up from there.
Until the next
Xoxo
---
Liebe Steemians
Letzte Woche bin ich mit einem Mädchen wandern gegangen, das ich letztes Jahr auf meiner Reise in Chile getroffen habe.
Sie kommt aus Zürich und war noch nie in Bern wandern. Also kam sie nach Bern und wir gingen aufs Niederhorn.
Es ist ein schöner Ort mit einer atemberaubenden Aussicht.
Wir starteten in Beatenberg und fuhren mit der Seilbahn auf das Niederhorn.
Oben hat man eine schöne Aussicht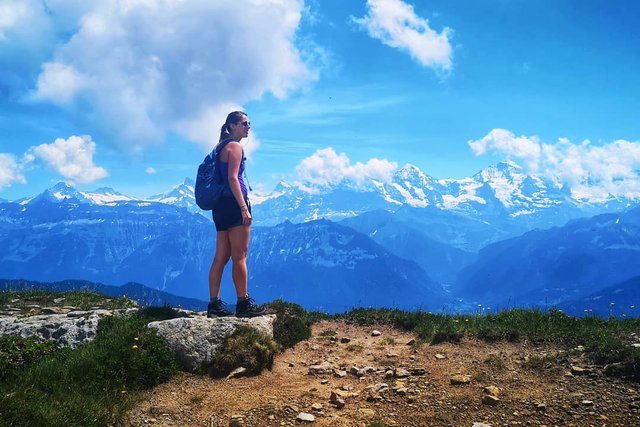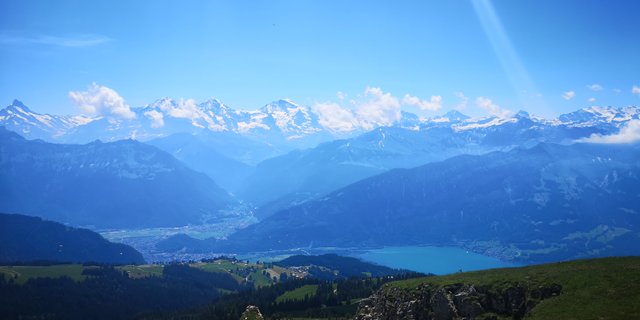 Wir wollten das Gemmenalphorn und dann zurück wandern. Bereits unterwegs begegneten wir einigen Steinböcken
Nach 1 Stunde und 30 Minuten erreichten wir das Gemmenalphorn und machten dort eine Pause, bevor wir zurück gingen.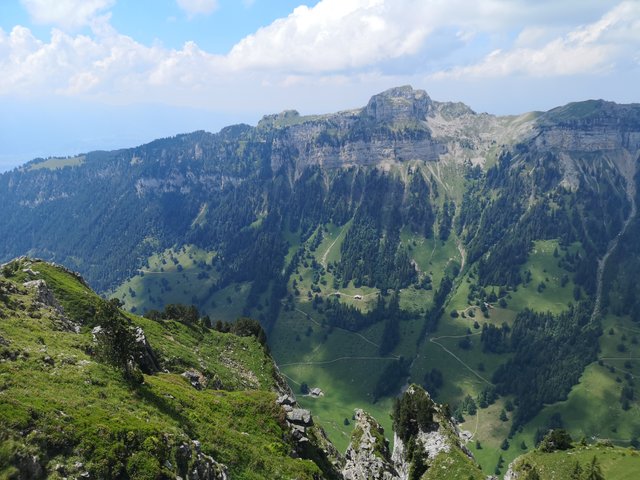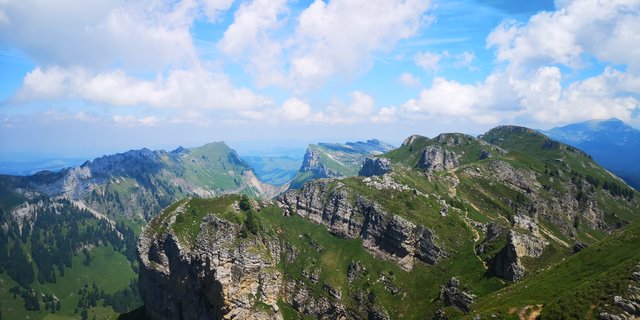 Wir beschlossen, den gleichen Weg zurück zu gehen, um hoffentlich mehr Steinböcke zu sehen.
Und wir hatten großes Glück und sahen so viele von ihnen.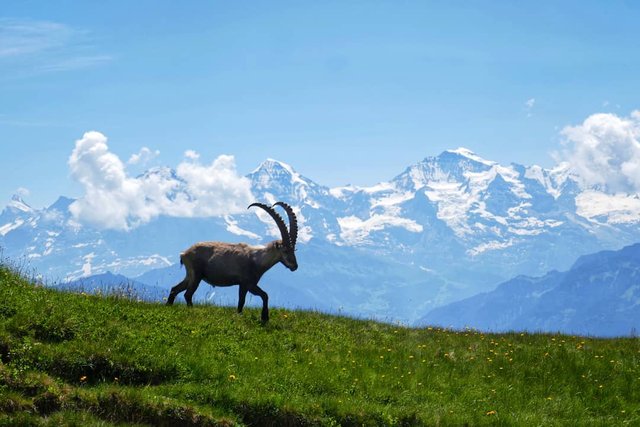 Und weil sie so gar nicht scheu waren, kamen sie uns auch ganz nahe.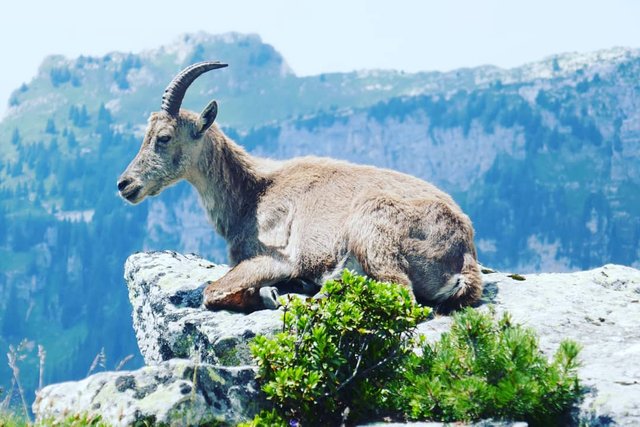 So haben wir einige tolle Fotos machen können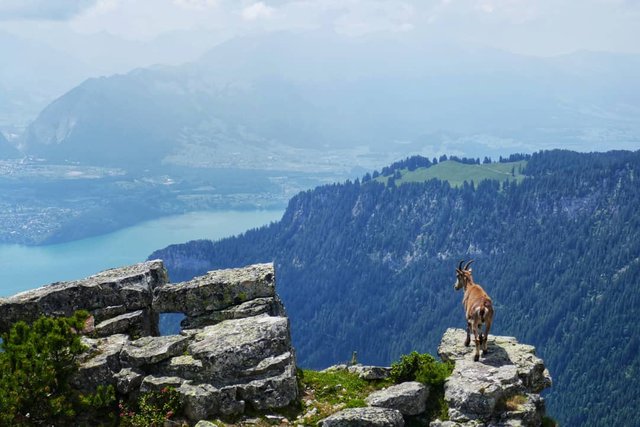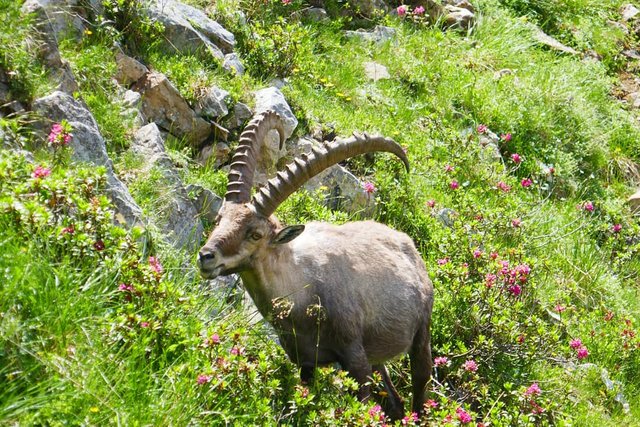 Und sogar Babies haben wir gesehen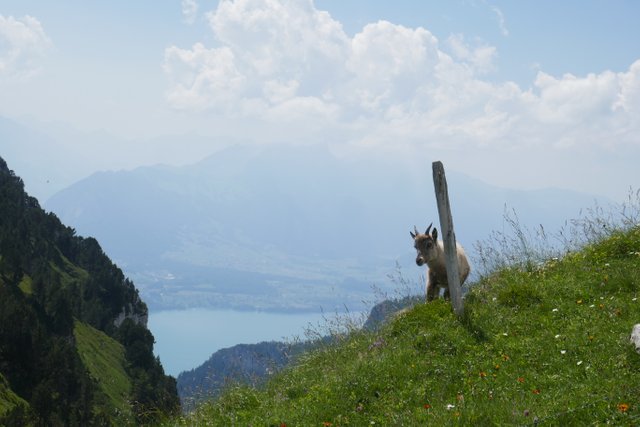 Nach weiteren 1,5 Stunden waren wir wieder am Start.
Es war ein wunderschöner Tag und es war so schön, meine Freundim wieder hier in der Schweiz zu sehen.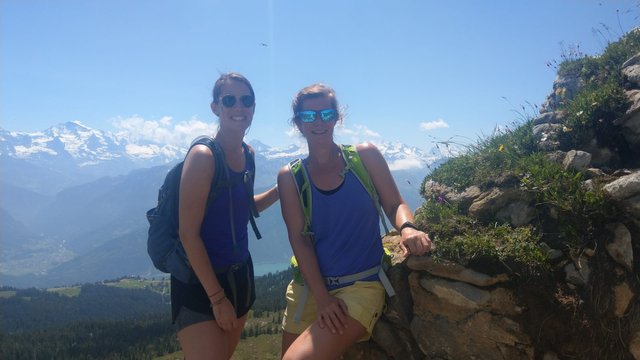 Nach der Wanderung fuhren wir zurück nach Interlaken und gingen noch baden im Thunersee. Es war erfrischend und so gut nach der Wanderung.
Wandern auf dem Niederhorn kann ich nur empfehlen. Es ist wunderschön. Es ist jedoch besser unter der Woche und nicht an den Wochenenden, da es dort oben an Samstagen und Sonntagen viele Leute hat.
Die Seilbahn ist etwas teuer. Man könnte auch von Beatenberg aus hochlaufen oder nur mit der Seilbahn bis zur Mittelstation fahren und von dort laufen.
Bis zum nächsten
Xoxo