Talisker Skye - Single Malt Scotch Whisky.
English Version see below.
Heute möchte ich euch den Talisker Skye, einen Single Malt Scotch Whisky vorstellen.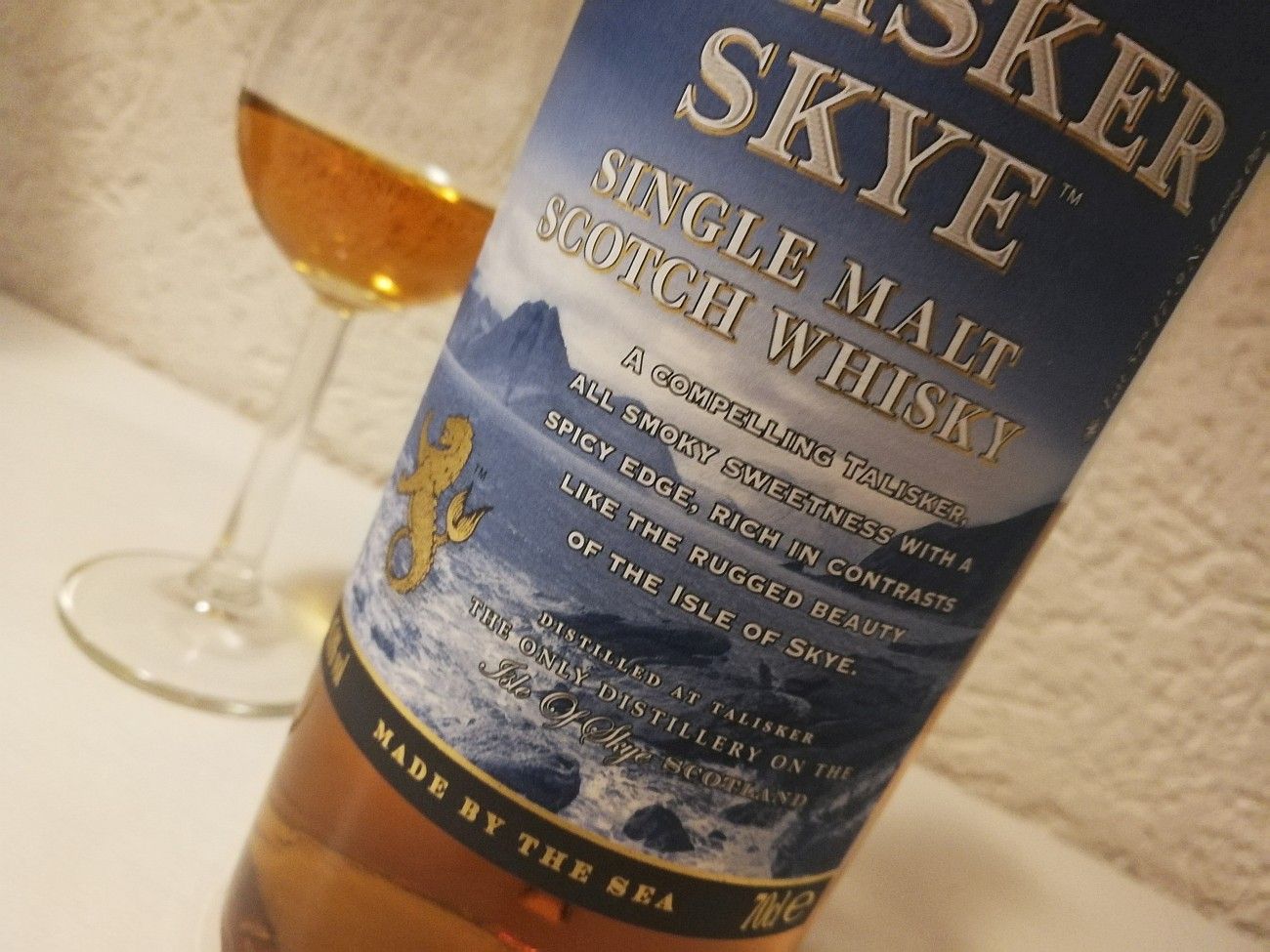 Ein weicher, süßer und leicht rauchiger Isla Whisky. In ihm schwingt ein wenig die Fruchtigkeit von Orange und Mango. Außerdem schmeckt man ganz deutlich Karamell- und Honignoten, mit einer Spur Meersalz.
Dank seines relativ hohen Alkoholgehaltes von 45,8 Vol% verträgt er Zugabe von ein paar Tropfen stillem Quellwasser. Ganz leicht verdünnt kann man die fruchtigen Noten noch intensiver aus diesem exquisitem Getränk heraus kitzeln.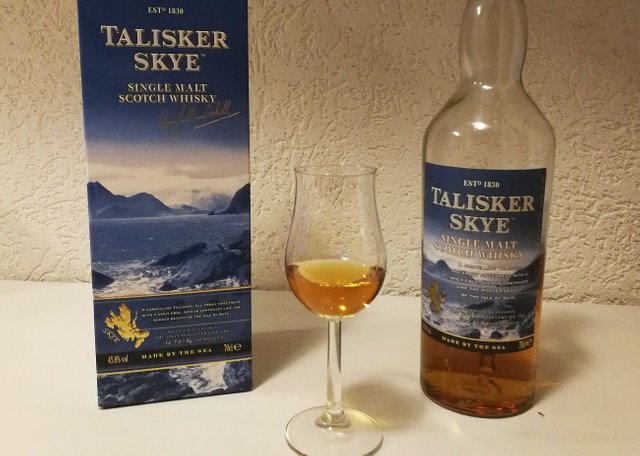 Talisker Skye bezaubert mit rauchige Süße und einem würzigen Abgang. Er ist reich an Kontrasten, ebenso wie die raue Schönheit der Insel Skye.
---
English Version
Today I would like to introduce the Talisker Skye, a Single Malt Scotch Whisky. A soft, sweet and slightly smoky Isla whisky. In it the fruitiness of orange and mango vibrates a little. In addition, caramel and honey notes with a hint of sea salt are also distinct.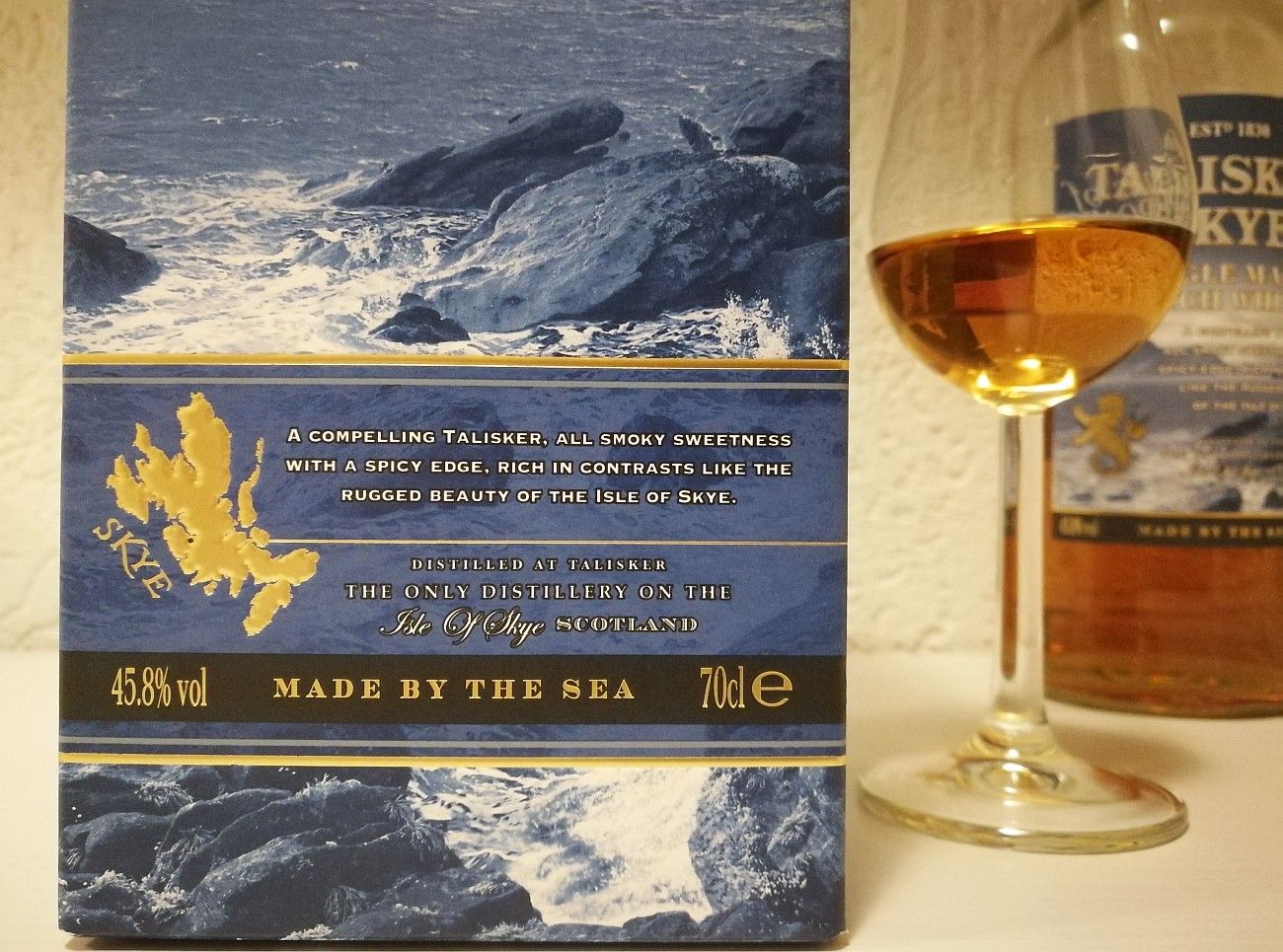 Thanks to its relatively high alcohol content of 45.8% by volume, it tolerates the addition of a few drops of still spring water. Thinned slightly, the fruity notes can be even more intensely from this exquisite drink.