Bitcoin.de announces Dash integration / Bitcoin.de kündigt Dash-Integration an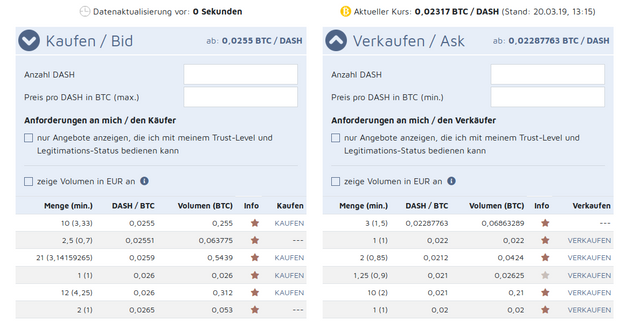 English:
Bitcoin.de published a screenshot on Twitter which shows the integration of Dash into the German cryptocurrency platform. This is an important step for Dash as Bitcoin.de is the first platform of its kind licensed by the BaFin and has a significant number of users due to this position. 
Besides Bitcoin and Ethereum the site only offers the three Bitcoin forks BCH, BSV and BTG.
Deutsch:
Bitcoin.de veröffentlichte auf Twitter einen Screenshot, welcher die Integration von Dash in die deutsche Kryptowährungs-Plattform zeigt. Dies ist ein wichtiger Schritt für Dash, da Bitcoin.de die erste von der BaFin lizensierte Plattform ihrer Art ist und aufgrund dieser Stellung über eine bedeutende Nutzeranzahl verfügt. 
Bitcoin.de bietet bisher neben Bitcoin und Ethereum nur die drei Bitcoin-Forks BCH, BSV und BTG an.