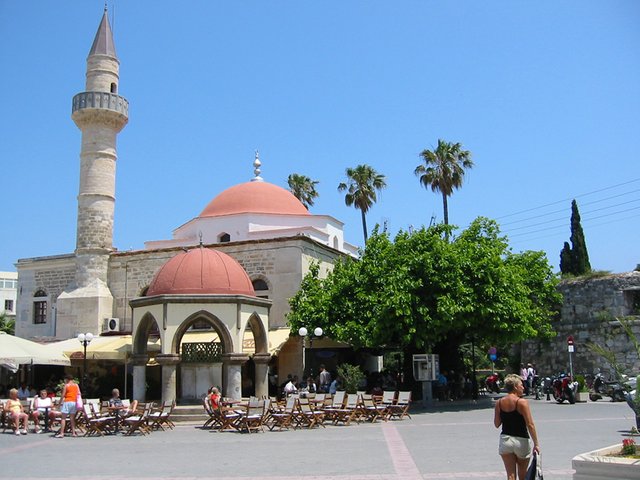 Hallo und kalimera liebe Community,
zu unseren griechischen Lieblingsinseln gehört Kos, wir besuchten sie über 25 mal, immer im Mai und Oktober. Der Mai bietet den Vorteil, dass die Insel gerade aus dem Winterschlaf erwacht ist und alles blüht und grünt. Die Touristen haben die Insel noch nicht überschwemmt. Im Oktober ist alles von der Sonne verdorrt, auch das hat seinen Reiz und die meisten Touristen sind schon wieder weg.
Kos ist 42 km lang und an der breitesten Stelle 10 km, sie ist 290 Quadratkilometer groß und hat circa 33.000 Einwohner, von denen die meisten circa 20.000 in Kos-Stadt leben.
Die höchste Erhebung ist der Berg Dikeos mit 848 m.
Hello and kalimera dear community,
One of our favorite Greek islands is Kos, we visited them over 25 times, always in May and October. May has the advantage that the island has just awakened from hibernation and everything is blooming and green. The tourists have not flooded the island yet. In October, everything is withered by the sun, which also has its charm and most tourists are already gone.
Kos is 42 km long and 10 km at the widest point. It is 290 square kilometers and has about 33,000 inhabitants, most of whom live in Kos Town, about 20,000.
The highest point is the mountain Dikeos with 848 m.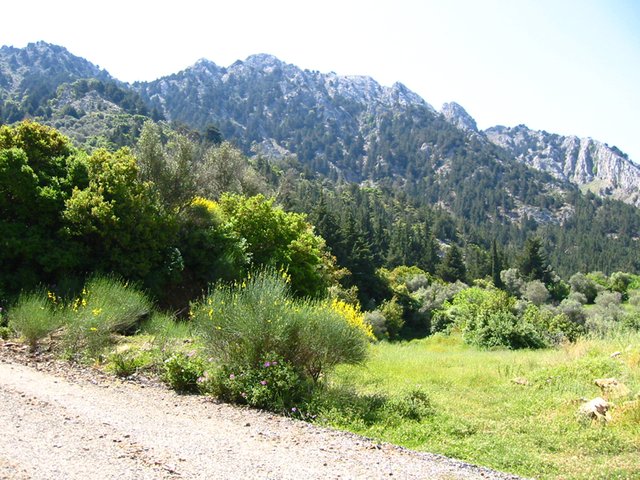 Der bekannteste Einwohner war Hippokrates, ca. 460-370 v. Chr., der berühmteste Arzt des Altertums. Die uralte Platane des Hippokrates, unter der er gelehrt haben soll.
The most famous inhabitant was Hippocrates, ca. 460-370 BC. Chr., The most famous doctor of antiquity. The ancient sycamore of Hippocrates, under which he is said to have taught.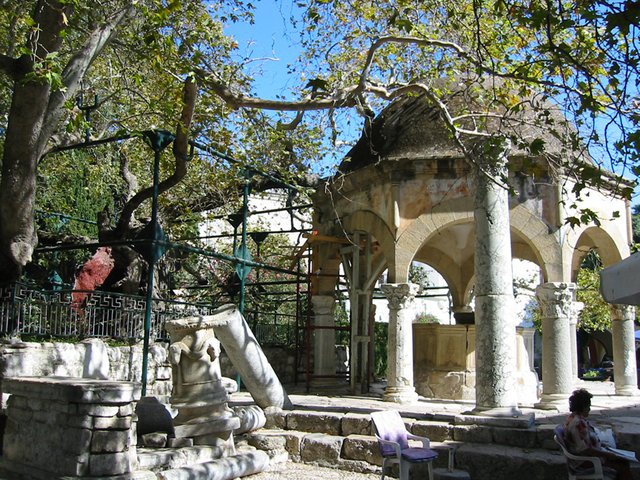 In der wechselhaften Geschichte von Kos kam es immer wieder zu Besetzungen, ab dem 2. Jahrhundert war die Insel ein Teil des Römischen Reiches, danach die Venezianer, Byzantiner und Genueser, 1309 wurde sie an die Johanniter verkauft.
Danach herrschten nach einer Invasion die Osmanen 400 Jahre lang.
1912 kam Kos in den italienischen Machtbereich, 1943 besetzte die deutsche Wehrmacht die Insel und es kam zu mehreren Gräueltaten.
Erst 1947 wurde Kos an Griechenland übergeben.
In the changeable history of Kos, it came again and again to occupations, from the 2nd century, the island was part of the Roman Empire, then the Venetians, Byzantines and Genoese, 1309 it was sold to the Knights of St. John.
Thereafter, after an invasion, the Ottomans ruled for 400 years.
In 1912 Kos came into the Italian sphere of influence, in 1943 the German Wehrmacht occupied the island and several atrocities occurred.
Only in 1947 Kos was handed over to Greece.
In den nächsten Beiträgen werde ich noch mehr vom Inselchen berichten, ich hoffe es gefällt euch.
In the next few posts I will tell more about the islet, I hope you like it.
Habt noch einen schönen Tag.
Liebe Grüße Alexa
Have a nice day.
Greetings Alexa