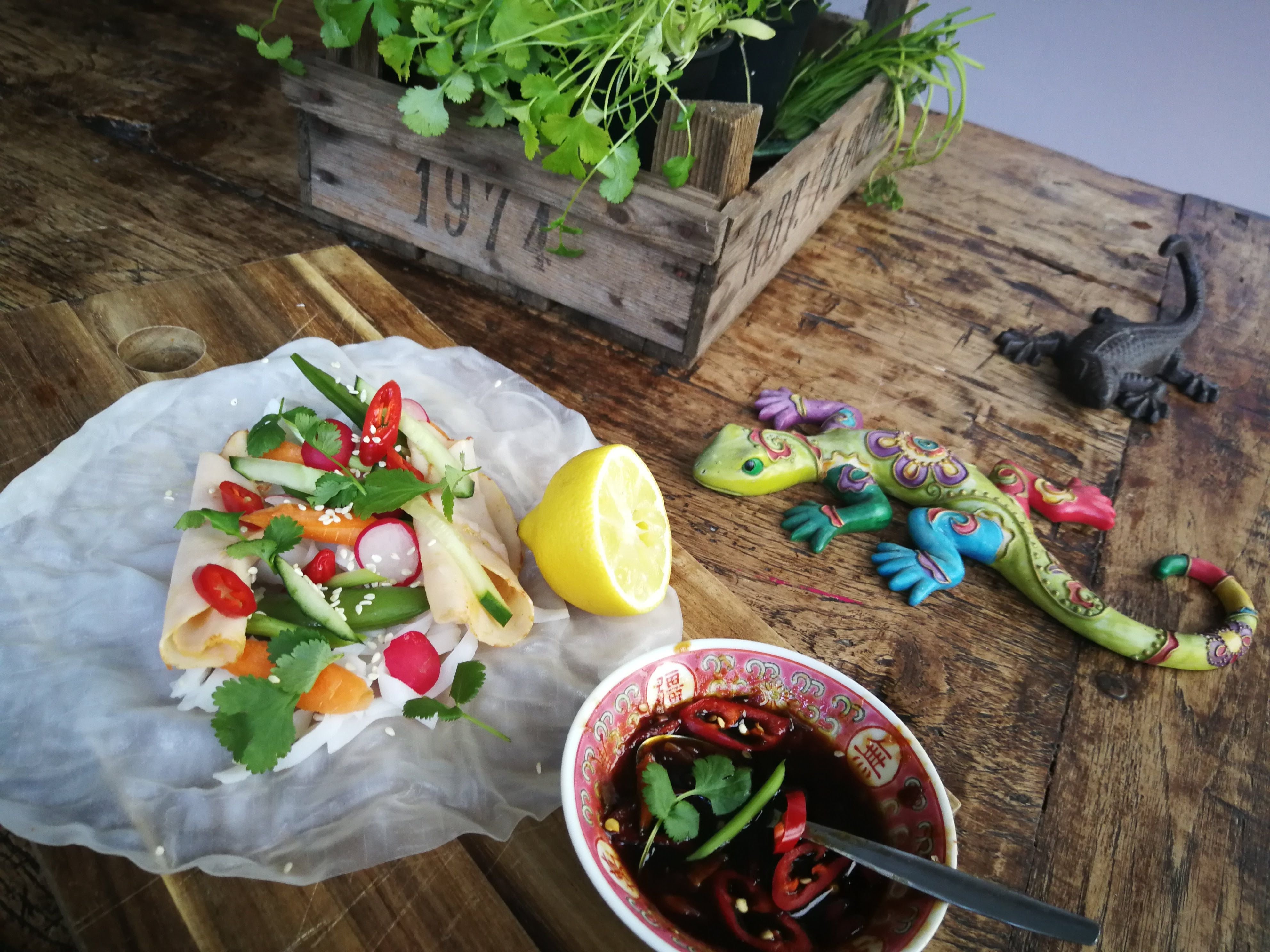 A picture of my lunch on day 12 of my detox diet (by Sabine Zeegers from The Netherlands). After 11 days I've lost 6 kilograms with healthy, nice and easy meals without being hungry. Still 16 days to go but I know for sure these meals will be part of my daily habit in the future. This is also my first foodphoto I've made which I'm enjoying also.
How easy is this recipe?
Put the glass rice noodles in boiled water (but also read on the package how to prepare them maybe you just bought others). Leave them there for 5 minutes and remove them from the water.
Put some sesame seeds and a cut sheet of nori through the rice noodles (really nice).
Cut a carrot Julienne or into very thin slices.
Cut a spring onion fine and a cucumber in Julienne (like matchsticks).
Grab a handful of sugar snaps and boil for a minute or three in boiling water. Only throw in if the water is boiled before.
Put a rice leaf in boiling water and remove it carefully when it has become soft.
Place the rice leaf on a shelf or plate. It is very sticky. Put some rice noodles in the middle, on top of that the carrots, the onions, sugarsnaps and the cucumber. Fold the sides first in, then grab the bottom and fold it upwards, then roll the rest up and your package is closed. You have a spring roll. For instructions see image below.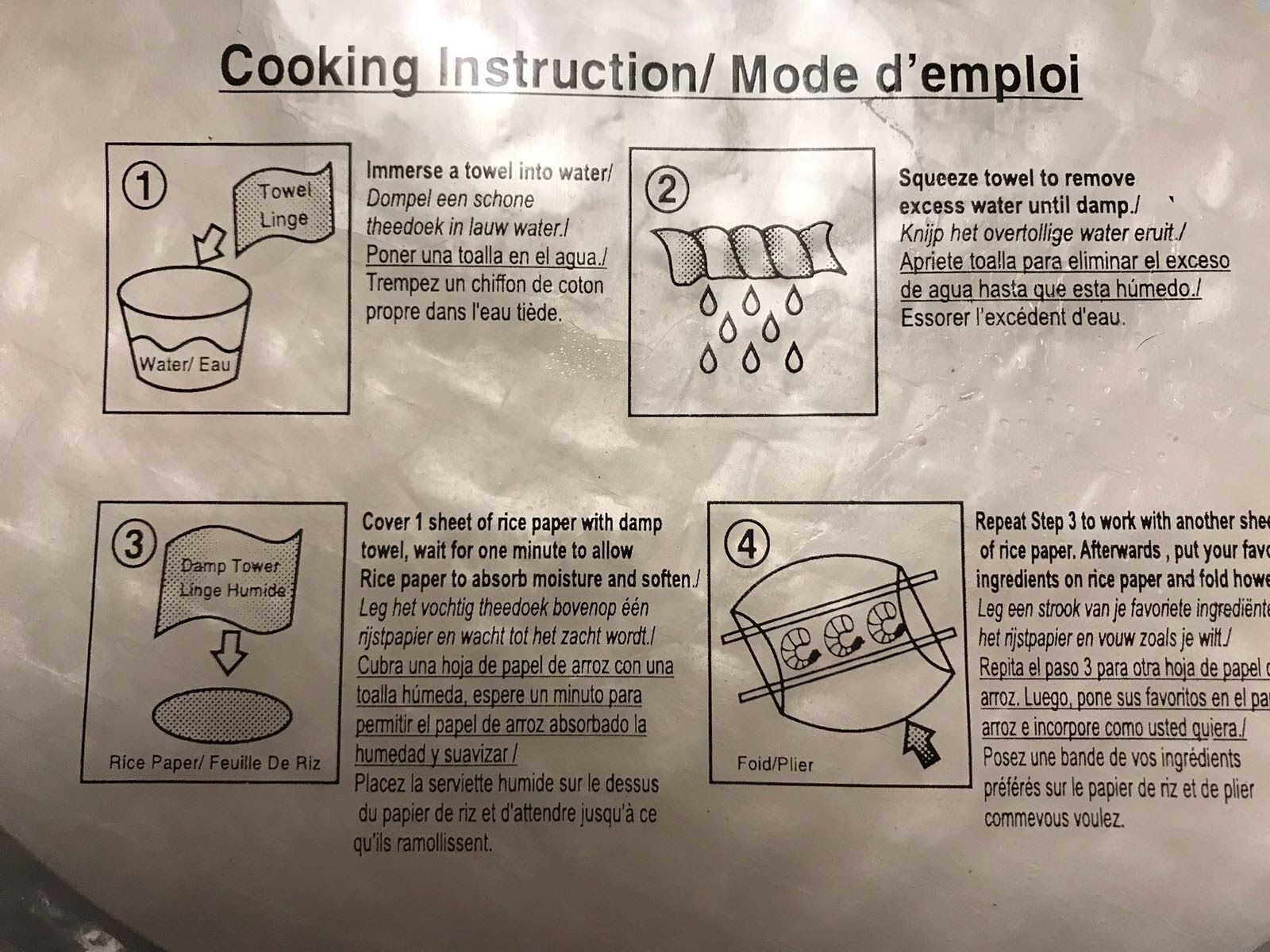 You dip the spring roll in the soy sauce or chili sauce and you have a delicious snack. Depending on the size you eat a piece or three. The size is comparable to a vietnamese spring roll. May be slightly larger.
Tip: You can of course do everything in it. Maybe for another time, if you add spring rolls, add some shrimps, radishes, fried onions, a piece of chicken, tofu, etc.
Enjoy your meal.