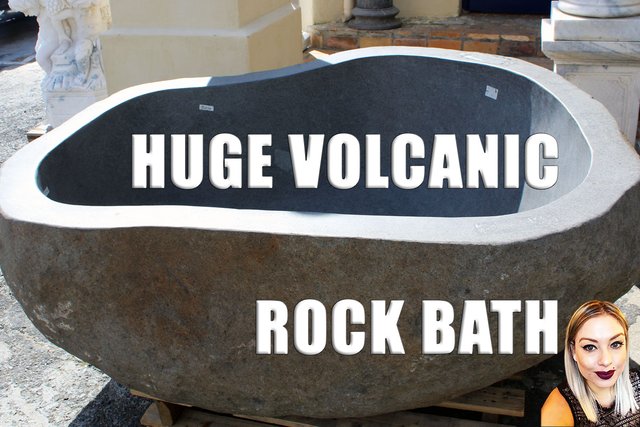 Happy Weekend Steemians! Today I want to share with you photos of a HUGE volcanic rock bath we have here in the shop.
Last year when my boss was travelling in Indonesia, on a buying trip, he asked me if there was anything special he should buy. We had had these small rock basins in stock and they were doing extremely well.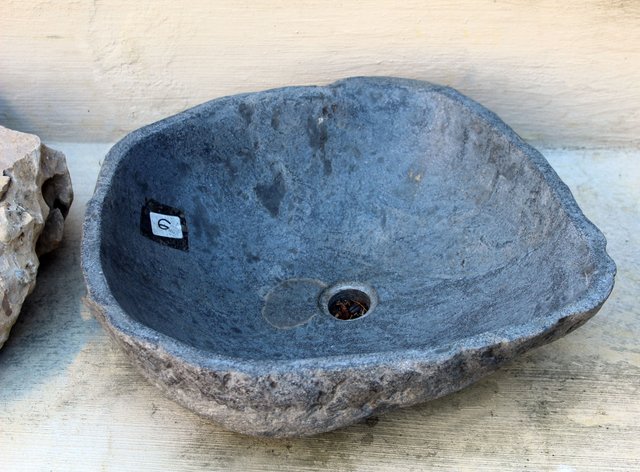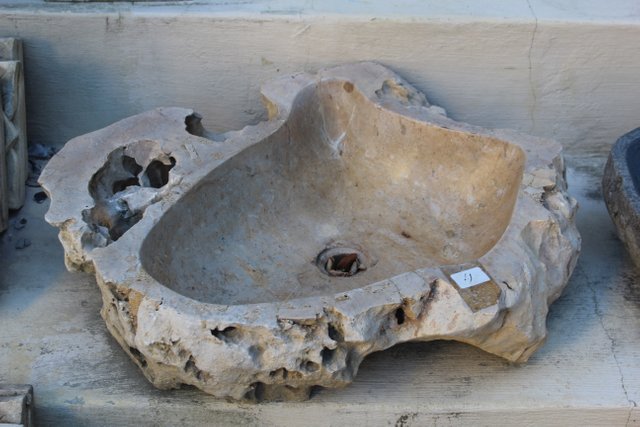 I quickly did a bit of research on these basins we had bought, and discovered that the boulders they were carved out of, came in all sorts of crazy large sizes. I made my mind up, and sent the boss the request " 1 x YUUUGEE rock bath!"
He later emailed me to say he had bought the biggest one he could find. "HHhhmm," I had thought at the time. I meant large, huge, but not gigantic. Anyway, knowing my boss, he got very excited by the idea and went overboard! That's one of the things I like about him. He dreams in technicolour, always going one more step further than imagined. He's a cool guy.
Anyway, a few months later when our container arrived, this bad boy was offloaded. LOL!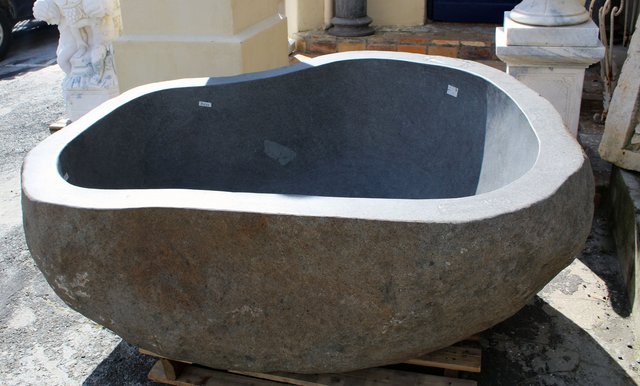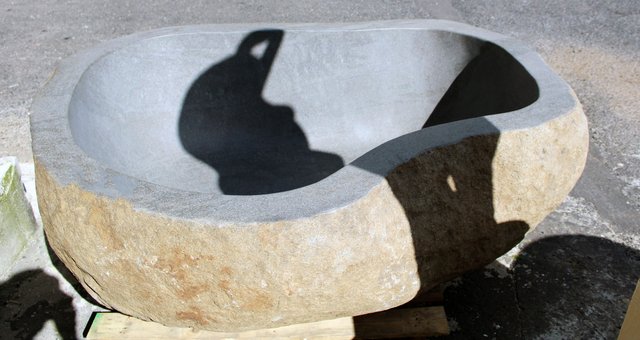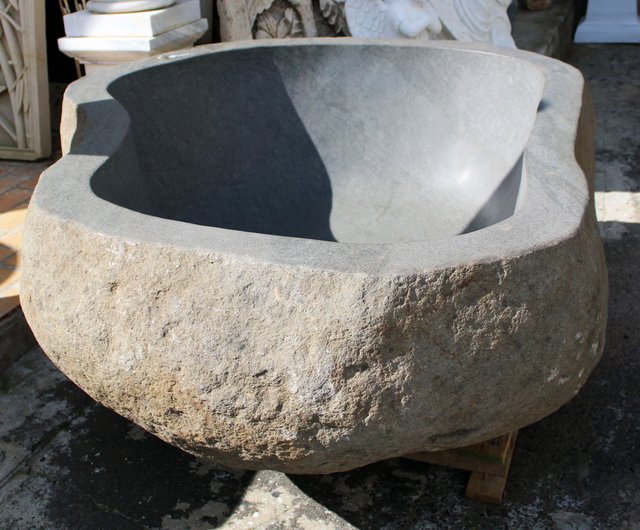 Beautiful, yes, but HUGE. So HUGE! I picture it going in some organic, natural spa, with loads of plants, a concrete floor and a wet room.
Something along these lines: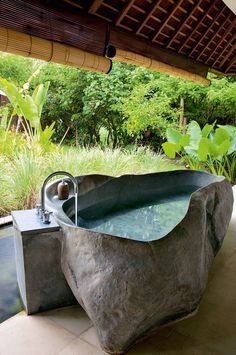 Source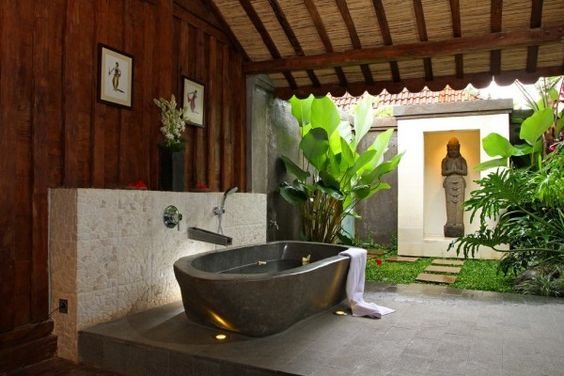 Source
SO BEAUTIFUL RIGHT???
What do you think? Does it fit into your dream bathroom? I need an outdoors bath in my huge, private mansion one day. With my Lambo and $20000 Bitcoin. XX
Lots of love.

Please consider voting for @adsactly-witness as a witness. To read what we are all about - click here