The Current Facebook Problems With Selling Our Personal Information Is Resonating - Good Opportunity to Push Steem Platform
You might already be familiar with the Facebook - Cambridge Analytica scandal. Basically, Facebook allowed the data of 50 million Americans to be harvested by a researcher Aleksandr Kogan, a Russian American who worked at the University of Cambridge. The data was then used to target Americans using psychographic modeling with propaganda material during the 2016 election. The outrage goes beyond the election; which on its own might be one Americans may rue for decades. More fundamentally it shows the little protection users have from the big Corporation that are in custody of their data. They are able to sell it, transfer, or use it in manner that the user does not have any further hand in approving.
The scandal has resulted in many Facebook users deleting their account or looking for alternatives. The top news story on bloomberg today is related to how to get access to your Facebook data to review it for what Facebook has about you:
Several companies are taking down their Facebook Ads which is hitting directly at revenues:
http://thehill.com/homenews/news/380065-companies-pull-advertising-from-facebook-after-cambridge-analytica-scandal
Tesla and SpaceX Facebook pages are taken down as well:
https://www.bloomberg.com/news/articles/2018-03-23/tesla-spacex-pages-vanish-as-musk-joins-deletefacebook-crusade
And the lawsuits from users have started coming in:
https://www.theverge.com/2018/3/23/17155754/facebook-cambridge-analytica-data-breach-scandal
#DeleteFacebook is trending on Twitter and here on Steem of course:
https://steemit.com/deletefacebook/@barrydutton/deletefacebook-wallet-fridays-show-me-yours-or-e-37-or-that-s-right-think-on-that-a-new-series-for-outreach-and-to-give-fb-the
This could be a pivotal moment. Let's take this opportunity to share the alternative with friends and everyone. Why put your data on an company site that monetizes it when you could use the blockchain, own your data, and actually monetize it for your own benefit?
And it is hitting home. For the first time ever in years I started seeing Facebook ads begging us to come back: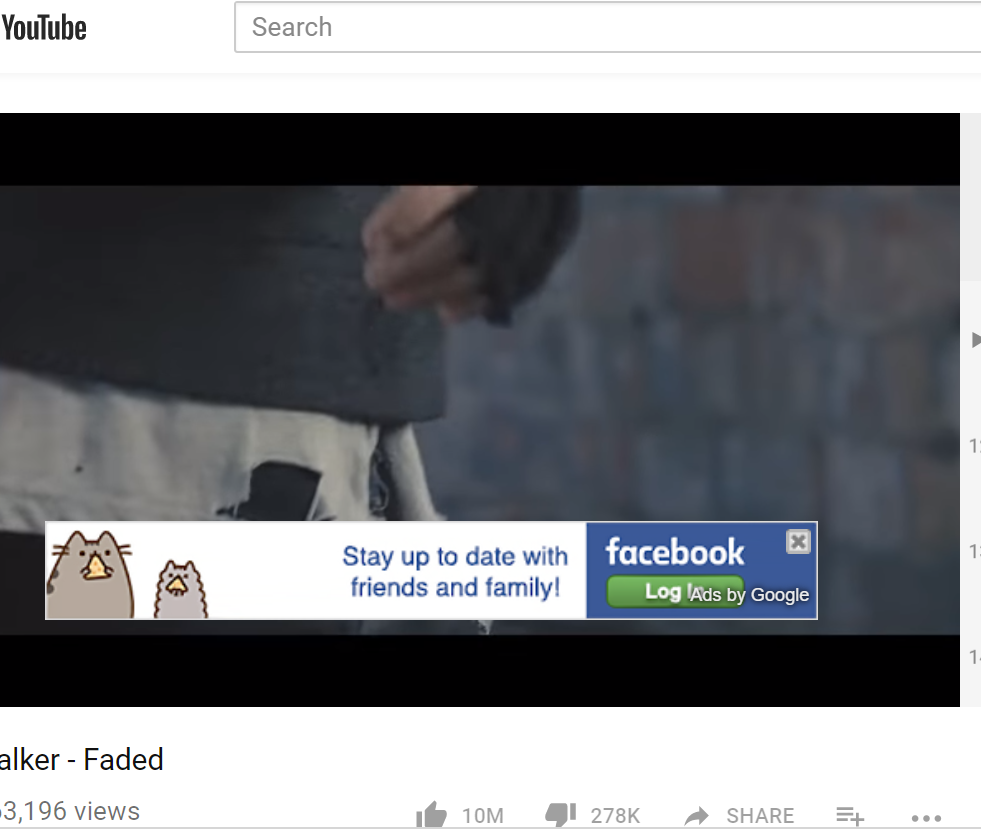 So yours truly has been everywhere sharing this message: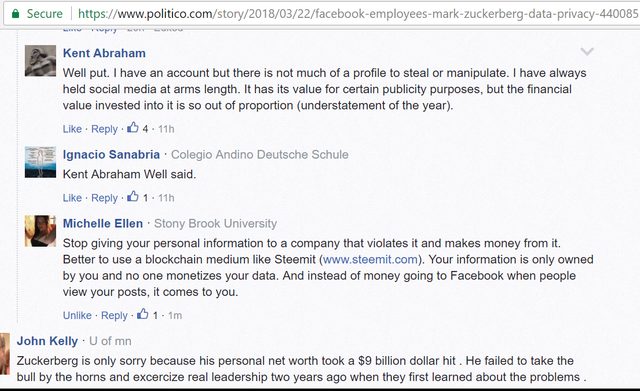 And many Steemers have also been doing the same. @stephenkendal, @barrydutton, @champagnecrypto, @andestra to mention just a few. I believe this is a good time to not let up. And not a campaign within Steemit but mostly without. On twitter, blogs, write your local newspaper if you can, if you know your Congress person write or call them to hold Facebook accountable. There is no reason why in 2018 users are still monetizing themselves and their content to the benefit of a company rather than to benefit themselves if they want.
And the Steem platform has several ways to use social media and blogging tools including @Steemit, @Busy, @Dtube, @DLive, and @Zappl. Looks like the future might be getting delivered faster than expected.