Delegations - a very powerful tool created for the Steem blockchain.
Giving voting power to users without needing to trust them with your Steem Power.
Diversifying your workload by letting others curate on your behalf.
Leasing out voting power for profit.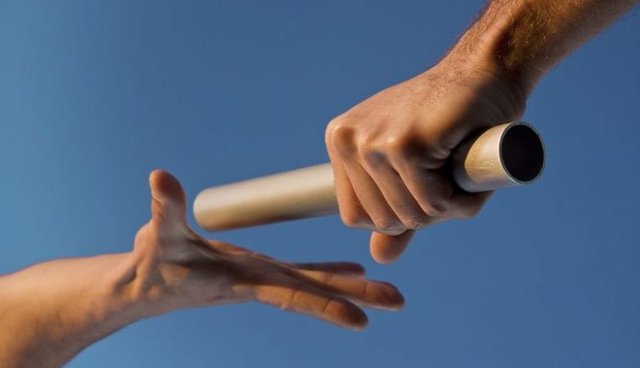 There are a lot of things you can do with delegations. I wanted to take the time to thank my delegatees for trusting me to curate on the platform early on. My focus into curation through trails since they existed sure paid off at the end and I tried to do my best with it on a daily basis.
One of the main projects that I created thanks to the delegations was the @ocd initiative, now grown to over 40 curators all doing a great job finding undervalued newcomers that create quality posts and raising retention rates of the platform that way.
I started out by delegating my own SP to each new curator as an extra initiative for them to do a good job curating and as the project was growing they were growing along side with it. Of course when SBD spiked the curation rewards they were earning through my delegation were a tiny amount, then again all curators on the platform felt that change as well which could explain why so many decided to start selling their votes through delegations instead.
I have to say that I tried my best not to abuse the power delegated to me when SBD spiked, I don't believe I went over 15% self-votes in the last 12 months. For many it was a great opportunity to increase their vests when SBD spiked and I don't regret that I started posting a bit more often during it. It allowed me to invest back into SP a lot during that time and I wish many others would have done the same. I don't regret not posting more either though, money isn't everything and although its not only about money here on the platform as SP gives you so much more than that I don't feel like I want to be a hoarder of SP and compete with the whales that invested early or have useful services which they grow bigger from.
A big reason I didn't post more was seeing how many other users here, older ones, those with a lot of support went a little crazy over the SBD spike. So much so that I lost the respect I had for them and I didn't want to see myself in the same light, or that others would see me that way.
Receiving votes on Steem isn't always about the posts or the quality as you might have noticed. It also has a lot to do with that users contributions to the platform on and off it. At the end of the day I don't have trouble falling asleep at night thinking I may have overrewarded myself or abused the voting support I have received through autovotes which may or may not be cast by users who may not be as active to check where their votes are landing on.
I am glad I had this opportunity to grow and become a vital part of the curation of the platform and I don't intend on breaking it even after I lose my delegation. I could easily lease out my own SP and earn a high percentage back from vote selling bots but I choose not to, the same way I never went for autovotes knowing they would double if not tripple my curation rewards. Max ROI is not why I am here on the platform, I am here for the long run and I want to see the platform and currency change the world and the people involved in it.
Anyway, what I wanted to get to in this post is that I hope more investors and bigger users on the platform would consider not leasing out delegations or selling their votes. I believe that the people who sell at these low prices might be those that are earning Steem without much effort and don't see the value in it that many others here share. The markets are not the best indicator of the value of a currency or project though, especially not short-term prices so I've tried not to look much at prices lately even though I keep getting reminded from others about them constantly.
After undelegating the OCD curators since they are earning a lot more through the project now and its not the best ways to scale the growth, I wanted to delegate to a few other projects that I believe will flourish over time.
One of them will be decentmemes.com @decentmemes which I will be making a post soon looking for a few manual curators to help me curate original, funny and decent memes and of course also announce the winner of the Logo contest which took place ages ago. :)
The other will be @steemgc Steem Gaming Community which is a community for gamers on Steem that can connect with eachother through this discord link and enjoy some quality time gaming, tournaments and other various things together. You should definitely check them out if you are into gaming!
I have a few other ideas of what I might do with the rest of my undelegated SP, but for the time being I'm enjoying being able to vote with a bit more voting power even if it is only in SP value. :)
Thanks for reading everyone - remember that during times like these when activity goes down on the platform due to prices being on the low side is when you earn the most stake in the currency with your posts. It's kind of the same mistake that traders do when they buy currencies when they are on their way up instead of accumulating when they are at lows like these. Make the most of it! :)
---