Application for Delegation - NextColony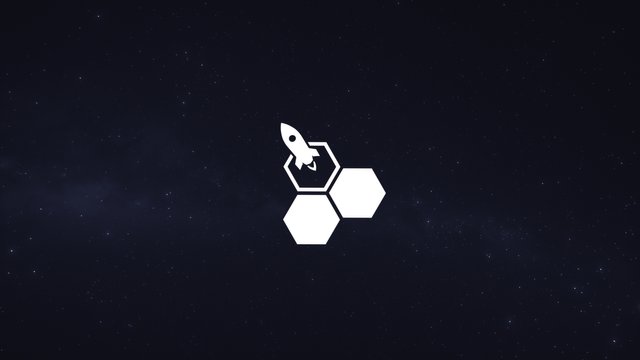 The NextColony project would like to officially apply for a "mid-tier" Steem Power delegation from Steemit Inc., based on the application guidelines presented in this post.
Project Information
Project name: NextColony
Place of Incorporation: Germany
Token name: Stardust (STARDUST)
Token Type: Utility token. Will integrate with Steem-Engine later or SMT's once available.
Market
Blockchain enables the ability to trade digital assets between games, and the ability to trade digital assets between gamers directly. By using the blockchain technology, we can offer a game that is completely transparent and verifiable. On this basis, we reward players with STEEM for activity and success and creating a strong incentive for sustainable engagement.
Core Team Details
Holger (@holger80)
Holger has a PhD in Electrical Engineering and is an enthusiastic python programmer who knows everything about the STEEM blockchain. He wrote several python libraries and programs for the Steem blockchain which are widely used. He is also a dedicated Steem blockchain witness.
Jens (@jarunik)
Jens has a Master in Business Informatics and worked as a Software Engineer, Software Architect and Manager in the Fintech Industry. As an early participant in crypto community projects and long-term delegate/witness of the Ark blockchain, he covers the entire technical and economic knowledge from classical databases, over modern web clients to decentralized blockchain nodes including their operation.
Oliver (@oliverschmid)
Oliver lives on the internet: As a user, as an entrepreneur, as a YouTube junkie, to communicate, to search, to shop and to listen to music. He is an enthusiastic online marketing freak and entrepreneur. He is interested in how trends develop, how success can be planned and how online marketing strategies can be made transferable.
Robert (@bronkong)
Robert has a degree in economics and training as an industrial mechanic. His vocation is creative work. It is his great passion to visualize ideas and make them tangible for others. His love of detail has been proven many times and his talent is reflected in the graphics on NextColony. He gives NextColony a face, a heart and a soul.
Tim (@rondras)
Tim has a Master in Business Adminstration and is a Chartered Financial Analyst. He has worked as a securities analyst, portfolio manager and as a Manager in an international Investment Bank, helping companies to raise funds and investors to make money. Tim is a blockchain enthusiast and a self educated programmer.
Minimum Viable Product
NextColony is a last days space simulation with RPG elements and tradeable collectibles built on the Steem blockchain. This game will change your life, rescue Steem and make this environment the most imaginative place in the entire universe. We are building an infinitely large - open world - universe that offers great adventures on a daily basis.
This game is made in Germany and built by an experienced and highly motivated team. We get our motivation from our strong community and our fuel is donuts and coffee.
Website: https://nextcolony.io/
Business Strategy
Revenue Strategy: NextColony sells tradable digital goods (NFTs represented on the Steem blockchain) in the in-game shop for STEEM.
Fiat Revenue Projections in $/user every month: We expect to earn at least $4 in revenue per active account per month.
How will this increase the amount of STEEM being powered up? Each player generates an average of nearly 20 transactions daily and we will increase this rate with additional and highly engaging modules in the coming months. An actively used game creates a high incentive to increase the amount of STEEM being powered up.
What financial incentives are you willing to provide to Steemit, Inc.? None. But we will create a special, wonderful designed and unique legendary Steemit Inc. planet. This planet is tradable and a key-element to the reward pool. The planet will be placed near the 0/0 coordinate.
How will you become financially sustainable once the delegation is removed? We have been financially sustainable since the first day and have kept the most important values, such as "daily active users", constant for four months. We have already powered up 121,000 STEEM. A delegation helps us significant to accelerate growth but our progress doesn't depend on it.
KPI Progress Measurement
Suggest at least 3 KPI's with which to measure the progress of your project in its current phase. KPI's must be measurable and objective (a percentage or numerical value), or binary (yes / no or completed / not completed).
KPI1 description: Daily Active Users
KPI1 target: 1,400+ / day
KPI2 description: New Users
KPI2 target: 400+ / month
KPI2 description: Total Steem Blockchain Transaction Volume
KPI2 target: 700,000+ / month
Token Offering
Token Launch date: July, 2019
Total Token Supply at launch: 16,512,786
Fundraising target (in order to fund expansion into the operational / project growth phase / mass market adoption): None
Yearly inflation: not defined
Percentage of total token supply that will be airdropped to ALL Steem stakeholders (a/k/a SP holders) in proportion to their SP: None.
How many tokens will you offer Steemit Inc. in exchange for the delegation?: None.
Do you plan to launch an IEO, ICO, or other public token offering?: No.
Do you plan to raise money from other investors? No. We are bootstrapping.
What is the vesting period for the following:
Team members: N/A
Early investors: N/A
ICO investors: N/A
% token distribution to:
Team: N/A
Marketing: N/A
Delegation Request
How much of a delegation are you requesting? Limit your requests to one of the three tiers: Mid-Tier
Specify the desired time frame for the delegation in 6 month increments: 2 years
Which one of the following answers best describes how the delegation will be used to add direct value to Steem: C. We plan to use the delegation for (A) and (B) as well.
A. It will be used to create new accounts
B. It will be used to give new accounts 15 SP to give them the resources needed to use Steem and purchase goods and/or services through our platform
C. It will be used to incentivize the creation of content that promotes Steem on external platforms
D. It will be used to provide limited trial or discount services to clients to encourage them to hold Steem and delegate in the future
We agree that our business will continue to leverage the Steem blockchain as long as we are receiving a delegation and 1 year following the removal of the delegation. During this time we also agree to promote the Steem blockchain as a valuable technological protocol that delivers unique value. We are willing to sign a legally binding contract with Steemit, Inc. to this effect.