Nutbox launches its witness node , Please vote for us!
The Witness plays an irreplaceable role in maintaining the stability of the Steem blockchain, which is also the expectation that all Steem community members strive to achieve.
Since Nutbox launched, we have wanted to become a witness. Today, with the help of @maiyude, we have established our own Nutbox community witness node. Please vote for us!
Step 1: login the website " https://steemitwallet.com/~witnesses":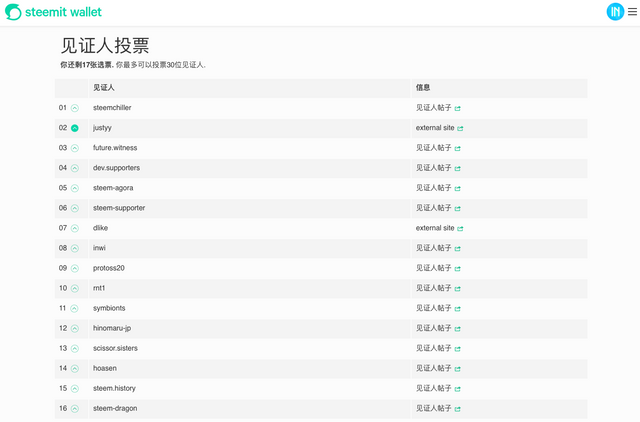 Step 2: Slide to the bottom of that page, you can find words "If you would like to vote for a witness outside of the top 100, enter the account name below to cast a vote." Just below that sentence, there is a blanket and a "vote" button, please add our node name "nutbox" in the blanket, and click "vote".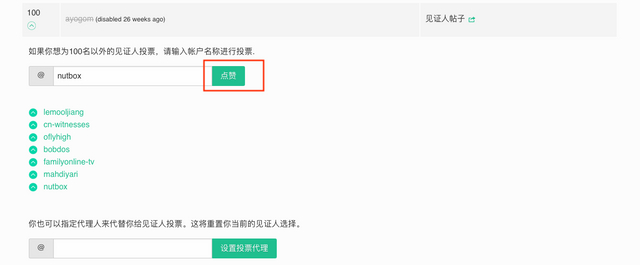 The link for quick vote: https://steemconnect.wherein.mobi/sign/account-witness-vote?witness=nutbox&approve=1
Let the Steem community feel the power of Nutbox, which will bring more DAOs and DApps to Steem, and let us move towards prosperity together.
Nutbox introduction
CN | https://steem.buzz/cn/@nutboxs/nutbox--y-combinator-of-steem-blockchain-20201016t055718157z
EN | https://steemit.com/cn/@wherein/nutbox--y-combinator-of-steem--will-coming-soon-20201017t190449041z
KR | https://steemit.com/hive-196917/@ayogom/steem-nutbox-y-combinator
DOCS | https://docs.nutbox.io
Webside | https://nutbox.io/
Contact US
Steem:https://steemit.com/@nutbox
Discord:https://discord.gg/zPkMuGY
Telegram:https://t.me/joinchat/PrBejBh_Grp6lFZEGArDpA
Vote For WhereIN
Please vote for our witness smt-wherein:
https://steemconnect.wherein.mobi/sign/account-witness-vote?witness=smt-wherein&approve=1
https://steemitwallet.com/~witnesses
--CN--
见证人对于维护Steem区块链稳定有着不可替代的作用,也是所有Steem社区成员努力想要达到的目标。
自Nutbox上线伊始,我们就有这样的想法。今天在 @maiyude 的帮助下,我们终于搭建起我们Nutbox社区的见证人节点,请大家为我们投票吧!
1、在浏览器地址栏输入 https://steemitwallet.com/~witnesses ,登录进入见证人投票页面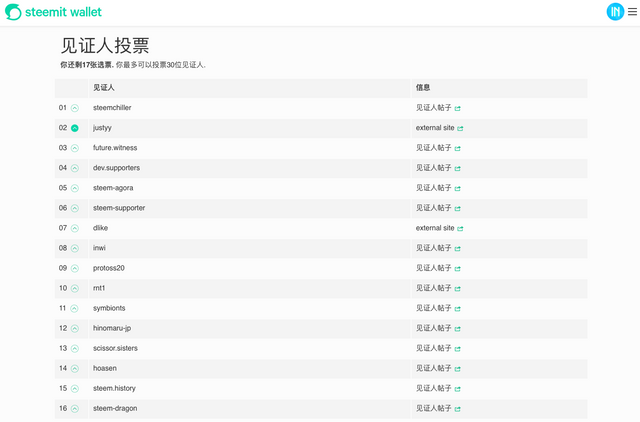 2、滑动页面至底部,在输入框中输入 nutbox ,轻点投票;亦可将 nutbox 设置为投票代理。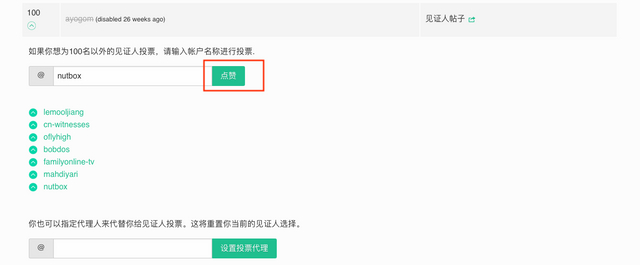 快捷投票链接:https://steemconnect.wherein.mobi/sign/account-witness-vote?witness=nutbox&approve=1
让Steem社区见证Nutbox的力量,为Steem带来更多DAO和DApp,一起走向繁荣。