Nutbox —— Y Combinator of Steem , is coming soon!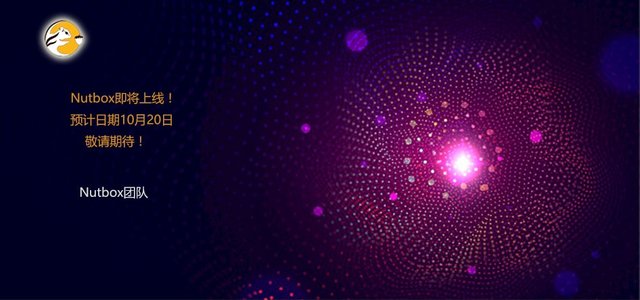 Nutbox is the Y Combinator of the Steem community. 
Nutbox uses the mechanism of Steem Power (SP) faucet mining to raise SP in the Steem community to incubate Dapps in the community, and our moto is to promote the development of start-up DAOs like Y Combinator.
Section A - Nutbox Incubator
The revolution of the internet has begun, with the help of VC and PE, the Internet platform has grown rapidly. Without the support from VC and PE, investment become risky. Many of these Dapps started with spending money in exchange of traffic, make an announcement to the public, and after that we will never hear from them again. 
Steemit Inc used to be the sole representative for Dapp development team for STEEM blockchain. SP holders can make use of STEEM.DAO in order to support the operation and development of STEEM based DAPPS. As a result, there was once a booming period of DAPPS over a short span of period, about 500+ websites and tools has been developed by the communities, and many more communities have emerged since. It is the group of volunteers that contributing their time, skill, and any other form of resources that made this happen, as a result STEEM become even more sizeable.
Nutbox hopes to become such an incubation fund to invest in and support Dapp on Steem.

01.Delegate Mining
The convenient of DPOS(Delegated Proof Of Stake) with STEEM POWER(SP) makes it possible for NUTBOX to become an incubator fund like Y Combinator. It is very similar to SP leasing platform, the users who has SP can choose to delegate to nutbox.mine, and nutbox.mine generates TRC20 token PEANUT(known as PNUT) following a set of rules and condition, and distribute these token back to the SP delegators.
The value of PNUT can be regarded as the discount of nutbox's revenue, and its price is supported by nutbox's token buy back activity. The rules are as follows:
STEEM users who is also SP holder, to delegate SP to nutbox, in turn delegator gets PNUT token
PNUT distribution rules are as follow:
** from 0~1M block, 20 PNUT / block
** above 1M block, 10PNUT / block
PNUT to be distribute to below users
** SP delegators to nutbox.mine
** nutbox.dao
Nutbox.mine who has been receiving delegation from the public, will be using its curation reward to execute buy back of PNUT token on a regular basis.
02.nutbox.mine
Nutbox.mine is nominated for 2 major roles in the community. One, being the curator, to bring value to the users by upvoting, at the same time, to maximize its curation reward for the SP delegator.
The reward pool of PNUT will be divided into two part. Those pools are, A being the user reward pool, and B for the content reward pool. User can determine the proportion of the two pools, but the proportion of the content reward pool must not be lower than the donated proof of stake delegation (where delegators are not entitled for PNUT rewards, such as our own official stakes, or delegation from named organization that act as angel investors).
Curation reward from nutbox.mine will be regularly powering down, and buying back PNUT from the open market to complete the economic cycle. Initial stage, our team will be doing this manually, and soon to be developed into nubox.dao and the entire buy back process will be automatically done in a controlled order via DAO.
03.nutbox.dao
Nutbox.dao is the data access object of nutbox, and will be the self governing platform for nutbox and it's associates.
Nutbox.dao is an incubator fund. Inherited from STEEM.DAO, nutbox.dao does similarly by generating fund from multiple type of income including nutbox.mine curation reward, in order to repay back to the community and it's contributors.
As a start, nutbox.dao will be depending on nutbox team to curate content in order to generate income. Withint the first 3 months, we will be focusing on PNUT and PNUT stake holder on their behavior and market sentiments. Nutbox.dao has the rights as below:
●Full control of nutbox.mine curation rights
●Deciding the amount of PNUT to be mint, distribution and buy back rate via DAO proposal

●The rights of decision based on submitted DAO and voters and votes in nutbox.dao
04.nutbox.dex
Nutbox.swap is in charge of Steem front end, to exchange steem assets with TRON assets, in order to create a bridge between STEEM community and TRON, so we all can enjoy the best of both worlds via DeFi kind of technologies. 
TSTEEM, TSBD will be the TRC20 version of STEEM and SBD in TRON. By sending STEEM to nutbox.dex, nutbox.dex will be creating exact same amount of TSTEEM in TRON, and drop the token to respective user. The exchange rate between TSBD and TSTEEM are exact the same as in SBD and STEEM.

Section B - Nutbox ecosystem
Once upon of time, STEEM does have one of the best time of its run. There are hundreds of DAPPS and tools being created during that era. ETH DeFi has proof the use of MakerDAO, Compound for lending, Uniswap, Curve, Bancor kind of decentralize exchange, and YFI for investment, Nexus Mutual as alternative insurance, WBTC a cross platform wrapped ERC20 token, all these has been the pioneer of cross platform application tokens.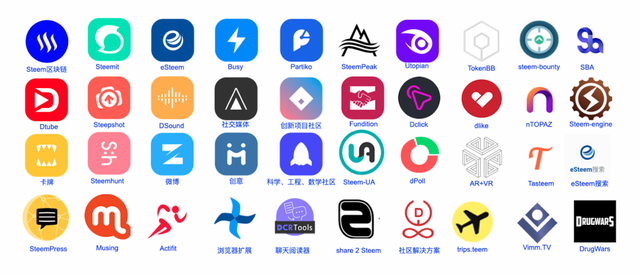 And now, STEEM brought to you a brand new NUTBOX incubator platform, and it's a cross platform incubator between STEEM and TRON. Our mission and motto, is to utilizing nutbox.dao in order to develop new community and decentralized platforms. As an initial stage, nutbox.dao is targeting to grow nutbox incubator, to support WhereIN, Steem for wordpress, Asch Witkey, Aksai and many more DAPPS, and to align and unite them as a giant platform, tentatively known as nutbox.dapp.
01.WhereIN
WhereIN is a Steem-based lifestyle sharing community. Since its launch in January 06, 2019, WhereIN has achieved the seventh-highest score in the world in the mainstream blockchain social media DAPP, and it is also the number 1 in mainstream blockchain social media DAPP in the Chinese market.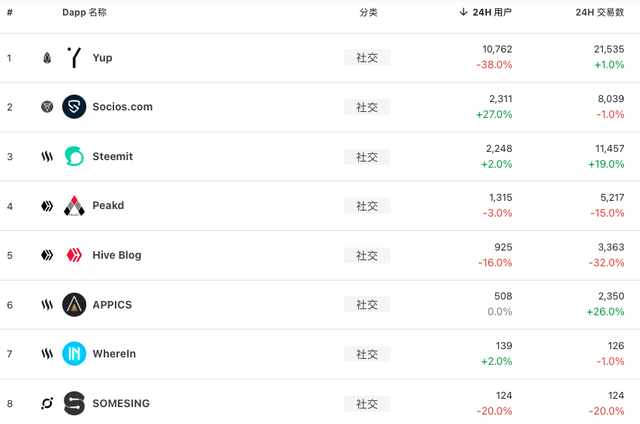 Nutbox.dao will be assisting WhereIN to upgrade its core system in line with TRON bridge via our DeFi system. WhereIN will be looking forward to incorporate with online advertising in order to collect revenue for WhereIN community and also to support nutbox.dao.
02.Steem for wordpress
Steem for Wordpress is a Dapp we used to cross post via Wordpress blogs, into STEEM platform. With this, we're able to replicate a similar function for Aksai Miniprogram in Tencent WeChat, at the same time we also have a similar function Miniprogram for WhereIN as well.
With this, not only we can use Wordpress to post to STEEM, there are many more social media, social data feed, can be used to post to steem via Miniprogram. When you have a Miniprogram platoform via Steem for Wordpress, you can also choose to launch your own token via nutbox.dao, and link the token to nutbox defi eco system, and create value via exchanging to TSTEEM and TSBD.
03.Oops and Asch Witkey
We are developing Oops - an incentivized, blockchain-based,local social media platform, which is the first application scenario of nutbox local community.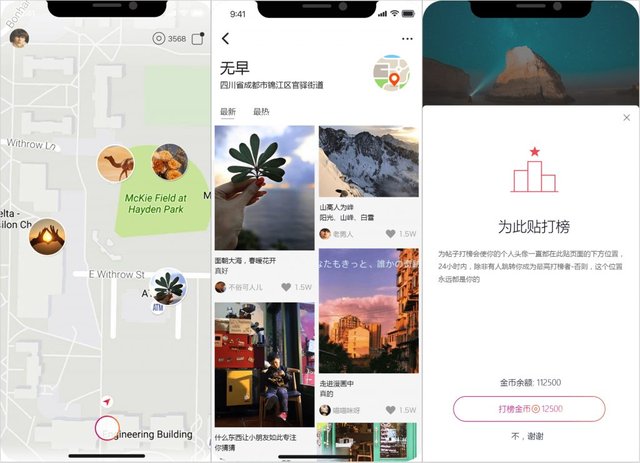 We also launched Asch Witkey based on Steem with Asch Blockchain,it will also be built on nutbox.「https://steemit.com/asch/@wherein/whereinaschsteemasch-witkey-20200718t170830269z」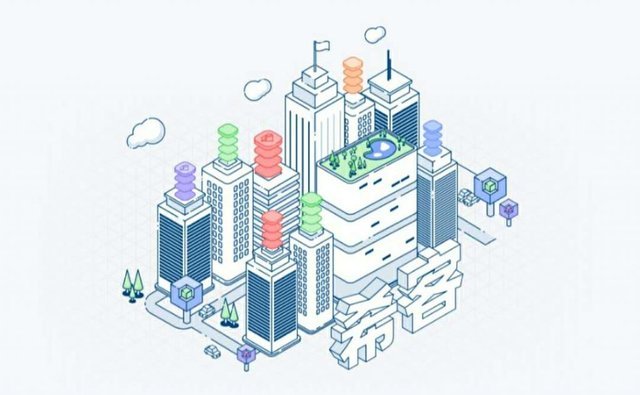 Nutbox TestNet online
nutbox.mine, nutbox.dex are being testing on test.nutbox.io and are expected to be officially launched at 0:00 on October 20, 2020 UTC+8.
附
Nutbox document:https://docs.nutbox.io
Please vote for our witness smt-wherein:
https://steemconnect.wherein.mobi/sign/account-witness-vote?witness=smt-wherein&approve=1
---
本文使用 WhereIN 发布;原文来自 : http://wherein.mobi/2020/10/18/nutbox-y-combinator-of-steem-will-coming-soon/
---