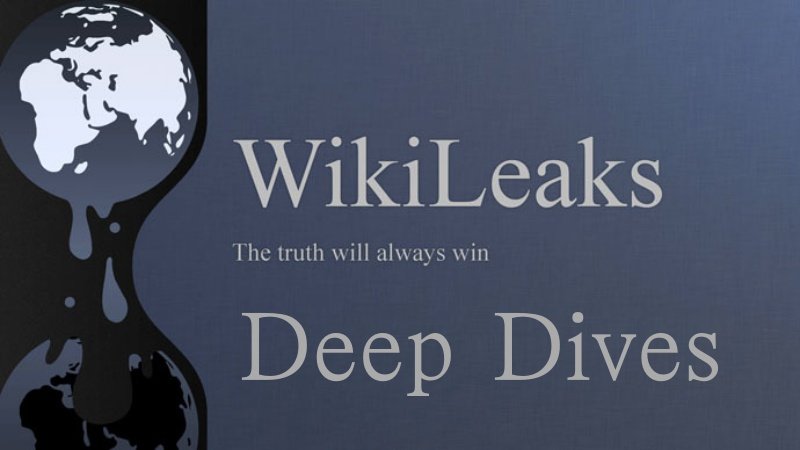 Once again, ground zero for the fifth instalment of the Deep Dives Research Challenge series focused primarily on the immense Wikileaks archive.

"WikiLeaks is a giant library of the world's most persecuted documents. We give asylum to these documents, we analyze them, we promote them and we obtain more."
- Julian Assange
Research into this archive has and will be a mainstay for Deep Dives as there's endless amounts of information contained in the the assorted leaks. We hope you find this research as rewarding as we do. A strong core of researchers has already immerged to take us deep below the surface from week to week and we're grateful for all those that are doing in-depth reporting on their findings.


Here's the link to the original research challenge post for Deep Dives #5.


Official Deep Dive Contributors
@krnel
@palikari123
@bifilarcoil
@gregorypatrick
We'd also like to recognize the work of @geke who is doing some excellent research into corporatism and military spending on a daily basis. Without hesitation, we recommend that you give her a follow and show her some support.


Winners (19 STEEM)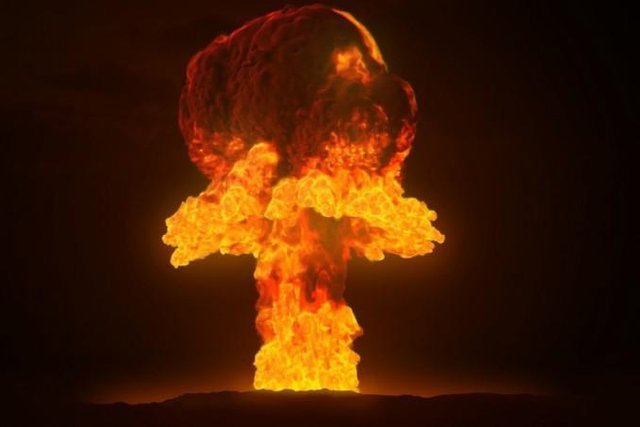 The Vela Incident South Atlantic Flash
by @palikari123
Time after time, @palikari123 is able to uncover a subject matter that is both fascinating and yet also almost completely unknown to many of us. In their latest Deep Dive, @palikari123 unearths the story of the Vela Incident or South Atlantic Flash. From the article:

The official explanation of what occurred on that day, was that it was an unidentified double flash of light detected by an American Vela Hotel satellite, near the Prince Edward Islands off Antarctica. However, the more common and prevailing theory to this day amongst researchers, is that the flash was of nuclear origin, which originated from a joint South African–Israeli nuclear test.
That the Israelis are an undeclared nuclear power in the middle-east, is perhaps the worst kept secret in the region today, but there was a time where the Israeli nuclear program was still very much under wraps. This article really makes a strong case, backed by official documents, that the Vela Incident was indeed a nuclear test. Well worth the read!


Second Place Winner (11.5 STEEM)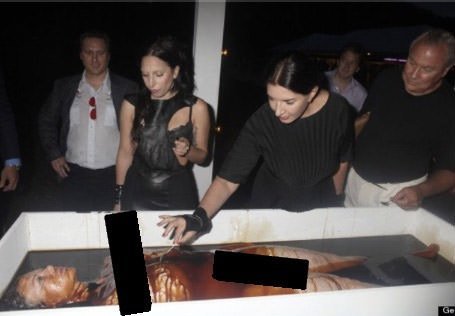 Perverse Sexual and Cannabalistic Rituals of the Elite
by @krnel
Though not directly mentioned in the article, the Pizzagate investigation originates in the emails of John Podesta released by Wikileaks in October of 2016 just before the US presidential elections. A frenzy of research was sparked in large part due to the strange contents of emails between John Podesta, his brother Tony Podesta, Marina Abramovic and several more well connected Democrats. In this piece, @krnel delves into the emails that lead into the dark, bizarre and twisted world of elite rituals and secret societies. This is a great introductory article on a subject matter many are all too quick to dismiss.


Third Place Winner (7.5 STEEM )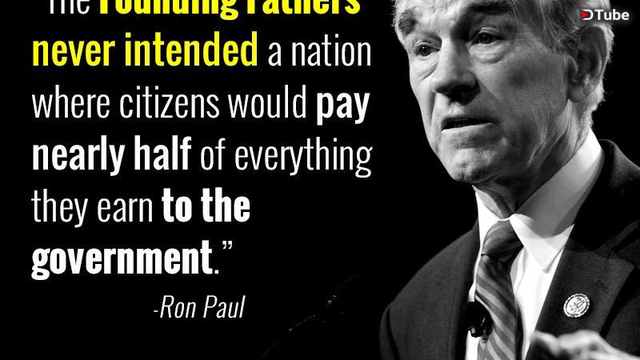 Wikileaks Releases Dow Chemical Memos, Exposes Government Corruption All Around the World
by @greogorypatrick
Last but not least, we have an entry by @gregorypatrick highlighting how multinational corporations such as Dow Chemical use their power, money and influence to manipulate governments around the globe. The piece explores how large corporations work hand and glove with the Military Industrial Complex in order to achieve strategic geopolitical objectives. Great work and welcome aboard!


---
Deep Dives 6
Next Stop - Cryptome

In the next Deep Dives research challenge we will explore the Cryptome Archive. This collection is probably already familiar to some and is widely considered to be a precursor to Wikileaks.





Keep an eye out for the official research challenge announcement which we plan on posting in the coming days!

---
Transfers

---
Deep Dives Aims
Promote original content

Promote investigative journalism

Promote focused and quality research

Encourage community engagement

Encourage collaboration and teamwork <c/enter>

Recognize and reward high quality original content