There are Fates Far Worse than Death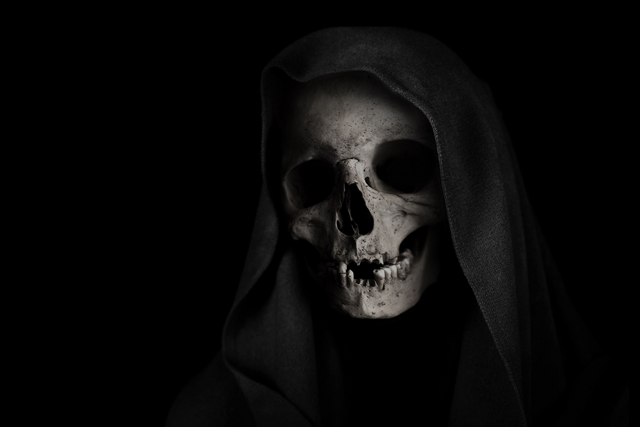 I made a comment about this on another post and I wanted to expand upon it a little more.
Humans are complex creatures. Our emotional and psychological capacities grant us abilities that are unmatched on this planet. As human, we have the ability to feel fear, pain, sadness, anger, and remorse in ways that other animals cannot do. Because humans have a high range of feelings, this opens the door for more ways to hurt them.
Still we are animals, so naturally we fear certain things like death. We know this and that is why many suicide tactics involve putting yourself in a position where you cannot escape. Take suicide by rope for example; people will hang themselves from an elevated position. Or suicide by drowning. Or firearms. Why? Because the body has a built in survival instinct that will use any opportunity to avoid death.
Because death is the anthesis of life, one might believe that the death is the worse fate one can imagine, but as the title shows, this is not the case.
Due to these strong emotions, I would argue for example, that a lifetime of abuse is a worse fate than death. Why? Because like life, death is short. Abuse can last a lifetime. The same goes for slavery, heartbreak, depression, isolation, failure, bullying, shame, and mental illnesses.
These feelings can leave scars that can affect you severely for life. We are already starting to see evidence of this with the rise in suicide rates. These feelings can drive people to death because experiencing them is worse than death; these are huge emotional burdens that you will wake, live, and sleep with. It can be overwhelming for most people.
And fixing them is not easy. Physical pain is easy to detect because there are clear eternal signs that someone is dying. How would you know if someone is being abused emotionally, or psychologically? There are no external signs so abuse can go on for years. The suffering may never end because no one can be there to help. Every day, every hour, every minute, and every second, the emotional and psychological scars cut a little more deeply. No one can hear your cries for help and when you are outside, you are expected to bottle it in. Pretty much a never ending nightmare.
Death isn't that bad because we can be so much worse.
https://www.washingtonpost.com/education/2019/03/22/year-old-takes-her-own-life-year-after-surviving-parkland-shooting/?utm_term=.4a1d72af6a33
https://www.nydailynews.com/news/national/ny-news-10-year-old-boy-suicide-bullying-mom-20190327-7edwgu5jrzfjjlpcqtdbb2v2i4-story.html
Millions of other stories like this. And this nowhere near the tip of the iceberg.
It is a sad indictment on humans when the grim reaper is their best friend.