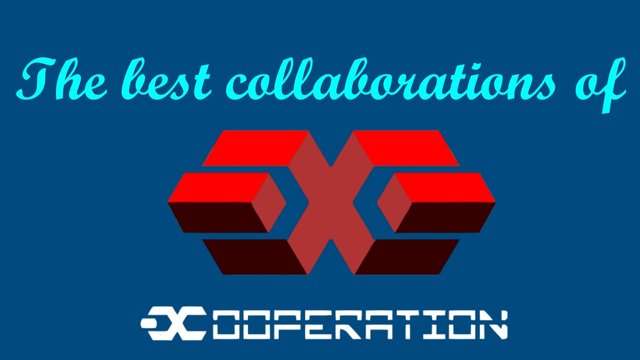 Everything started by an idea. I'm @clixmoney the founder of @dcoopsration. I joined steemit in may 2017. I had an English club in Russia and I was very creative in gathering people to practice English and to have fun together. We had lessons where we practiced our language skills, we had a place to watch a movie together with subtitles, we had an other place to sing together karaoke in English. But, the club was closed due to financial problems I had. So, after about a year I joined steem blockchain.
I had skills in organizing events, so I decided to make those envets online as well. I started by an interview with a guy called Tomas from Canada, he is @gleeson.thomasr in steemit, but he left after a while and I was sad about that.
Then I really forget about this idea to make collaborations because I was too small in steemit and it was hard to find someone to collaborate with. I've been posting for almost 11 month on steemit without a significant result. Then I joined @dtube exactly one year ago and I start to make videos. I saw how much other dtubers were getting from their videos and I posted videos about a month withount any upvote from dtube. Then exactly after a month, I've got very big upvote from @dtube and it was about $94 , just vlogging. I've got very excited and I kept recording videos. Then I decided to start making interviews and I came with the idea of creating a community. So, I've created @dcooperation.
This account was also created about 1 year ago and I sent to it 300 steem from my own, hard earned steem to power up the account. After that I delegated all my steem power to the account and start to upvote people. After a while people start to delegate even more to the account and this is how all started.
During that time I created the video ''3 words about Dtube'' @heimindanger :
I interviewed more than 100 steemians, including the creator of dtube :
We also made a contest together where we distributed 180 steem to creators of trailer for DCooperation :
The first one was created by @behelen :
We also participated in the contest of @surfermarly and we created this entry :
We are running now a show with @jeronimorubio to practice English together and you can watch our recent collaboration here :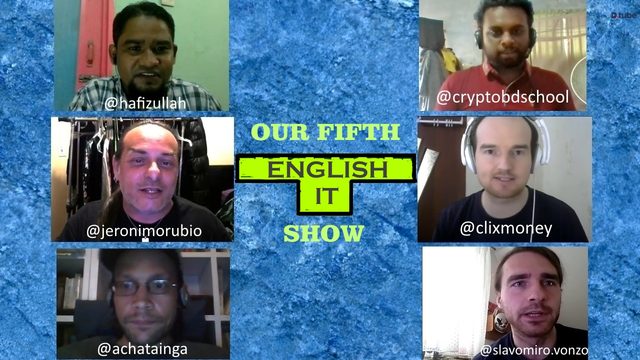 ---
I always used all the earning of this account to power up the account. I never powered down or sent any amount of steem to anyone. I'm delegating all my steem power to this accout and not upvoting myslef.
DCooperation is a community created to make steemians collaborate. My vision is to work together on one account, create content for it and to make it grow and to profit from its upvotes. We can really do a lot. We can keep creating collaborative videos. We can send any kind of videos and upload them to the account. We can even send posts or pictures or any type of content to empower the account. I think we can even participate in contests and make interesting entries for people who are running those contests.
I think I will never power down from this account and it will be wrong from me if I do so. I think I will keep working on this awesome project and I'm still hoping that some powerful people will support us to grow even faster.
I realized recently that not only delegation needed, but more people who will be excited about the idea and who will contribute for our account. We need also people who will promote it. We need a lot of support. Now only delegators are upvoted, because we still don't have people sending us videos and content. But in the future the situation will change, and those who will help me build this account, will be rewarded for sure.
I don't usually ask for upvotes or resteem, but I'm asking you now, because I use all the earning to power up the account and to make people exicited about this idea. You all know that the better steem power someone has, the most he can do with it. Help us to grow please.
Thanks a lot for all our delegators, supporters and who who still believe in the idea. ☺
---
---
---
You are always welcome to join our community @dcooperation. ☺
---
---
---
Here is the link to our discord server : https://discord.gg/UMAMYkP
If you want to delegate to us, you can do it here : https://steembottracker.com/delegation.html
Subscribe to my youtube channel here