DCLICK: Introducing the Advertise feature
Last week, the Advertise feature has opened. you can run your new ads and see the results easily. In addition, when you run an ad, you will receive dclick tokens as much as you paid, and you will get paid back your advertising costs by getting a vote. Now, Let's talk about the system
How to use?
Access https://www.dclick.io/advertise.

If you have an ad while it's already progressing, you will see the dash board about your ad. You can check the information about the number of clicks on your ad, cost per price and budget, etc.


Press the Start button for starting a new ad.


Enter the ad information which you want to proceed. If the URL is a steemit post, the title and content will be entered automatically.


Write down the budget and press the Start button to send the money through SteemConnect.


The transfer is completed. The process is working automatically in the background. Please wait for a moment.

Your payment is completed and you will receive dclick tokens as much as you paid. Later on, a token will be paid when the ad ends. Your ad information is now in RUNNING status. If you like, you can add more budget.

More Information
You will receive dclick tokens as much as you pay for the advertisement.

CPC does not exceed 0.1 per day. No matter how many clicks you get, the budget of a specific date does not increase.

If you run an inappropriate ad, we may suspend your ad immediately.
Future Plan
Currently, we are trying to make the best and easiest platforms for you to make greater amount of results
We are fully focusing on how to provide newest advertising systems on successful ad networks (such as Facebook, Twitter, Instagram, Reddit, etc.)
We are deeply grateful for your feedbacks and interests also we would like to know your thoughts and more suggestions.
If you have any questions please let us know, we are looking forward to hear from you.
Thank you.
---
Sponsored ( Powered by dclick )
Hello, Steemians. Let us introduce you a new Steem B...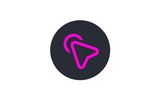 This posting was written via
dclick the Ads platform based on Steem Blockchain.