Probability theory
Today, I saw some peoples talking about probability.
For example @aellly @julian2013 @dailyke20 @softmetal等人
What is the probability?
my answer is as followed,
As far as "mathematics" is concerned, it is a "probability."
As far as "theology" is concerned, it is a "miracle."
As far as "my live" is concerned, it is a "random".
such as
Lotto lottery has a total of 49 yards, chose 6 yards , guess the same yards need 3 numbers.
Calculated with the logic of "mathematics", the probability is 1/61,
Buy 61 bets would win 1 bet.
You ask friends,
Some people will say that it is very difficult,
I buy 100 bets every month.
Up to win 2 in bets.
Some people also said that I bought 20 bets yesterday and I win 3 bets .
He happened in our lives,
May appear right away,
It may take a long time to appear.
So in life,
We regard him as random,
Chatting casually about them,
The person who thinks the winner is good luck,
Those who have not won are lack lucky.
As far as "theology" is concerned,
This is a "miracle."
Because 70% of people,
Before buying,
They will visit the gods first.
Some people are met the gods at dreamed,
according the god's mean to buy ,
Win the grand prize,
The winner believes that this is not related to probability.
It also is not "luck" ,
This is a "miracle of God" ,
It is his usual sincere worship of the gods,
The blessing that the god gave him.
The above answer is my personal opinion.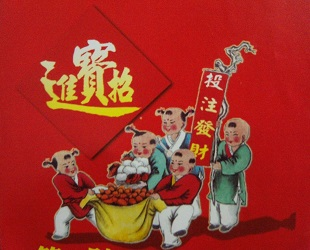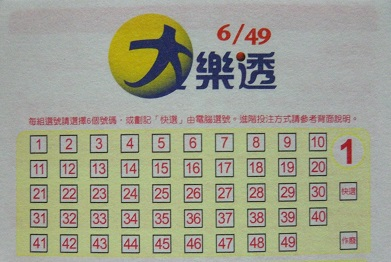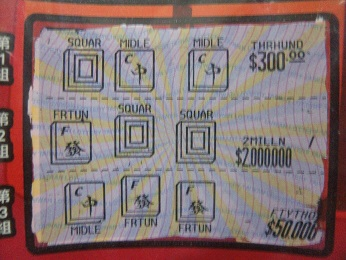 概率論
今天,看到不少人在談論概率,
比如 @aellly @julian2013 @dailyke20 @softmetal等人
概率是什麼?
我的回答如下,
就"數學"而言,他是個"機率".
就"神學"而言,他是個"神跡".
就"生活"而言,他是個"隨機".
比如
樂透彩共有49碼,選6碼,中3碼的概率的多少?
用"數學"的邏輯來計算, 概率是1/61,
買61張會中1張.
你問朋友們,
有人會說,很難中的,我每個月都買100張,
最多中2張.
也有人說,我昨天買了20張,就中了3張,
他就發生在我們的生活之中,
可能馬上就出現了,
也可能很久才出現,
所以在生活之中,
我們把他視作隨機,
隨意的聊著,
認為中獎的人是好運,
沒中獎的人是運氣不好.
就"神學"而言,
這是個"神跡".
因為70%的人,
在購買之前,
會先去拜訪神明,
有的人被神明來託夢,
按照神明所說的去買,
中了大獎,
中獎者認為這和概率是不相關的,
也不是運氣,
這是神跡,
是他平常很虔誠的敬拜神明,
神明給他的福報.
以上的回答, 是我個人的見解.