I am your shawl
@mariannewest has an activity "5 Minute Freewrite",
day 809, the prompt "shawl" ...
Welcome everyone to participate in this activity.
Thanks to @mariannewest for hosting this event.
and sponsorer @team-ccc.
I am your shawl
Care for you
Guard you
I am your dependant
It's cold, I will to help you for warm up
Here comes the wind, I will help you to block wind
Bad guys appear, I help you to teach hit him
Here comes the bullet, I'll help you block
You hate any people , me would cover you up
I am your shawl
This is an Invitation to join #ccc for Guaranteed 👍 Daily Income 💵 and Payout 💸 for Newbies (2.0) 🐟 🐜 🐛 in #ccc 👣 and Follow 👣 the Honor Code 🏅-the Creed (Conditions and Limits Inside)
with
the latest update <<< please click to read.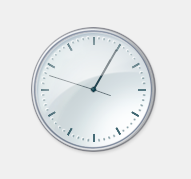 我是你的披肩
@mariannewest的活動為" 5分鐘免費寫",
809天,提示"披肩" ...
歡迎大家參加這項活動。
感謝 @mariannewest主持此活動。
和讚助者 @team-ccc。
我是妳的披肩
呵護著妳
守護著妳
我是妳的依靠
天氣冷了,我幫你取暖
風來了,我幫你擋風
壞人出現了,我幫你教訓他
子彈來了,我幫你擋
討厭的人來了,我幫妳遮掩
我就是妳的守護之披肩
加入#ccc的邀请 Guaranteed 👍 Daily Income 💵 and Payout 💸 for Newbies (2.0) 🐟 🐜 🐛 in #ccc 👣 and Follow 👣 the Honor Code 🏅 - the Creed (Conditions and Limits Inside)
和
the latest update <<< 点击这里阅读。