So it is no longer new that i like to put most of my life online. From what I eat to my relationships bla bla bla. Did i just say 'my'? Yeah guess i just did cos its mine. You should understand what i mean.
One day like that i just took a picture and uploaded on my whatsapp status with the caption "Don't be deceived anybody can ......."
I guess it was a picture of something I was eating. The reason for the caption as it implies " don't be deceived" is that many people hide under the fact that I post those stuffs online and pretend as if they eat at all, which is not so. The fact that i choose to upload it online does not make me rich or make me the nigga that is always catching all the fun.
Like I said, don't be deceived we all have fun, most people just decide not to post it online.
Enough story
The Challenge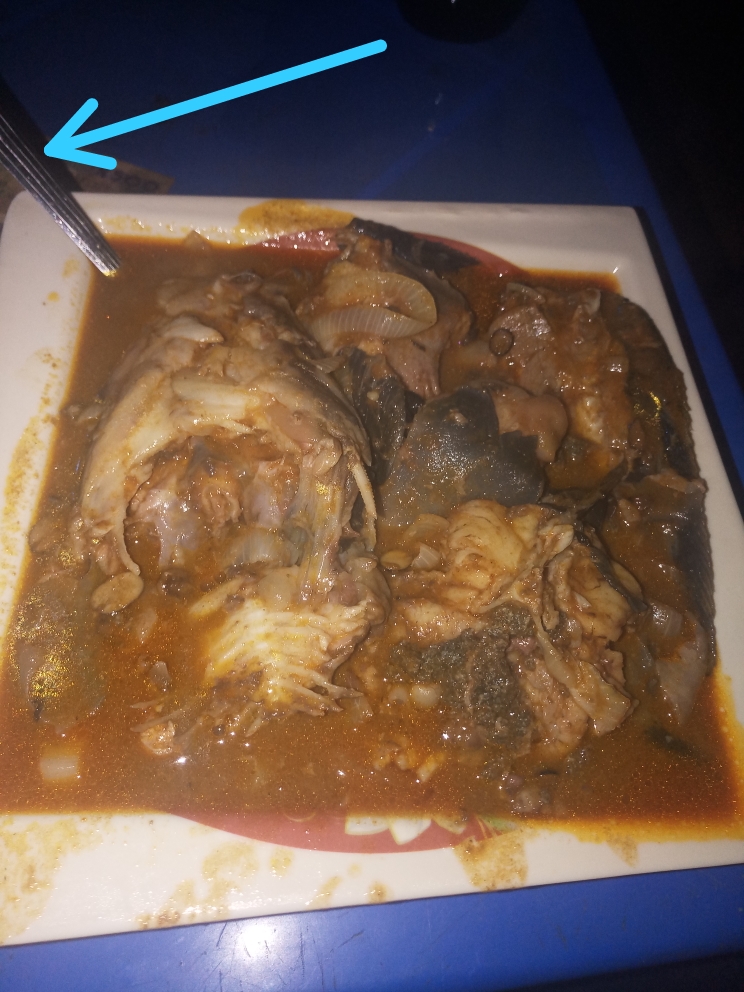 Don't Be Deceived, Anybody Can Have A Spoon In A Plate
I nominate @vheobong, @gee1, @amec, @gwenflorida, @Illuminatus to take up this challenge.
So the caption has gone viral on whatsapp and lit. People like @kodeblacc @fistegamos, @gee1, @sirsticks @gprince, @gallantmayor, @the.chiomz, @prechi, @gwenflorida etc have join in using the caption so @vheobong suggested we bring that shii to steemit.
So this is how it going to be. The challenge will run for seven days. You post a picture each day and use the dont be deceived caption, anyone or anybody can....... Your choice though but the idea is to draw people's attention away from that particular thing you are showing in the picture.
Post a picture each for seven days

Use dbd as tag

Post anything you like, food, drink, gadgets etc

Have fun

Have fun

Nominate 5 people each day.
Note that there is no guaranteed curation, it is just for fun.