My Application As A Spanish Language Translator (Da Vinci & Utopian)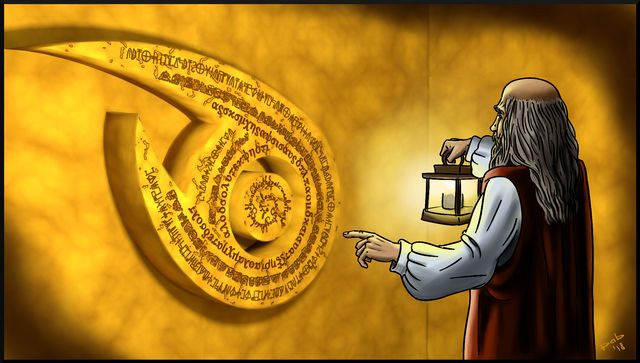 Greetings, DaVinci Team 
My name is Miguel, a 23 years old Venezuelan currently studying Computer Engineering at a local University. I occupy my time working on the Internet and studying a lot of Blockchain stuff I plan to master in a few months. 
I want to be part of DaVinci's translation group because I consider my knowledge of English is advanced enough to make proper translations, I can work perfectly well on a team, and the fact I'm a junior programmer lets me also understand the context of what I'm translating (when the docs are too technical) so I  believe I can be valuable for the team.
About my native language (Spanish), I have 23 years of experience which I believe it's enough to properly communicate and translate whatever I want. About English, I received a diploma in 2011 for approving a 10 books grammar course (2,5 months duration, each book) from the University of Carabobo and I've been teaching myself since then.
I began translating for Utopian 4 months ago and I've translated more than 45.000 words between both platforms: GitHub and Crowdin.
I hope this information is enough for you to "build my profile", if you want to know more, I'm on Discord as michaelizer#2321.

Saludos, Equipo DaVinci
Mi nombre es Miguel, un Venezolano de 23 años de edad actualmente estudiando Ingeniería en Computación en una Universidad local. Ocupo mi tiempo trabajando en la Internet y estudiando muchas cosas acerca de la Blockchain que planeo dominar en unos meses.
Quier ser parte del grupo de traducciones DaVinci porque considero que mi conocimiento del Inglés es lo suficientemente avanzado como para hacer traducciones apropiadas, puedo trabajar perfectamente en equipo, y el hecho de que soy programador junior me permite también entender el contexto de lo que estoy traduciendo (cuando los documentos son demasiado técnicos) por lo que creo que puedo añadir valor al equipo.
Acerca de mi lenguaje nativo (Español), tengo 23 años de experiencia lo cual creo es suficiente para comunicarme y traducir lo que sea, apropiadamente. Acerca del Inglés, recibí un diploma en 2011 por completar un curso de gramática de 10 libros (2,5 meses de duración, cada libro) de la Universidad de Carabobo y me he estado enseñando a mi mismo desde entonces.
Empecé traduciendo para Utopian hace 4 meses y he traducido más de 45.000 palabras entre ambas plataformas: GitHub y Crowdin.
Espero que esta información sea suficiente para que "construyan mi perfil", si quieren saber más, estoy en Discord como michaelizer#2321.
---
Here's my work (the last part of every project I've worked on, you can find links for the rest of the documents translated of the same project, inside):
---
Thanks for reading, best regards!