Dash is struggling to break above the resistance level at $450. It had a highest price point of $1500. So, $450 is like 1/3rd of the highest level.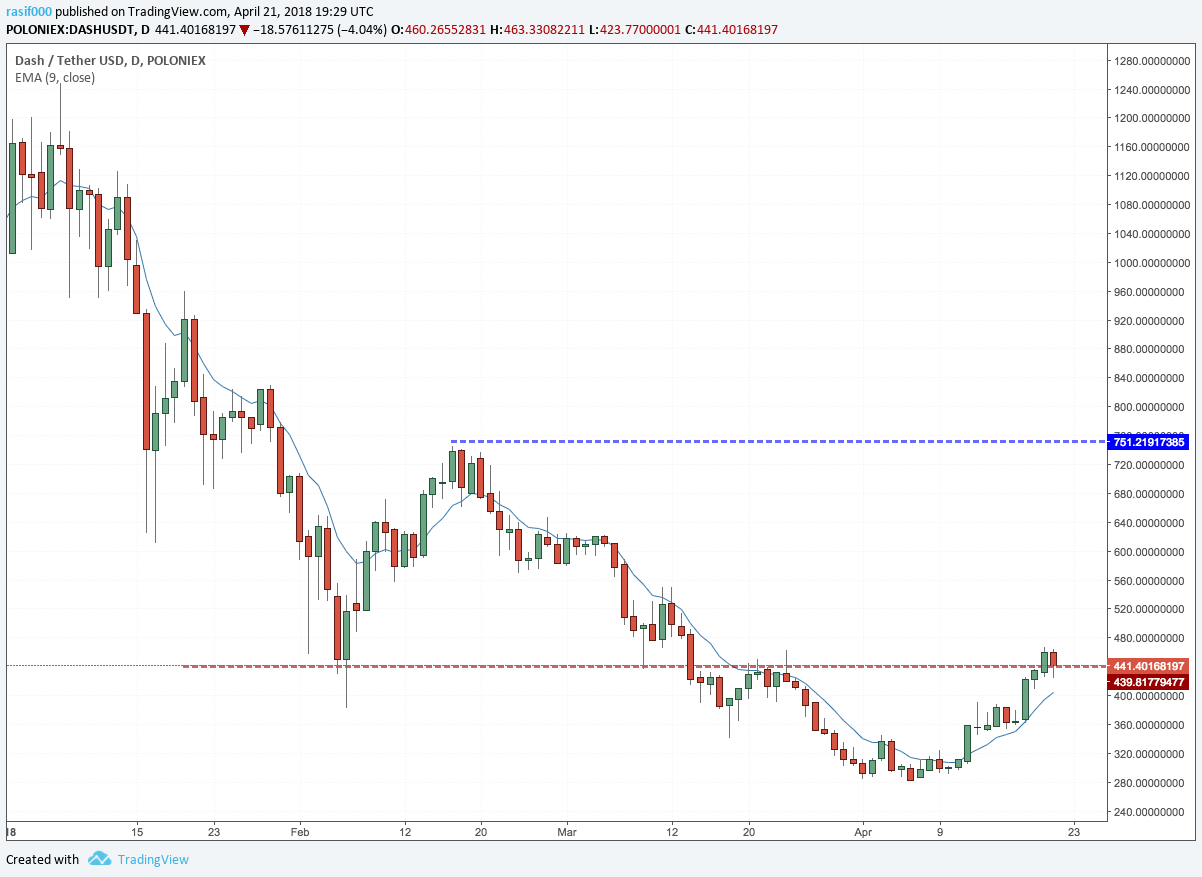 Let's compare it with the price of Ethereum. ETH has already recovered a lot and currently price of ETH is $610 but Dash has not yet broken above $450 level. Few months ago the price of Dash was higher than the price of ETH.
We might see some upward thrust. And if you see the chart above, then you can see there's another resistance at $750 area. So, let's see if it breaks above $450 zone.
Keep following my blog for further updates about Dash & all other cryptocurrencies. :)
Don't Forget to UPVOTE if this post helps you :)