Dash has finally able to broke a potential resistance level at $450 and touched $500 today.
On my previous blog post dash was struggling to break above the $450 level and now it finally was able to break it.
Let's take a look at the chart of Ethereum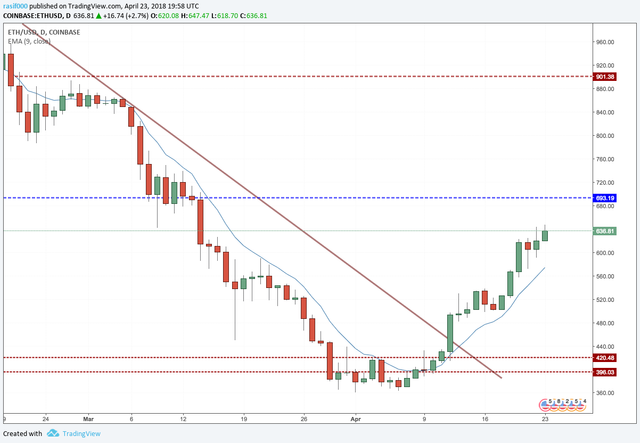 Ethereum managed to get another bullish day and price currently staying at $636. I'm looking at a $700 level for ethereum and you can see my previous article on ethereum why I think so.
If you like my articles then keep following and upvote my posts! That's really appreciable :)