Quest post week thirty two: Ogers (part six)
the colonists ses there archenemy in striking distance. maxwell and blaze @cyber.explorer is all charging him.@stever82 is flanking him. he going down.@cyber.explorer and his Chief of Security are retreating behind the nettles wall. the wall starts to crumble. the moment they are in safety behind it.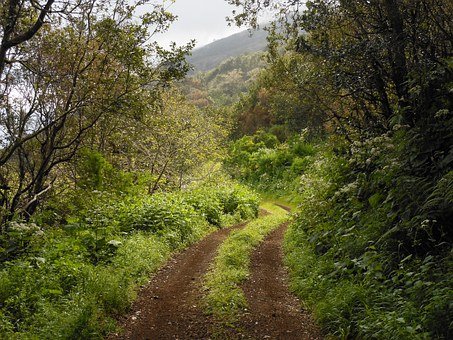 @methus , @hhayweaver and gob is attacking the chief ogre but this big oger sems hard to hit, the tree of them had no real effect on him. the chief ogre is screaming at them they think he is saying something of dinner plans.. @happyme ses the two remanding wolfs and dropping one of them them last wolf is attacking @hhayweaver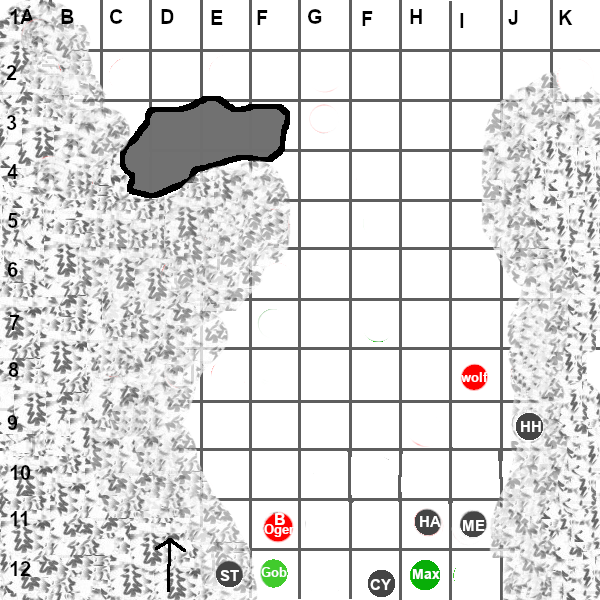 the chef oger ses red this pack of "goblins" hes ses gob and start sprinting this..f...is going got get it if its the last thing a do. hes staff hits gob..his armor is broken. one more time just after he had his armor potion.
you all are in combat no snike attack
Darkland wiki
https://steemit.com/rpg/@darklands/how-to-do-darkland-tutorial-wiki-regions-and-quest-rules-update-1-0#comments
Overview over all Colones and Quest Rules.
https://docs.google.com/spreadsheets/d/1yVIjhPnBVNHxymHEYQU-8-VolVaiTn8Us9iJWmcHaqU/edit?usp=sharing
●▬▬▬▬▬▬▬▬▬▬▬▬▬▬▬▬▬▬▬▬▬▬▬▬▬▬▬▬▬●
@cyber.explorer (ale,sausage,wolf pelt,wolf tooth amulet, 10 (the dam added to the weapons)
weapons (+5 two-handed iron hammer /w gem 8 dam)
4 hit points (17 of 28 Armor)(wounded)
1 healing potion
player

"Chief of Security" Maxwell (ale,amulet) 8 to hit. with Blaze w/spiked collar(+2 dam)
weapons (+5 one-handed iron hammer w/gem 5dam)
4 hit points (14 of 20 armor)/gob gave you his Greater Healing potion it restored you to full health)
1 healing potion
player

●▬▬▬▬▬▬▬▬▬▬▬▬▬▬▬▬▬▬▬▬▬▬▬▬▬▬▬▬▬●
@happyme (ale,ring, Moose sausage, Eye of accuracy) 8 (dam and range hit added to weapons)
weapons (+7 bow gem 7 dam)(+5 iron sword gem 7 dam)
4 hit points (30 of 30 armor)
0 Greater Healing potion (given to @methus)
player

●▬▬▬▬▬▬▬▬▬▬▬▬▬▬▬▬▬▬▬▬▬▬▬▬▬▬▬▬▬●
@stever82 (boar fangs amulet,+1 dam bear cub) 7
weapons (+5 bow 3 dam)(+5 iron sword/ gem 4 dam)
4 hit points (10 of 15 armor)(wounded)
2 health potions
player

●▬▬▬▬▬▬▬▬▬▬▬▬▬▬▬▬▬▬▬▬▬▬▬▬▬▬▬▬▬●
@hhayweaver (Ring,bear amulet) 8 (ranger helmet has added it to the bow)
weapons (+5 Bow 4 Dam)(+5 Sword 2 dam)
4 hit points (8 of 11 armor)(wounded)
player

●▬▬▬▬▬▬▬▬▬▬▬▬▬▬▬▬▬▬▬▬▬▬▬▬▬▬▬▬▬●
@methus (ring,amulet) 7 (wizard armor + added to the staff)
weapons(+9 dark staff 2 melee damage and +2 spell dam)(+4 armor iron Shield)
4 of 4 hit points (18 of 18 armor) drank a Greater Healing potion from @happyme
2 healing potions
Player

Spells: Dark Missile, Dark Heal, Fireball
●▬▬▬▬▬▬▬▬▬▬▬▬▬▬▬▬▬▬▬▬▬▬▬▬▬▬▬▬▬●
Gob (cape of knowledge.amulet) 8
weapons (+9 dark staff 2 melee damage and +2 spell dam)
4 of 4 hit points (0 of 15 armor) (wounded)
1 Armor potions (-1 used)
berserk, Netties wall , dark heal , Dark Missile
Player


●▬▬▬▬▬▬▬▬▬▬▬▬▬▬▬▬▬▬▬▬▬▬▬▬▬▬▬▬▬●
summon wolf 7 (+2 charge attack distance)
weapons (+5 teeth 3 dam)
6 hit points
player

chief ogre (+2 dam added to the wepond barbarian ale) 7 (Cleric)
weapons (+7 Cleric staff gem 8 dam)
20 hit points (16 of 25 armor) (wounded)
1 Greater Healing potion
spells: heal,summon wolf 1 of 3, rock shield, bless
player