GEON ( Get Real World Rewards Pokemon Go Style )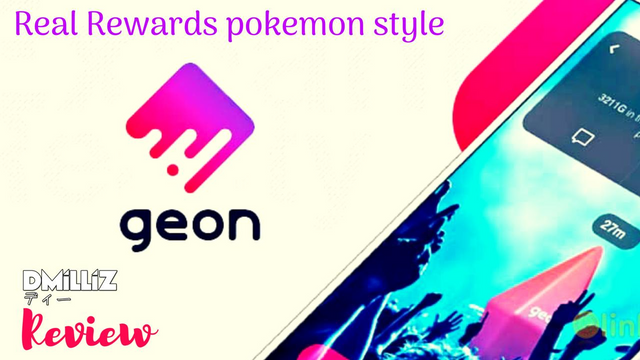 Man oh man do I love hopping over to State of The DApps and checking out the featured section. Today I found a Pokemon Go style DApp that rewards users for visiting various establishments/locations BUT no Pikachu here. With GEON you will be earning valuable, trade-able Tokens. And get this, stores or individuals can set Geon tokens in various locations to reward others. The most interesting feature to me however, is the ability for stores to not only offer GEON tokens, but to offer discounts, in the form of links and codes they have created and placing them in various locations for consumers, and they can do this for free.
Watch their product intro video here.
Today I will be doing a review on GEON. Though I have only been using it for a couple hours, it is very easy to get familiar with, kudos to the dev team.
Lets dive into the various features.
First things first, to find this DApp just go on the App store or Google Play. After that you will need to sign up using your phone number for verification and add your email. Such an easy process. Once you do that, you will see the following menus/interfaces I gracefully snapped below.
---
Menus

Map & Shop Menu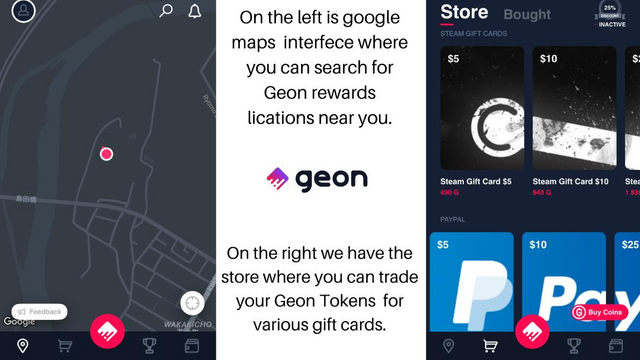 ---
The google maps made it easy for me to find various Geons in my location but they were all made by the GEON team. I couldn't find any shops near me that were offering any GEON, discounts or rewards. So I guess that is why the team decided to place GEONS everywhere ( Even in the Japanese countryside). On the right is the store where you can trade your GEON tokens for PayPal Gifts, Steam Gifts & random game keys , Crypto Vouchers, Netflix vouchers, hotel rooms and a discount at Bart's Barber shop. I personally like the Paypal Gift cards.
---
Ranking & Wallet Menu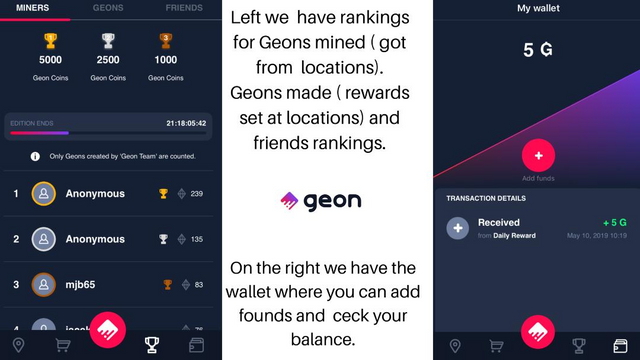 ---
The App seems to have a decent amount of people collecting/mining Geons and the rankings do give it a gamified feel. Individuals globally were also setting GEONS at various locations, I mainly saw cafes which is great. It is a pitty that most were 8,000 +KMs away. The wallet on the left above was very sleek, I got 5 Geons ( 5 G) just for playing some random game that popped up. Boy do blockchain projects love games.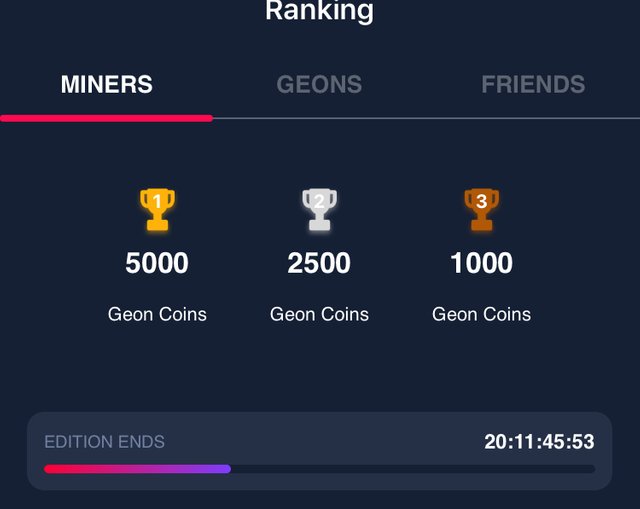 The DApp also has competitions with prizes in GEONS for the top miners. So it really has a game like feel to it. Also, the gift cards are sold out at times, another game type aspect to get the vouchers quick and keep on checking on the DApp . They really know how to keep them coming back.
---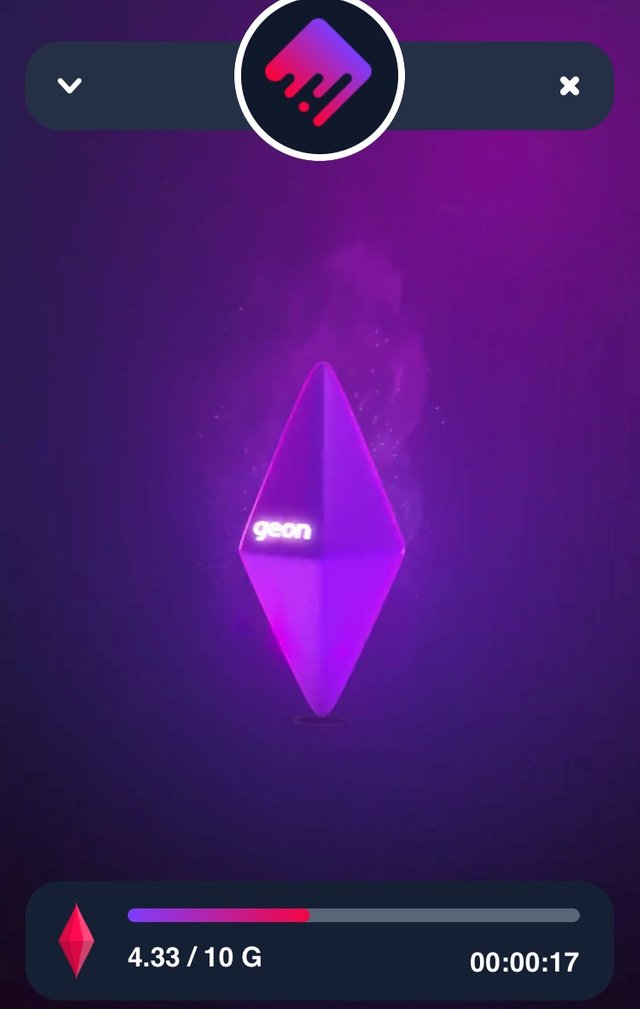 Above is a pic of when I went to go mine some GEON that was near my location. ( Not set by an establishment but the GEON team). The good thing is I didn't have to be exactly at the location but near by. The graphics when it's mining is pretty neat.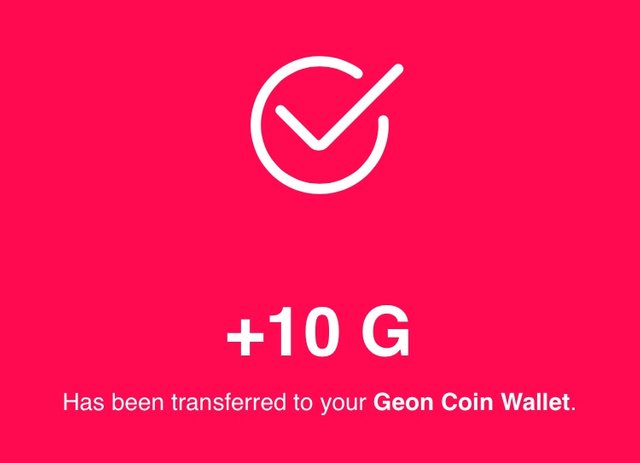 Successfully Mined Some GEONS.
GEON is an Ethereum based ERC20 Token.
Conclusion
Geon is very interesting, it is something I have thought about the minute I saw Pokemon Go and how it was leading people to various locations but not giving them any real value. I never did play that game. But I will definitely be taking a few strolls with this. The user interface is slick and works really well. I also love the fact that instead of sending your funds to an exchange and then turning it into fiat, you can spend it directly in the App to purchase various gift cards. Very smart move.
For businesses, I see a world of possibilities to get consumers to visit various locations, post it up on social media and create real buzz around a product or service. The fact that businesses can offer their own discount link or coupon within the app is very smart as it doesn't force them to buy GEON tokens, but gets them using the App and adding value to consumers while building the brand for GEON and that of the Businesses. What I'd like to see though is more gift options and adoption by stores, that will come in time. They really need to partner up and build this brand quick before Pokemon does a reverse copy. Remember Pokemon is already on millions of phones.
I give the GEON Network 4.5 out of 5 stars.

Be sure to check out the GEON website for more information, it is definitely something worth looking into.
What do you think about GEON?
---
---