Hello Readers,
Are you looking for a platform to stream live videos?
A platform to voice your opinions?
Here is one for you.
LIVEPEER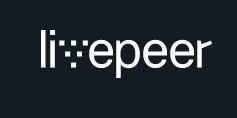 ---
What is Livepeer?
Livepeer is an open source platform for live video broadcasting. The basic idea behind Livepeer is to give participants the control and let them voice their opinion freely. Their core values are -> Decentralised - Incentivised - Empowering.
Livepeer is live status with GPL v3.0 licensing and the idea was launched in May, 2017 so its been two years of its successful run. It has monthly active user count of approximately 6k and transaction count of 11k per month, so you can estimate the potential the platform holds by its userbase and transaction base. The blockchain on which Livepeer is developed is Ethereum. The Livepeer idea helps you empower and make your contribution into world Economy and helps you get your truth out to the world.
---
How LivePeer works
Broadcaster sends a video on Livepeer network. After that all the functions are taken care of by the platform. Livepeer network transcodes the video of broadcaster into all required formats and bitrates, then finally distributes the videos to the end users.
This is a high level idea representation of Livepeer below:

---
How to start using the Livepeer DApp?
You can visit their website here Livepeer
On launching the website link https://livepeer.org/?utm_source=StateOfTheDApps , you will see Livepeer's Home page which looks like this below:

You can use and be part of Livepeer in Multiple ways, lets talk about them all one by one.
Signup for Developer BETA
You can signup for their developer Beta mode by selecting below button which is placed on their home page

After clicking the Beta signup button, you will land on below page. Enter all your details and click submit, you will be good to go.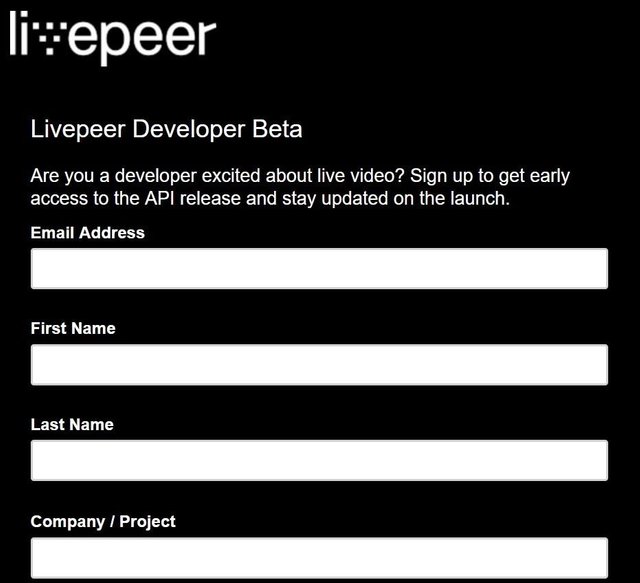 Become a Video Developer
You can become a Video developer at Livepeer Network and contribute. For this, all you have to do is go to below section on their homepage and click on 'View Developer Documentation'

After click on the documentation button, you will be routed to first read the papers with all guidelines and necessary information, then you can proceed by clicking on NEXT button in bottom of documentation page.

Become a Transcoder
If you are an infrastructure provider with excess capacity and you are looking to earn Livepeer tokens by running nodes on Peer to peer network, then you can opt this option as well. All you have to do is click on below Button, which will take you through transcoding guidelines of the platform which you can read and then Hit Next button at bottom of screen


Become a Contributor
If you are a developer and want to contribute by becoming part of Livepeer network, then all you have to do is click on below button at their home page which will take you through guidelines, terms and conditions, then you will be able to proceed by hitting Next button at bottom of documentation page.

---
LIVEPEER TOKEN - LPT
Livepeer has its own token which goes by Name - LIVEPEER TOKEN abbreviated as LPT. Their initial distribution of LPT completed in October 2018, and LPT are available on decentralised exchanges for purchase. If you want to explore and get the LPT token then all you have to do is click on below button available on their home page.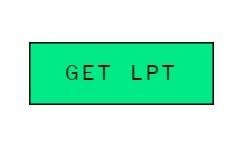 After clicking on GET LPT button, you will land on their token exchange website. You can trade for the token from the left bottom section of the exchange website.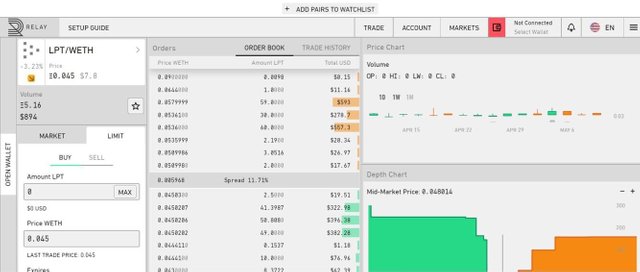 ---
Best features of Livepeer
Highly Scalable - Livepeer's Peer to peer function helps you scale to any level without any failure, it will optimize quality of encoding and performance of delivery.
Low cost - Livepeer network aims to reduce cost of transcoding by an degree of magnitude over crowd providers using incentive mechanisms.
Decentralised - The network is not controlled by any single company or person. All participants have the ability to shape Livepeer.

---
What can be improved?
Since we are here to do a genuine review of Livepeer, lets see what can be improved. Honestly, Livepeer is build on a solid idea and is functioning well too, but UI can be improved. UI can be more tech-savvy so that the platform can speak for itself just by its amazing UI.
Why you should choose Livepeer over other income generating social media platforms?
Livepeer is build on Ethereum blockchain which add on a reliability factor to Livepeer.
Their vision is perfectly outlined with all their documents - https://livepeer.org/?utm_source=StateOfTheDApps
They have monthly active user base of 6k with transaction base of 11k which is a proof of their solid foundation.
They are providing cost effectiveness with all control to its participants, so it actually lays the idea - People are the power.
---
Overall I am pretty impressed with the idea of livepeer. I would rate them 4.9 out of 5 and would recommend to check it out for sure.
Website Link: https://livepeer.org/?utm_source=StateOfTheDApps
You can read more here: https://www.stateofthedapps.com/dapps/livepeer
Also you can check out other awesome Dapps here: https://www.stateofthedapps.com/collections/featured