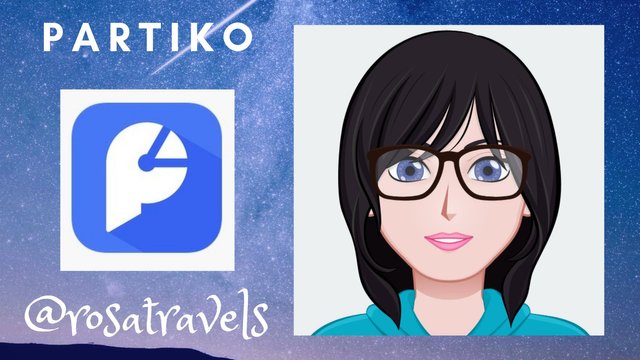 What is Partiko?
Partiko is a decentralized social app that allows you to directly monetize your content and earn cryptocurrency. Right now, users can earn Steem by creating content on the Steem blockchain.
1. Why I want to review the Partiko DApp?
I've been using the Partiko mobile app for a few months ever since its launch and am loving the efficiency use of the app.
Right now, there are 6000+ active users and the founder, Sida @crypto.talk, is continously expanding great features into the app.
Partiko's Strength - The 2nd most used Social DApp
When you look at the State of the DApps ranking, Partiko ranks as the 2nd most used DApp next to Steem. This is truly incredible as Partiko app only came into existence with its launch back in May, 2018.
The ranking is based on many factors such as the number of active users, transactions volume, developers activity, profile freshness and strength, CTR and also users recommendtion.
The following graph shows the amount of activities and transactions that take place with this app daily, weekly and monthly.

2. How To Get Started Using the Partiko App
A. Downlodad the App
B. Log in using Steem Connect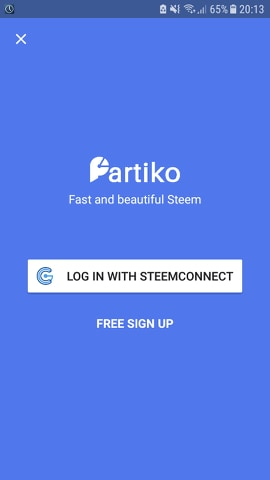 C. Start Collecting Partiko Points on your Dashboard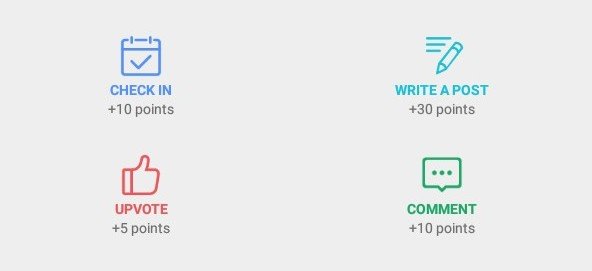 Earn 10 Points by checking in everyday
Earn 5 points by upvoting
Earn 30 points by writing a post
Earn 10 points by writing comments
3. Main Components of the Partiko App
Partiko is a simple and user-friendly UI Design that is adapted to mobile use.
Feed Tab
Private Messaging
Push Notification
Sliding Vote
Lightning fast scrolling
Comment & Reply
Editor to Create Post
Streamlined posting experience
Search Feature
Tag choosing
Referral Link
Discover Tab to find new posts
Bookmark Favorites
Trending Page
New Posts Page
Rising Posts Page
Chats
Multi photo mode
Lots of emoji 😀😁😎😃😍😅🤣😉
You can create fun and interesting posts.
💃🏃‍♀️👋✌❤💝💥🧤💎
4. What I like about the Partiko App
a. Lots of Benefits are Given to New Users
There is 0% cut of users earnings when they use the app to post
Partiko gives away 3000 free Partiko Points for downloading the app
Users can exchange their Partiko Points into Steem token
Newbies can Earn Steem Power by using Partiko
b. The New Referral link feature
Recently in the last month, Sida added this new feature: a referral link for all Partiko users.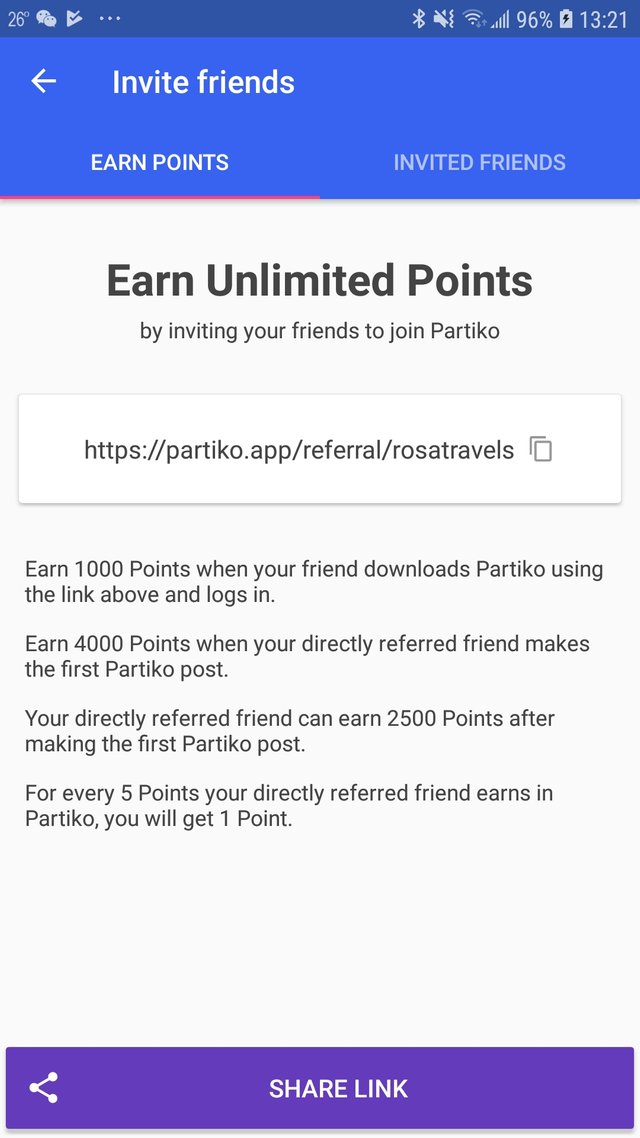 You can now earn extra Partiko Points when you invite friends. The referral link will have your steemit username there.
Mine is: https://partiko.app/referral/rosatravels
Yours will have your username there.
When new users download your Partiko app with your referral link, your rewards are great:
1000 Partiko Points
4000 Partiko Points when you directly tell your friend makes the first Partiko post
Your friend also earns 2500 Partiko Points
Every 5 Partiko points your friend earns, you earn 1 Partiko point
c. Partiko is an Engaging Community
Partiko team has created a very engaging community by bonding Partiko partners to work together to make the community inspiring. Everyday, there is something going on with the Partiko partners in promoting the app. Recently the Be A Mentor program started, mentors and newbies were fully engaged and helpful to each other.
5. How Partiko app can improve
Partiko and the team always welcome our suggestions to improve the app.
There are 2 things I have in mind that I need when I use the Partiko app:
Since I write a lot of reports, I need to show tables. Right now the tables don't show nicely on the app. I have mentioned this to Sida, so the team is in the process of fixing this.

I would also like to see a beneficiary tab on the Editor's page where we can give beneficiary percentages to any users from the rewards that we get on the post. With this feature, we can share more of our rewards with others easily.
Also, we are waiting eagerly for the desktop client to appear for Partiko. It is in the developing stage.
6. Comparing Partiko with other mobile apps
Presently there are 2 other mobile apps that are used on Steem: eSteem and Wherein.
Every mobile apps have their own unique shining features. I also use eSteem and Wherein.
Esteem mobile app has been longer on Steem, so definitely Esteem has a lot more variety of features than Partiko. While Wherein, being new, lacks in providing many features for users at the moment.
When it comes to providing features and components, Partiko is a go-between of Esteem and Wherein.
I love Partiko the most because of the man behind the Partiko app. Sida always over delivers. He is always thinking from the users side and wanting users to succeed in all fronts.
While Partiko has every right to take a 5% - 10% cut from users for using the app which is found in most platform interface, Partiko doesn't do that at all. It takes ZERO cut from users from the users' earning. Not only that, it ALWAYS give Partiko points as rewards for posting, using the app, replying and writing comments. With the other mobile apps, you may get rewards once in a while and not always guaranteed. With Partiko, you can count on Partiko to give you Partio points everytime you use the app. With Partiko points, users can exchange them to Steem token.
Conclusion - Star Rating
In all reviews, we conclude by giving a rating to the DApp.
For the Partiko App, I'd give it a 4.5/5.
For the founder, the man behind the Partiko app, he deserves 5/5!
---
Know this: The man behind Partiko wants you to succeed!
---
---
|| Follow @oracle-d.tasks for future tasks ||
---
Thank you for reading this post! If you like the post, please resteem and comment.
谢谢你的阅读!希望你喜欢。如果你喜欢我的分享, 请点赞并跟随我。
Posted using Partiko Android