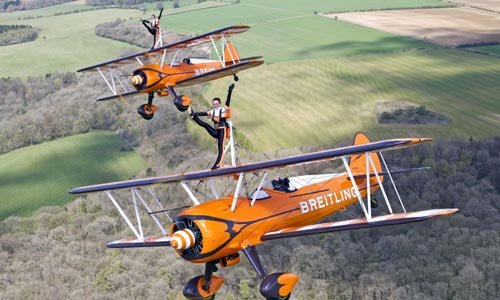 Hearing the news about sexy flight attendants dancing on the plane would have been too mainstream for us, but if you hear someone dancing on the wings of an airplane, it's definitely crazy isn't it?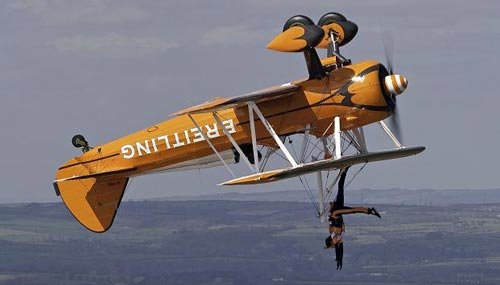 This is done by three beautiful daradevil named Sarah Tanner, Danielle Hughes and Stella Guilding. Above the altitude of thousands of feet from the surface of the ground with the speed of the aircraft flying 150 mph they danced while swerving their body.
Of course their dangerous acrobatics are carried out professionally with the training process and equipped with safety devices. But of course not everyone has the guts like them.