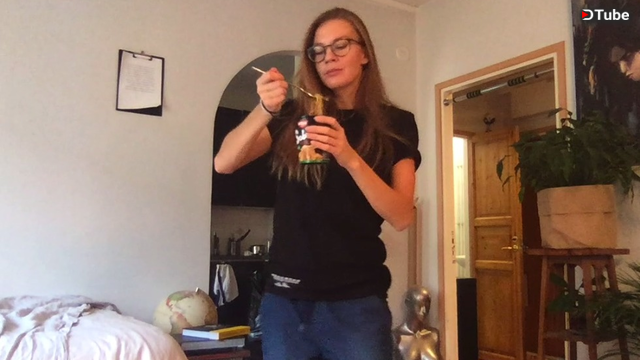 ---
Yep, you read that right. It's a video of me eating noodles and dancing. This is the most real, raw, unprocessed you have seen me, ever. And you have seen A LOT.
This was very impromptu, I was doing some housework and listening to music, decided to have a snack break and dance a little. I don't know why but I got an idea to shoot a funny little video on my laptop and be just "fuck it" and upload it here.
Let me know if you find this entertaining and if so, I'll do more! I had a lot of fun just being me!
Ps. I'm well aware I'm breaking all kinds of copyright laws with the music, so you know, sorry. I promise I'll be a good girl otherwise.
Pps. @beercake, are you jealous of my noodles!? :D
---
▶️ DTube
▶️ IPFS