Teddy showing us the finer points of how to sit on a sun lounger correctly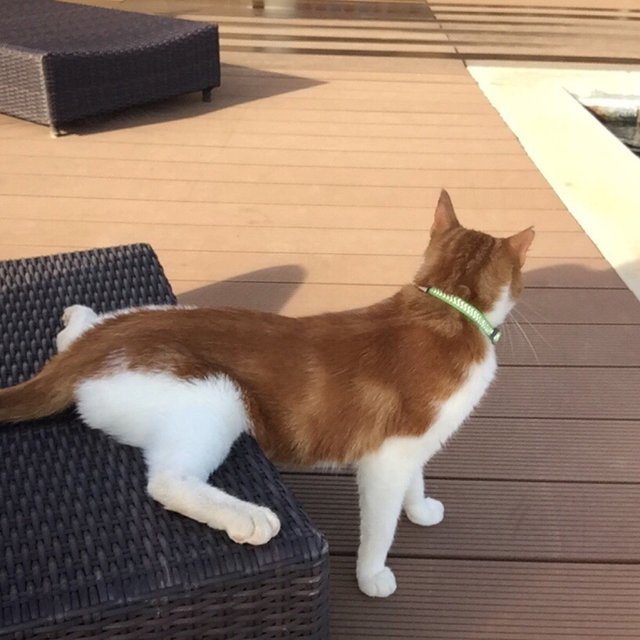 They both love drinking from the giant water bowl. But don't worry, I have done a swimming test with Teddy and should he ever fall in he is able to get himself out very quickly again. His upper body strength is insane.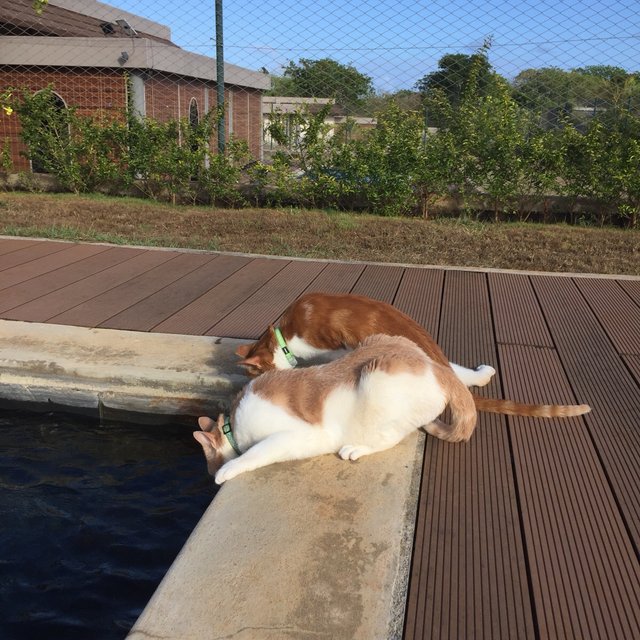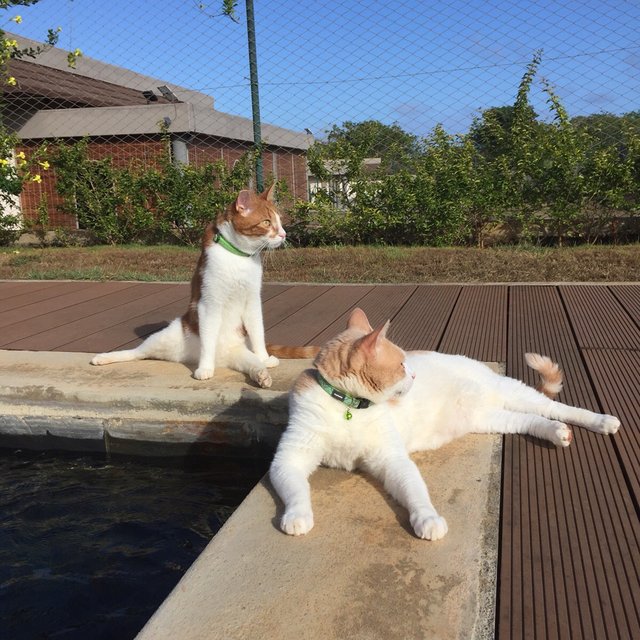 That being said their outside time is always supervised. Flash tends to sneak over to the neighbors and Teddy once made it out under the gate, I still don't know how.
---
---