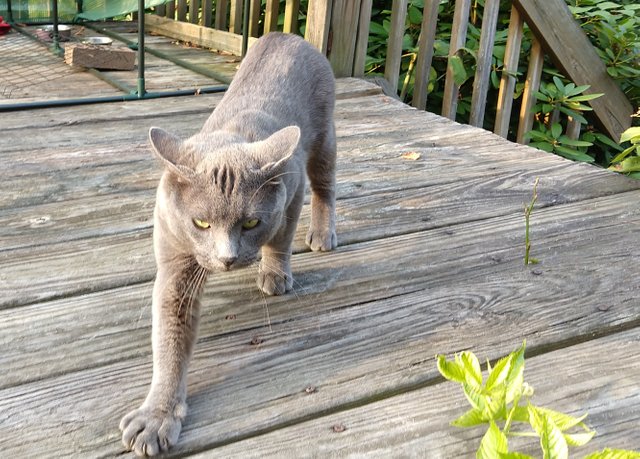 This is Fred. A stupid name, I know, but he has been hanging around my yard the past couple of months and at first I was afraid of him, so I didn't spend a whole lot of time thinking up a name. For this first picture I chose one that makes him look scary, like a pissed off panther on his way to set something right.
---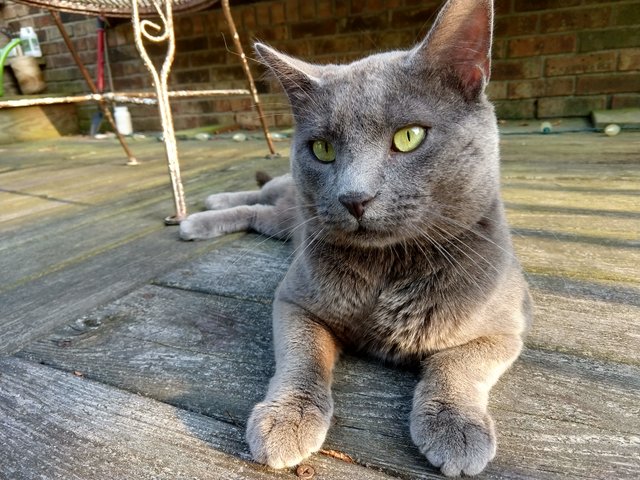 After many many sessions of throwing him a bit of food a good ten feet away from me which he would skittishly pick up, five feet away then two and finally right at my feet, he will now come quite close to me. So of course, I couldn't resist trying to pet him. At first the merest brush of my fingertip would set him to hissing. Very scary again!
Today he let me brush his back a few times before he started hissing. We're getting there.
---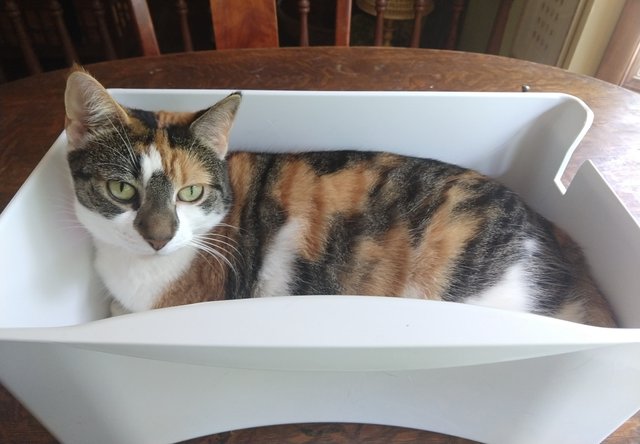 My main worry is for Patches, who has not gotten along very well with other cats. Here she is in her favorite spot, an unused ice cube container on my kitchen table.
When Patches first came to live with us we had an elderly cat named Esme. Esme had staked out her territory in the laundry room where her food and litter were, and she only left that room if I took her out myself which I did daily so she could get some exercise. She always went directly back to her territory. After Esme died, it took Patches a full year to enter the laundry room no matter what I did to try to entice her.
---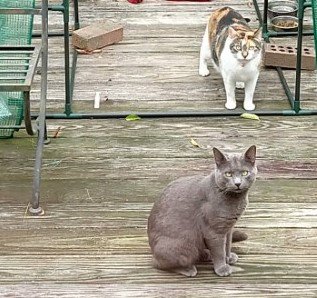 I tried to keep Patches an indoor cat, I really did, but we started having battles every single time I opened a door, going in or out, and I finally gave up. Patches and I are much better friends now that I let her go out. I worried that she would tangle with Fred, but they do seem to be friends of a sort.
So maybe I should get a couple of kittens.
(I need more pets to care for like I need a hole in the head. (apologies for the cliche @carolkean))
---