Durian Cheese Toast at Popo Canteen - Manage Your Expectations
I was enticed by the photo of the cheesey toast on their menu and I ordered one despite the price. I'm soooo not the kind to spend RM8.90 for a toast, but what the heck.... it's durian!!!!
So I went ahead and ordered one, and it arrived looking super appetizing.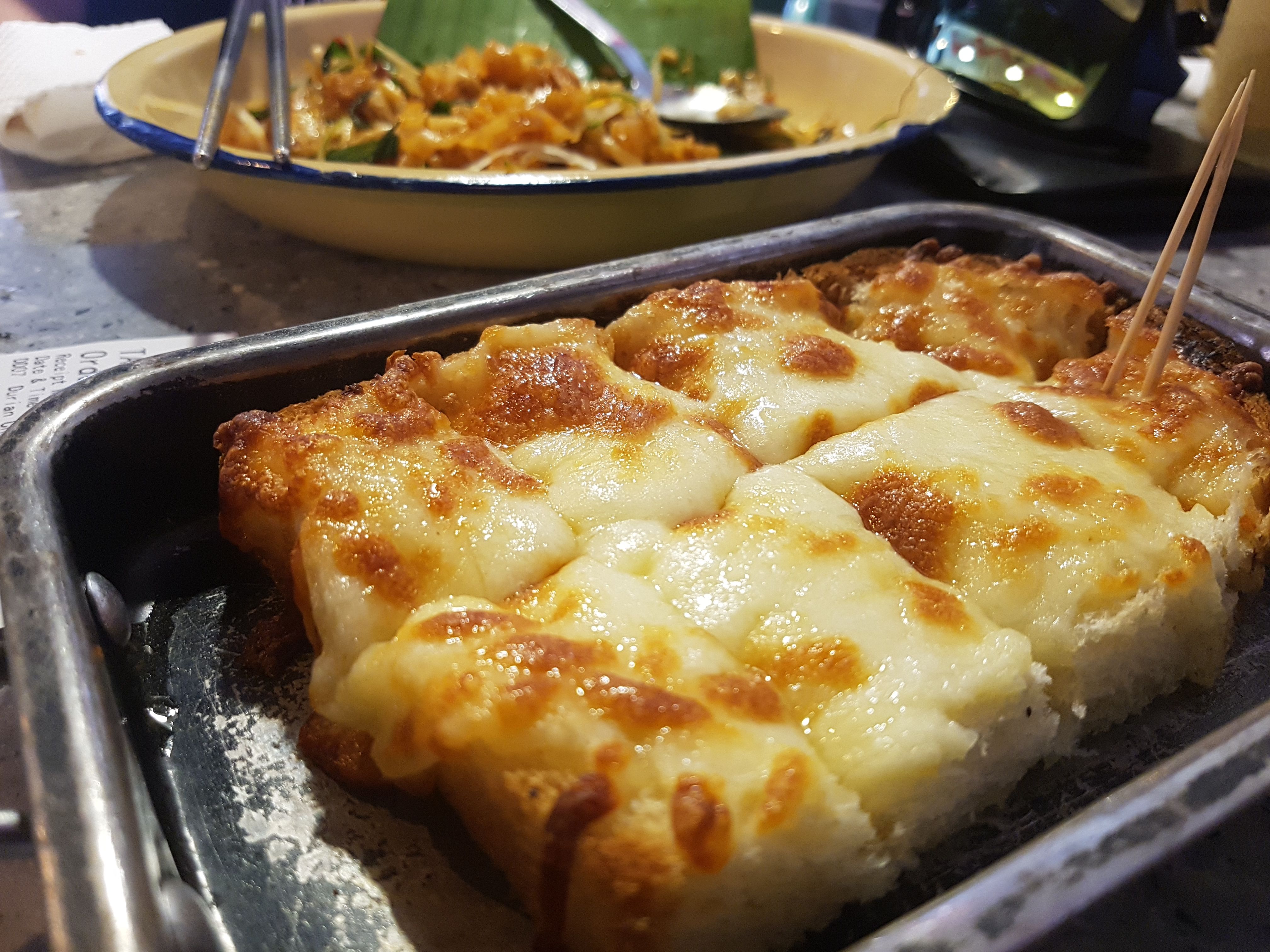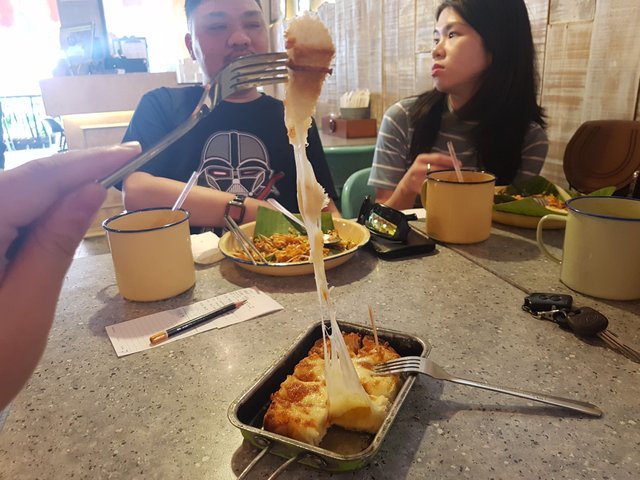 It really looks like it's worth the price. The cheese I think you tarik 1 meter also won't break. The disappointment came when I took my first bite... barely any durian taste.
So yeah, I guess the whole durian thing was a bit of a gimmick? If you ordered this, you're mostly paying the price for the cheese lah.... not the durian.
Cannot blame me for expecting more durian than cheese okay; both also yellow colour wat.