Daily food photography # Rujak
---
![image](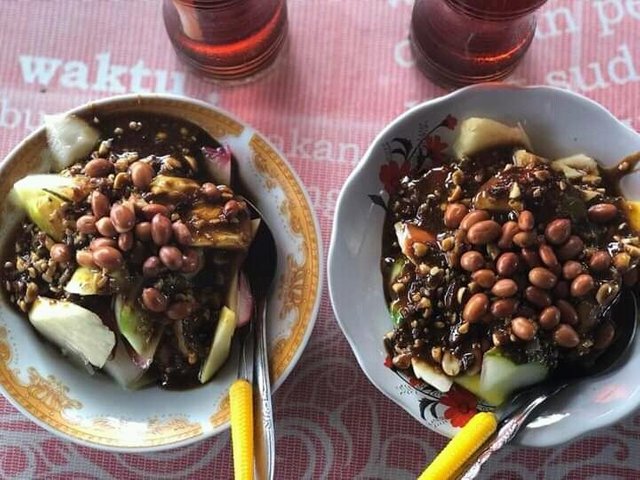 )
---
Morning steemians...
How are you every body...?
May Allah always give the good sustenance for us any where we are Amin . Today Meet me againt in talking daily food photography. On this opportunity my object today in talked dailyfood is **Rujak **.
Indeed,this is still Fairly early morning to eat the **Rujak **. But the name of the hearts desire, never know the time.
Thanks for reading my writing,,
Best regard me @mursidi84,,
**upvote follow and resteem me please @mursidi84,, **