Daily food photography # Mie Jamur
---
![image](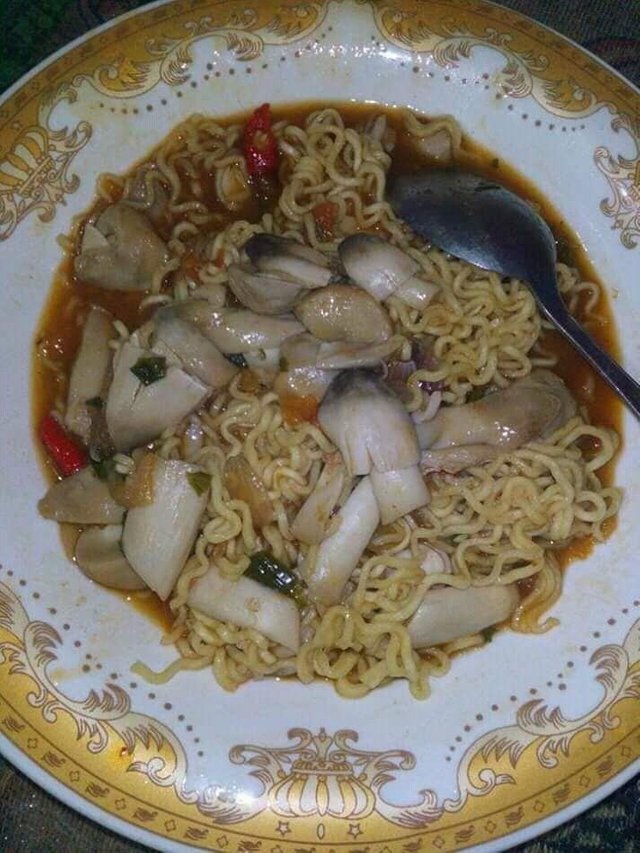 )
---
Hai steemit lover...
How are you today...???Hopefully we are always fine in Allah blessing amin.
Steemians are you having lunch...???
Lets Have lunch together with me. On this opportunity my object in talked daily food photography today is **Mie Jamur (noodle of mushroom) **.
It looks really Delicious isnt it...!
The fact is no less Delicious, making the tongue is not want to step to chew...
Very very Delicious Well done.
Thanks for visit my blog and May be useful it for all,,,
Best regard me @mursidi84
**upvote follow and resteem me please @mursidi84,, **