Daily food photography # Keripik Tempe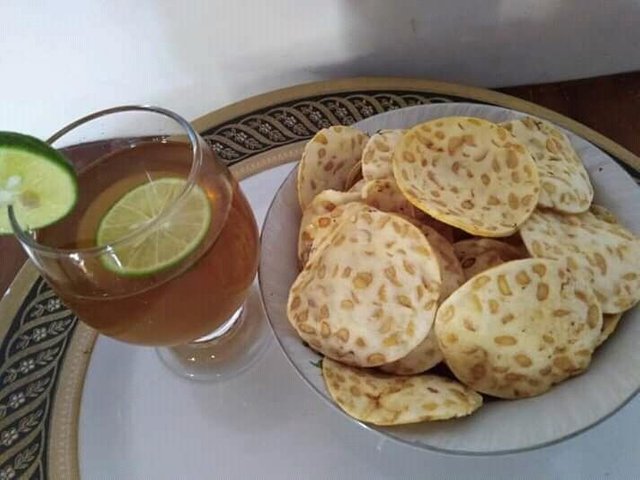 Dear steemians...
How are you every body... May Allah always give the good sustenance for us any where we are Amin.
Today Meet me againt in talking daily food photography. On this occasion my object in talked daily food is **Keripik Tempe (Tempe chips) **.
The simple snacks to eat together with friends when hang out time. And the importir ones its very very crunchy.
Are you believe...???
Lets try together with me...