SINIGANG NA ISDA (Pink Salmon Sour Soup)
Sinigang na Isda or sour soup is a Pinoy dish sour soup that is made of Pink salmon but usually we are mixing the fish Tilapia, with tamarind (or any other sour fruit ingredient like kamias, santol, or can also be kamatis "tomato" and etc.), siling labuyo, and vegetables such pechay. The fish can be any fish like bangus, dalagang bukid etc but this time we tried the Salmon.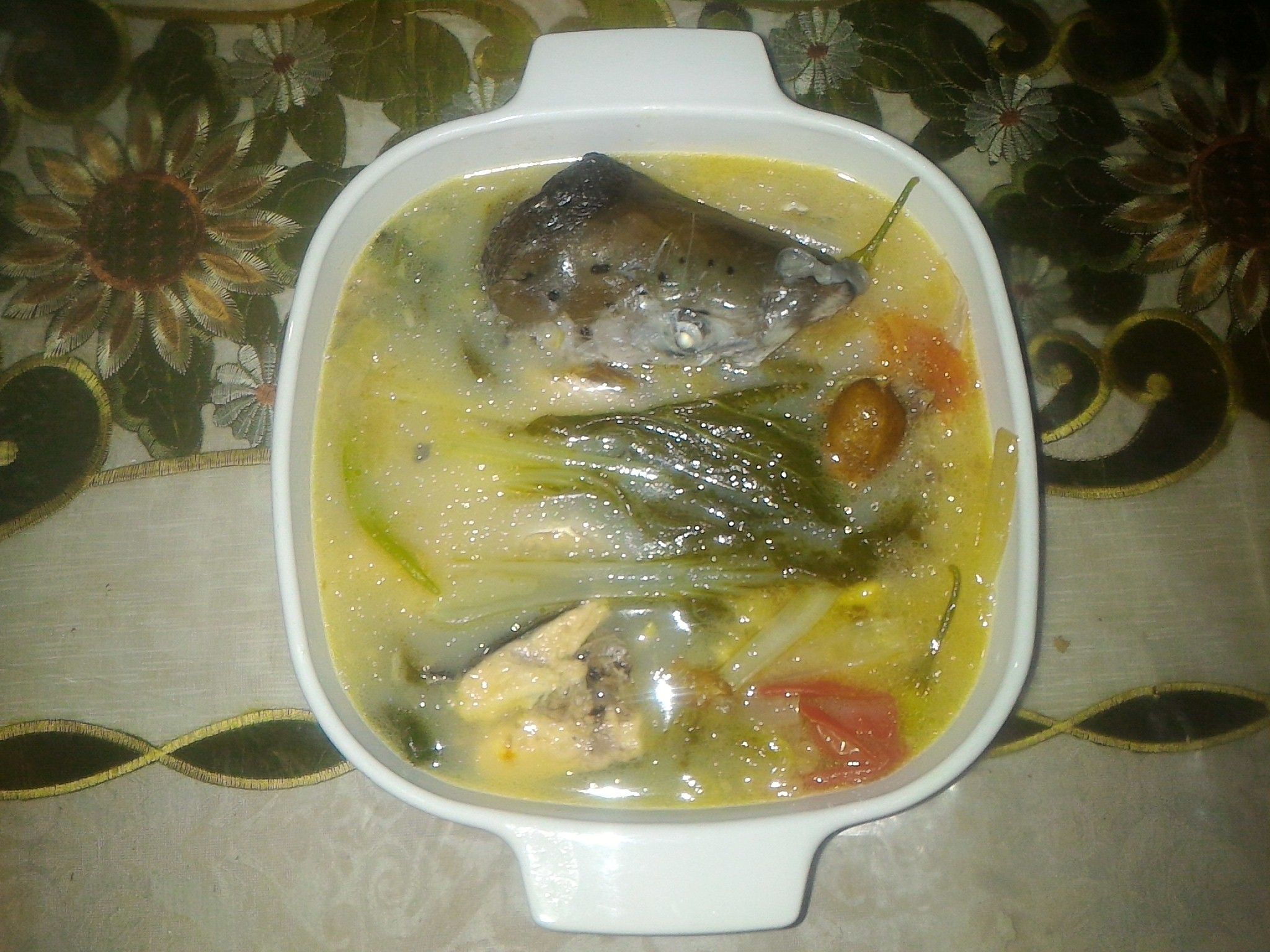 Sinigang na Salmon
---
Sinigang na Salmon ( Salmon Sour soup) recipe:
Ingredients:
2 kg of pink salmon, cleaned and sliced into 5 or 6 pieces (for family serving)
1/8 of Tamarind fruit, smashed
1 big size ripe tomato, sliced
3 heads pechay
1 tbsp.ginger, peeled and sliced
10 cups water for soup
1 medium size onion, sliced
tamarind soup base (sinigang mix)
2 pcs. jalapeno (siling pansigang)
salt and fish sauce to taste
How to cook Sinigang na Salmon ( Pink salmon sour soup):
Procedure and cooking instructions:
In a casserole, boil water with the Tamarind fruit. Then add onion, ginger and tomato. Simmer for 10-15 minutes. Mash the tomato on the side of the pot to release the sourness and color.
Pour in the Pink salmon and wait for 5 min
Then pour now the pechay, jalapeno and fish sauce then simmer for another 8-10 minutes.
Add tamarind soup base mix and salt to taste. Remove from heat in order not to overcook the vegetables.
Now transfer it in a bowl and ready to serve hot with rice.😁
Note:
You can also add long beans or (sitaw), okra, water spinach or (kangkong leaves), kamote tops, spinach, or birds' eye chili or(talbos ng sili) to add nutrients and flavor.😇 Happy eating my fellow steemians.
---
Step by step Image:
Preparation (make sure that we prepared all the mixtures that we will be using in our recipe)




Boiling the water with the tamarind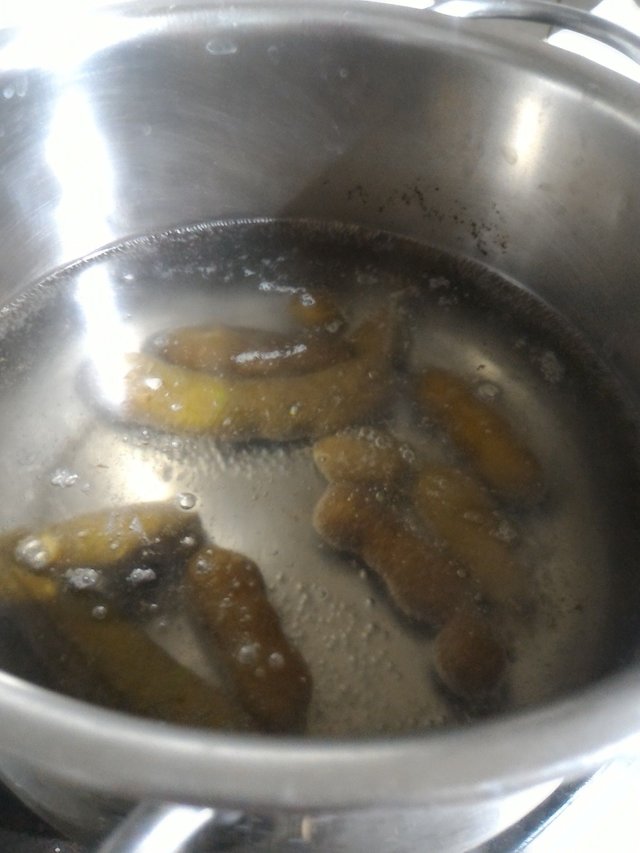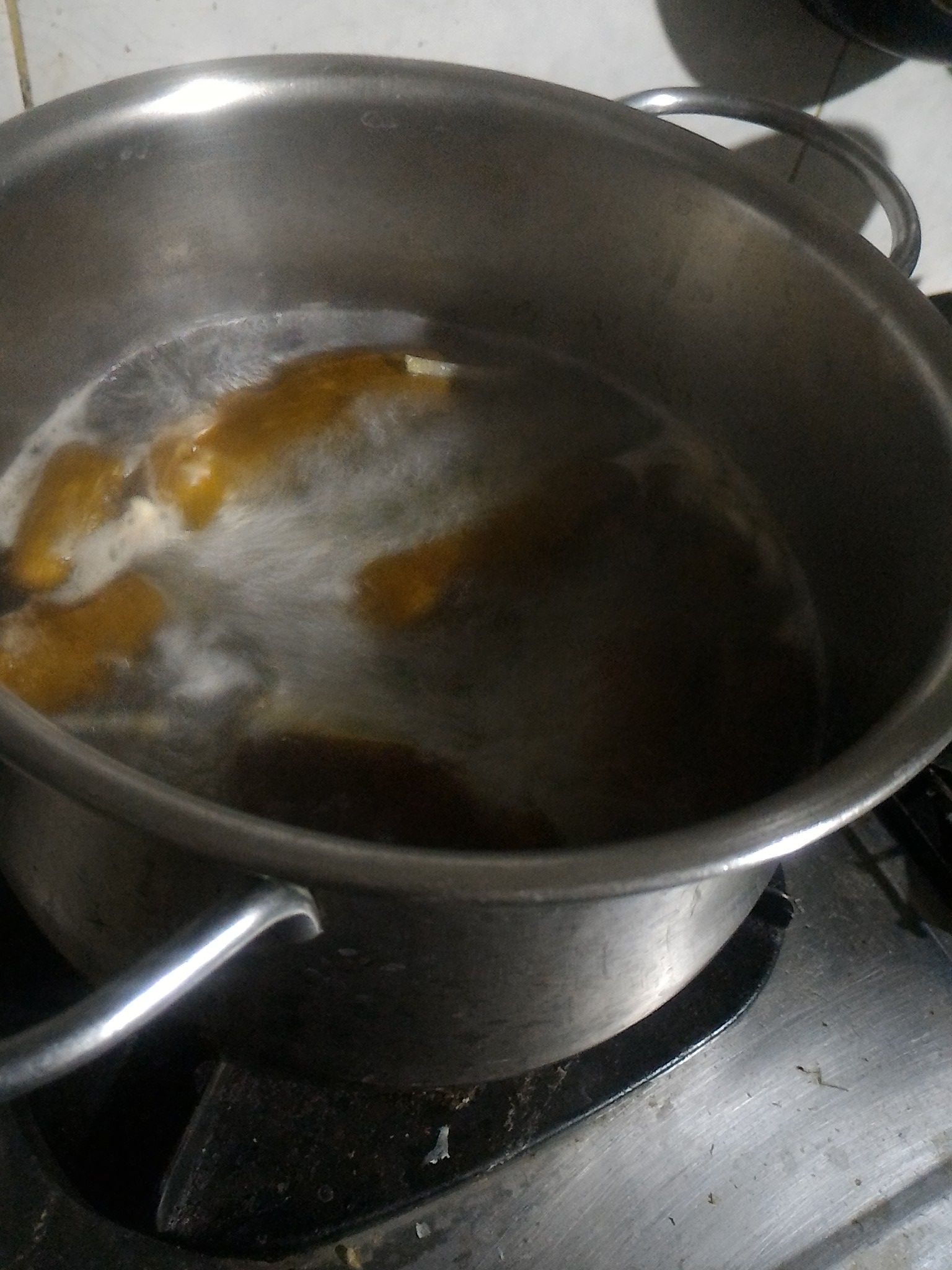 Pour in the Pink salmon and wait for 5 min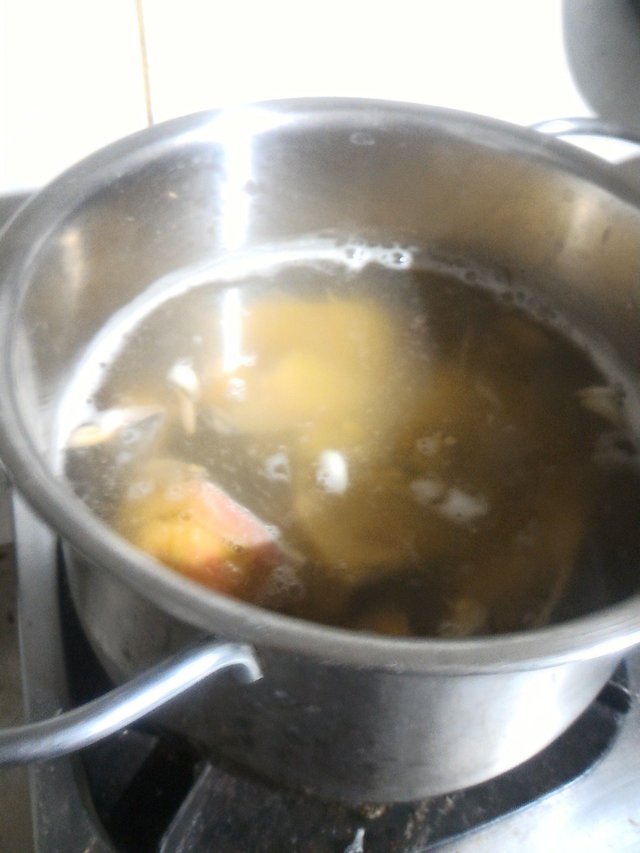 Add some seasonings right after pouring the salmon and the fish sauce, so that the taste will be absorbed by the fish that we poured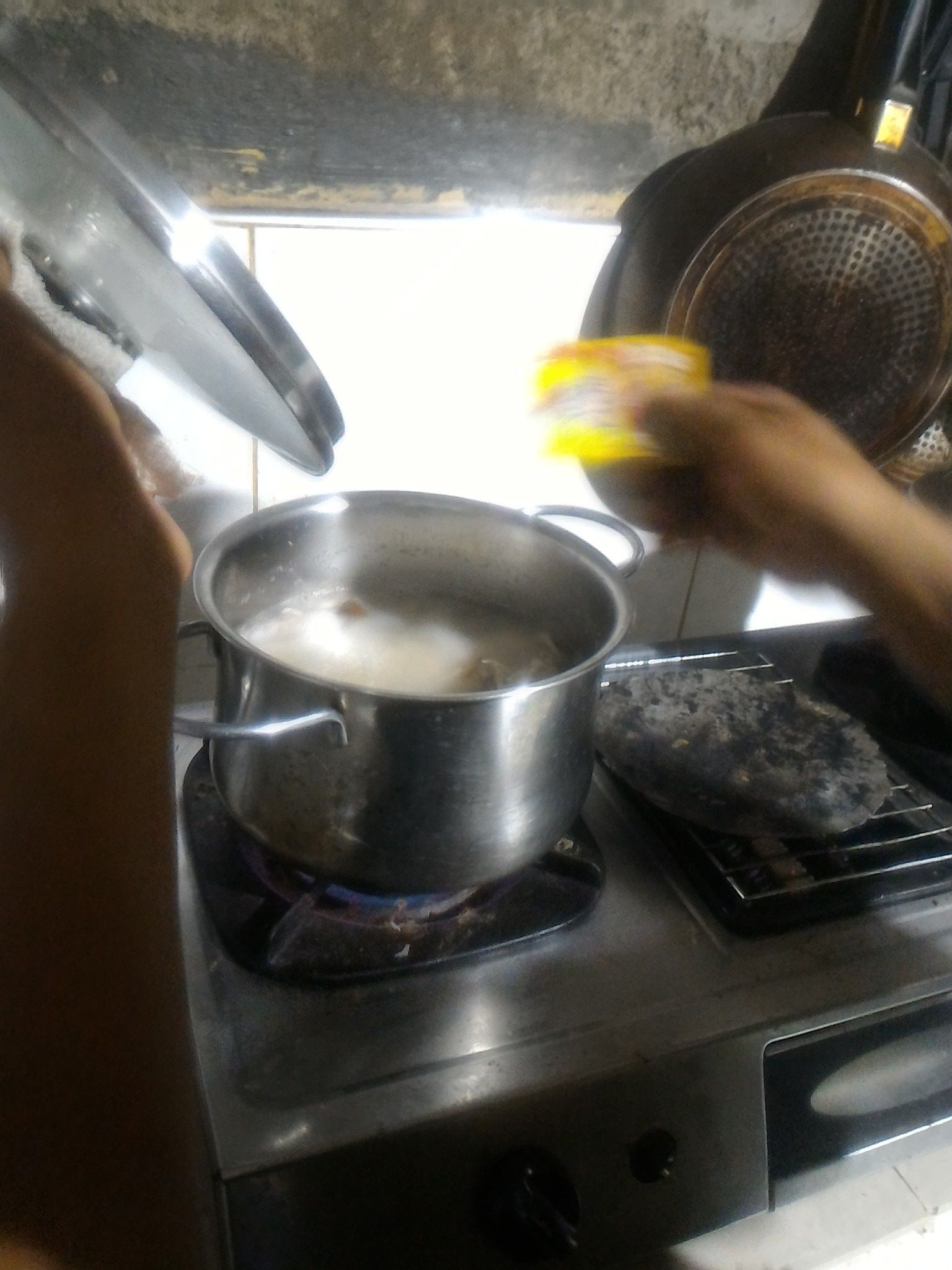 Then after 5 minutes put now the onion, ginger and tomato for 10-15 minutes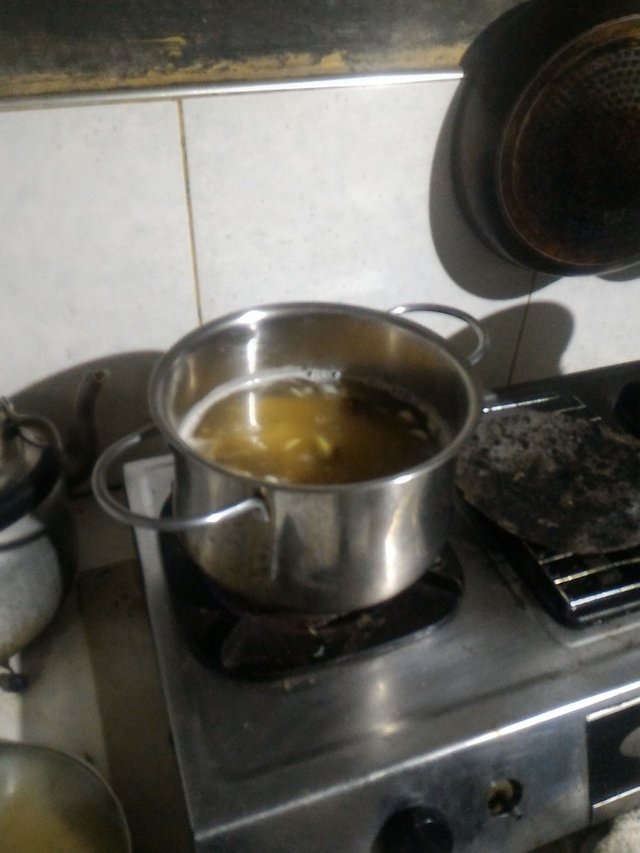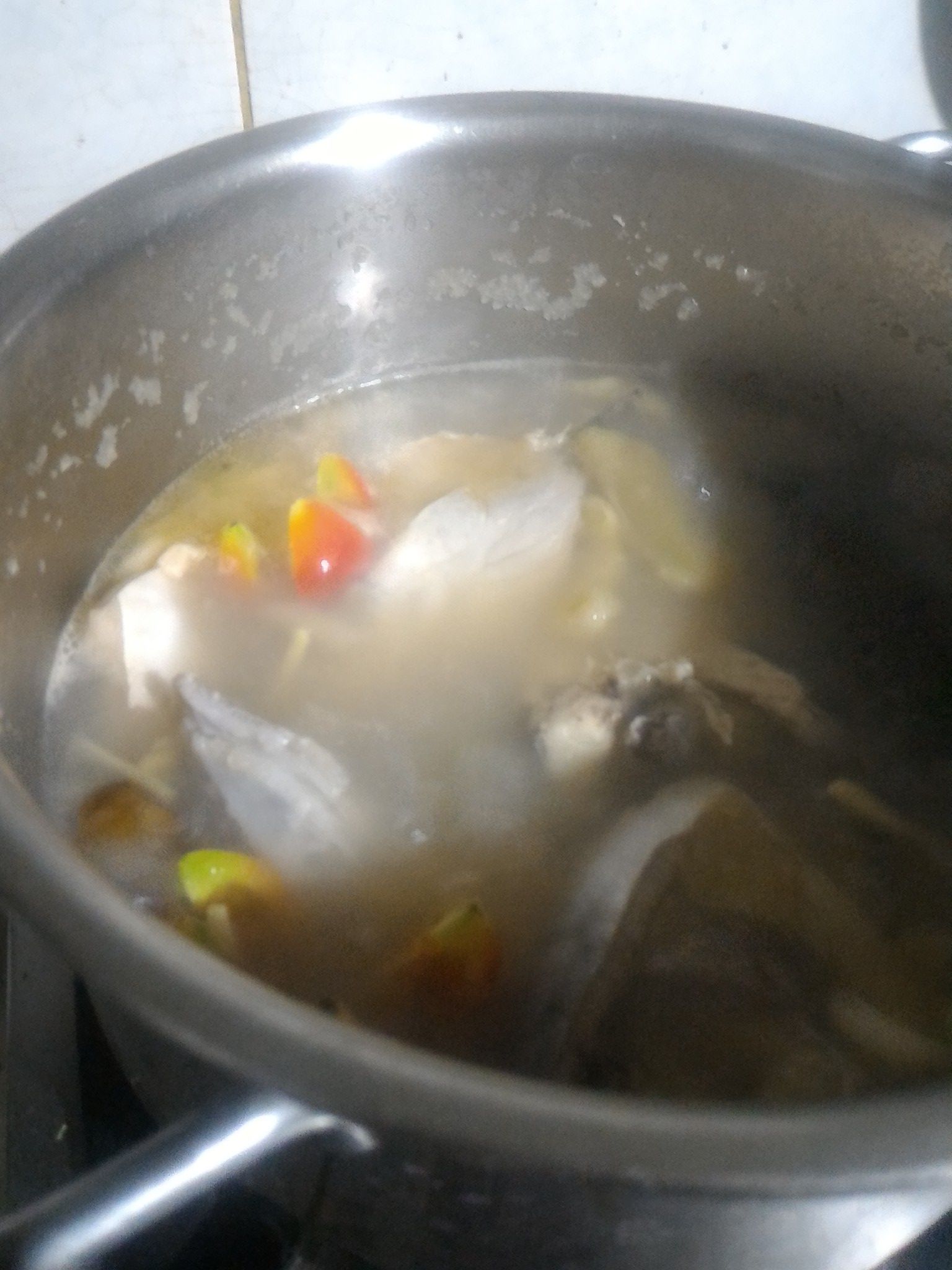 And also we added jalepano (sili that mixed in sinigang) so that it will appreciated as a SINIGANG 😅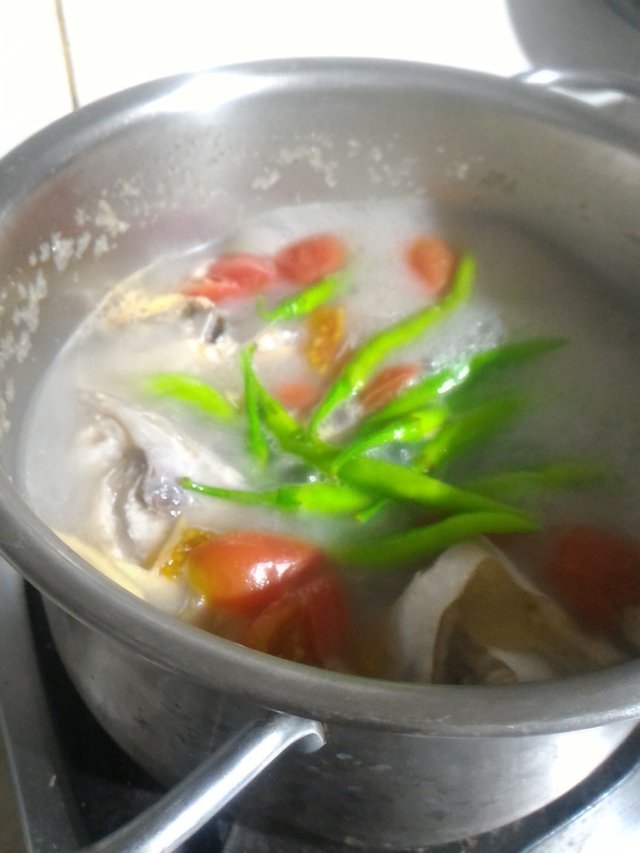 And lastly add now the vegetables that we prepared: Pechay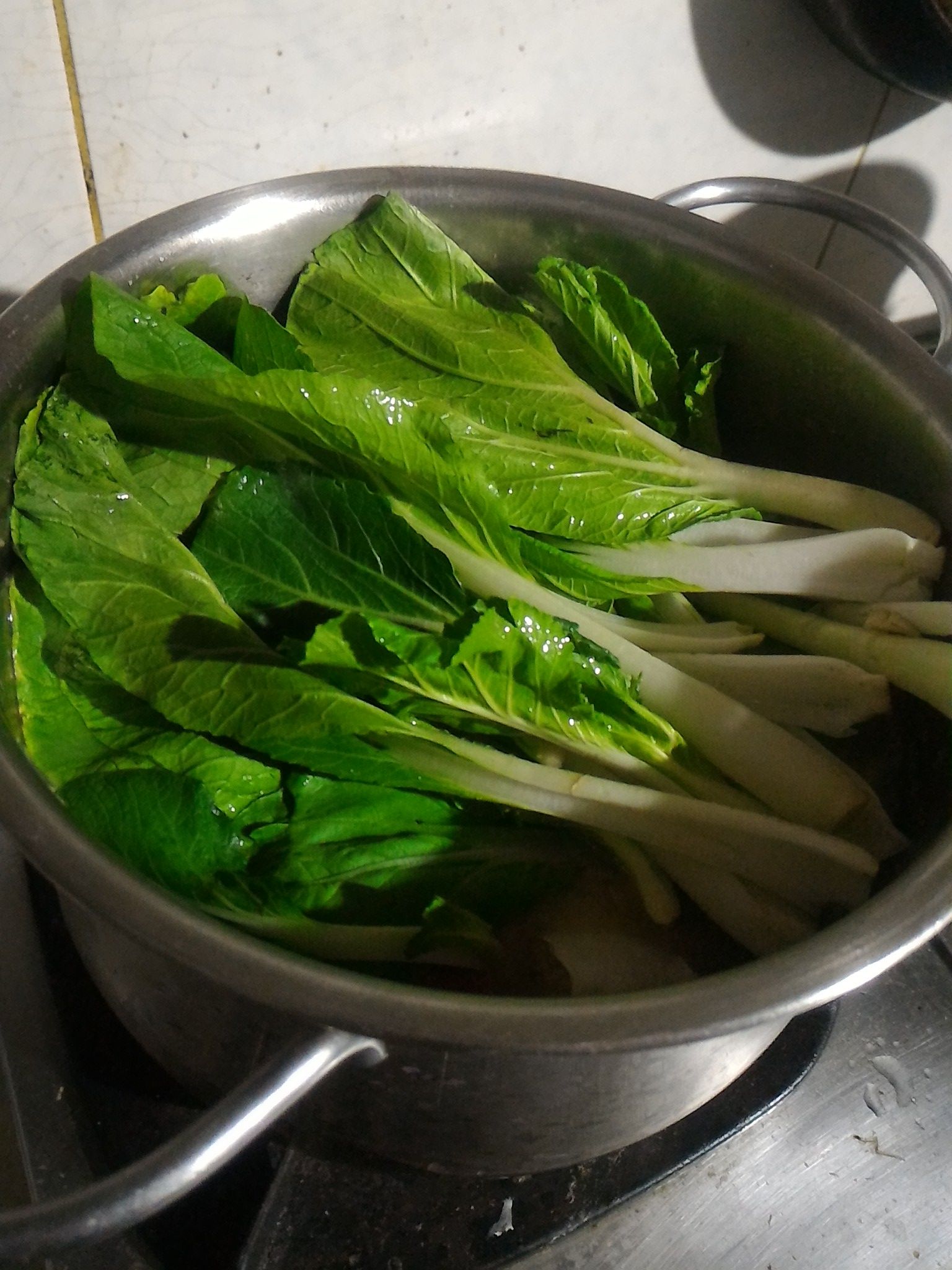 So, Thats it! Haha I thank my Father for guiding me cooking this one, 'cause this was my first time cooking a sinigang (sour soup) by the fish pink salmon .Thanks a lot father! Ready to serve!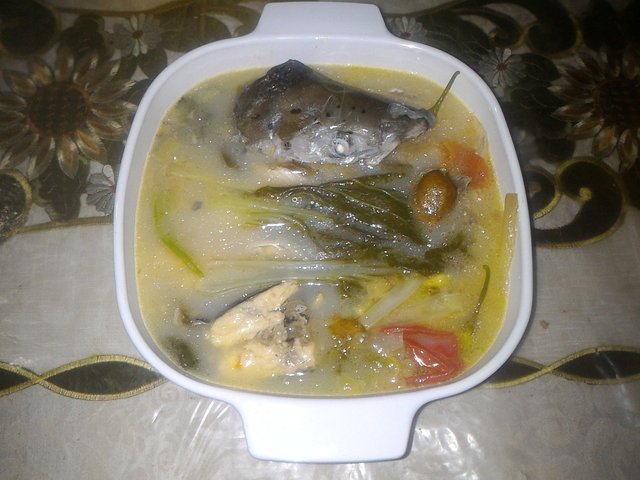 As I said a while ago you can add any vegetable that is appropriate in cooking sour soul, just like in Pork sinigang and Beef sinigang.
A Blessed morning everyone!