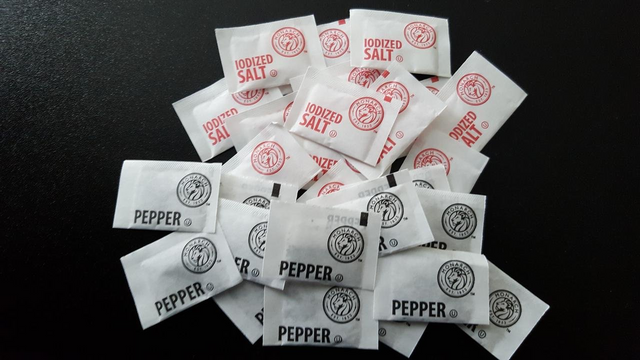 Welcome back…
Well, Vic and Amy's little granddaughter got us started here on this short week and we got kind of like what I expected in responses. This topic that little Jade sent me down can be argued six ways to Sunday and we will all never end up in agreement, and there isn't a damn thing wrong with that.
Not here to tell…
I am not here to tell people how to think or what to think, I only ask that you do think. Because thinking is becoming a lost art, right along with giving driving directions. But we need move on and finish up so I can share a Texas recipe. That's right, we know how to do more than just BBQ here; Texans make some mean chili and good stew. Today it is stew; "Good 'old boy style stew'."
Texan tricky Ricky…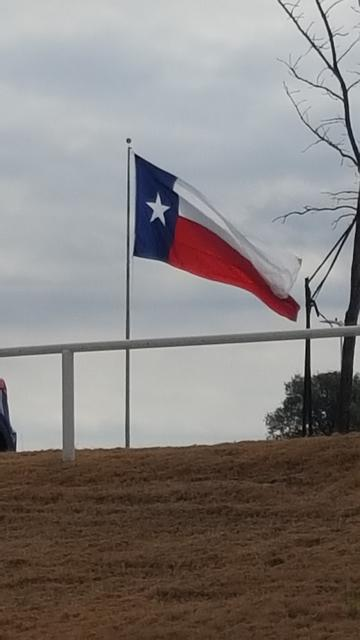 Have any of you ever heard of guy who goes by the name of Rick Perry? I see a few hands up in the crowd so for those of you who do know of him sit tight; we got some folks that never heard of "tricky" Ricky.
Rick Perry is the former governor of Texas and two time loser in the Republican bid for president in 2012 and 2016. I could do month of Daily Doses on those fiascos but we aren't here for that, he is currently serving as the Secretary of Energy in the tRump administration; which is a department he vowed to eliminate if he were elected president.
So that should tell you something about tricky Ricky right there, the department isn't worth having in his opinion but if it means he can have a cushy job on the tax payers dime he isn't passing it up like a man with some integrity would do.
Vaccinations and teenage girls…
I am going to take you back here to Texas when he was governor and tell you the story about vaccinations and young teenage girls. The last time I checked tricky Ricky never completed medical school, in fact he never was in medical school, but Ricky decided it was in the best interest of the young girls of this great state of Texas that they be made to get a vaccination to prevent genital warts. Without that vaccination girls would not be allowed to attend public schools in Texas.
Should have been…
Now that I think about it, he really should have been arrested and charged with practicing medicine without a license, since he basically prescribe the vaccines for those girls. But Texas is a "Good old boy" state and there are shady deals made every day in Austin, Texas which is the capital of the State.
So, if he wasn't a doctor and had no medical expertise what in the world would make him decide to make it where every teenage girl would be required to get this vaccination that is named GARDASIL*9 (GARDASIL is trademarked but I don't know how or where to find that little trademark mark ensignia so I am using the asterisk and this explanation so the MERCK Company doesn't file a law suit against me, bastards.) ?
Yes, money...
The answer to that lengthy question is a lot shorter than the question; money. Yes, money was the reason and it was "good old boy" dealing at its finest. So just to be clear here; it wasn't even a whole hell of a lot of money either and he got offended during the 2012 debates when it was brought up that he sold himself for $5,000 to the MERCK Company.
Imagine that, a politician being offended for taking what amounted to a bribe or a payoff in exchange for an executive order that made it where a company stood to make millions and millions of dollars.
Why he was offended…
He said he was offended because people would think he would sell out for such a low amount; that isn't his exact words but pretty damn close.
The truth is that it was a whole lot more, and when he showed such anger and disgust with it being mentioned as a low amount some reporters went to work digging and investigating and found out it was more like $30,000. Also an additional $370,000 went to the Republican Governors Association who in turn, funneled it back to the Perry campaign. So he didn't sell out for chicken feed, but he did get "chicken".
The stew is cookin'…
Perry started getting a lot of heat from the religious right voters and so he then shafted the MERCK Company and rescinded his executive order just a couple months before the order was to go into effect. Before you even ask, just stop, hell no he didn't give back any of the money.
It really is a sad story because the "lobbyist" for MERCK at the time was Rick Perry's long time assistant and former chief of staff and he really screwed that guy; I hope he had some KY jelly. I imagine it cost that guy his job when tricky Ricky decided to take the money and run like he just had held up a convenient store.
Need to pay attention…
So here is what we need to pay attention too, the money trail. It makes no damn difference what state or what country, even cities and counties for that matter. All politicians can be bought and sold and it happens every single day. So, while there are plenty of vaccines that are needed and do a good job at preventing disease there are plenty that are made with only one purpose in mind and that is generating revenue for shareholders.
That drug that Perry ordered given as a vaccine is said to work for six years and the cancer that the genital warts leads to is rarely ever found in females under twenty and in most cases it is the 35 to 40 years old range.
I am not a statistician or an odds maker but I would be willing to bet that any young girl has a better chance at being run over by a truck and killed than by dying of cervical cancer before she turns twenty one.
Complications …
One other thing to note and I can't remember what investigative show it was, did a story on young girls who had severe debilitating complications from that vaccine.
One girl was top of her class and a pretty cheer leader at her high school and ended up barley able to speak and confined to wheel chair or a bed shortly after being vaccinated with it, and she wasn't the only one; there were others but her story sticks in my mind.
No legitimate health concern…
So the reality was that it was a money grab, and had not a damn thing to do with any legitimate health concern. If there were any health concern it had to do with the health of tricky Ricky's campaign fund.
Reasonably certain…
I am reasonably certain no matter where you are reading this you can find similar stories of politicians being bought so big pharma can peddle their goods without competition and without government interference because those conditions have already been purchased by the drug companies from your elected officials.
In fact, in yesterday's Daily Dose comments @cecicastor pointed out, " Here the guy who owns the pharma company that manufactures the vaccines is also the minister of health. Now if that isn't a conflict of interest, I don't know what is." So if we were holding court right now this is where I would say; "I rest my case."
Enjoy the stew, Good 'old boy style.
Next case please.
Until next time,
@sultnpapper






Join us @steemitbloggers
Animation By @zord189