Today in the SPL (4/26/18): Freerolls, Updates, and More from the Steem Poker League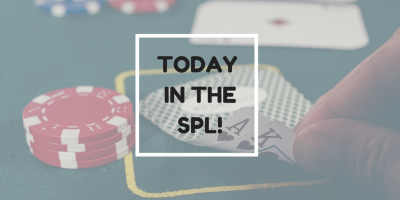 Hello Steemians and SPL Poker Players!
Over 30 SBD is up for grabs today in the SPL! Here are today's updates, results, and more. Please support the league with your upvote and come out and play with us!


Updates, News, and Notes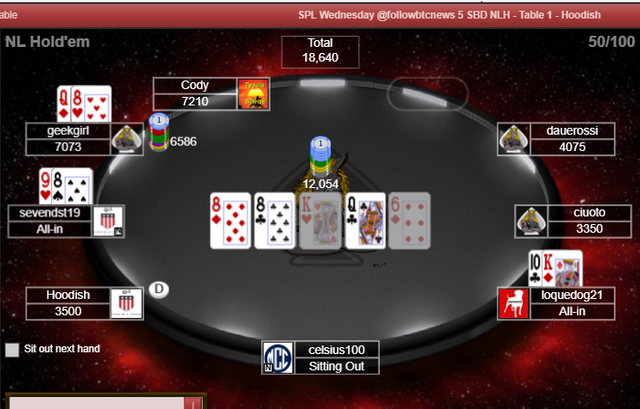 @GeekGirl hits a monster full house, knocking out @sevendst19 and @loqueDog21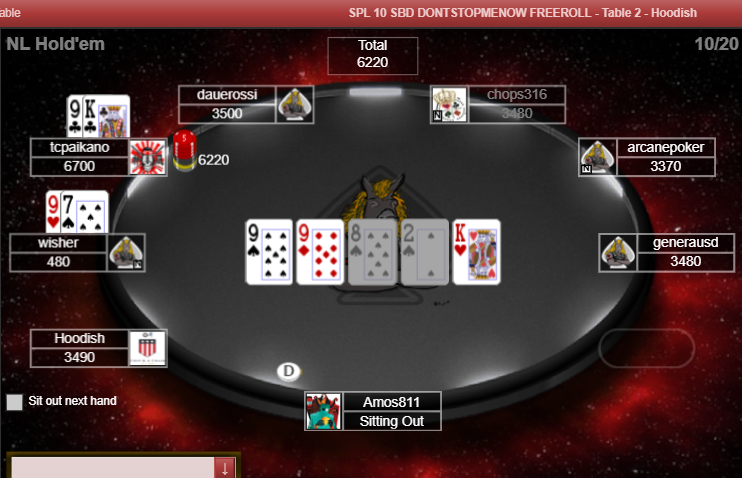 Trips again a full house in the @dontstopmenow freeroll
In the late-night Heads-Up Shootout, the best gunslinger in the west @bethalea defeated her opponent @futuremind. Congrats Beth!
In the early afternoon @dontstopmenow 10 SBD, @Acedawnmusic played a great tournament and won the 3.60 SBD for first place, beating out @tcpaikano in a solid battle.
In the @followbtcnews 5 SBD freeroll, @celsius100 came back from a big deficit against @AnaMa for the victory. Congrats to you both for a well-played tourney.
@pcste hosted a "last longer" bet for his 10 SBD tournament, and at 7th place, I was the first one eliminated from the bet in a field of over 30. @Chops316, @pcste, and @Tuck-Fheman were the final three with Chops taking down the last longer bet and Tuck winning the tournament.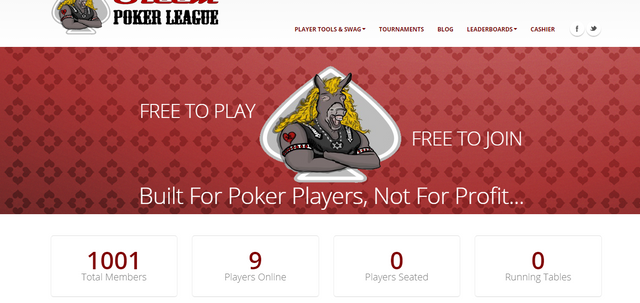 1,000 players and counting! If you haven't yet, please read our special post on going over 1,000 players here. It might not seem like a huge accomplishment, but due to our strict requirements, we've turned away 10 times as many as we've accepted to help build this community the right way. Thanks for your support.

Want to sponsor a tournament of your own? You can do it! Join our Discord channel to learn how.

Today's Freerolls: Wednesday, April 25
10:00 AM CDT: .20 SBD HORSE (16 Players Max)
2:00 PM CDT: .20 SBD Pot Limit Omaha Hi-Lo (20 Players Max)
3:00 PM CDT: 20 SBD @Oendertuerk NLH Freeroll
6:00 PM CDT: .20 SBD Limit Omaha Hi-Lo (20 Players Max)
6:00 PM CDT: @followbtcnews 5 SBD NLH Freeroll
9:00 PM CDT: @inthenow 2 SBD NLH Freeroll
Also, join ongoing Sit &Go's and tournaments throughout the day. To find out when these tournaments are happening in your time zone, use this time zone converter. And make sure to play in "Tucket" Sit N Go's to win a ticket to play in the weekly Tucket Freeroll.

Current SPL Leaderboard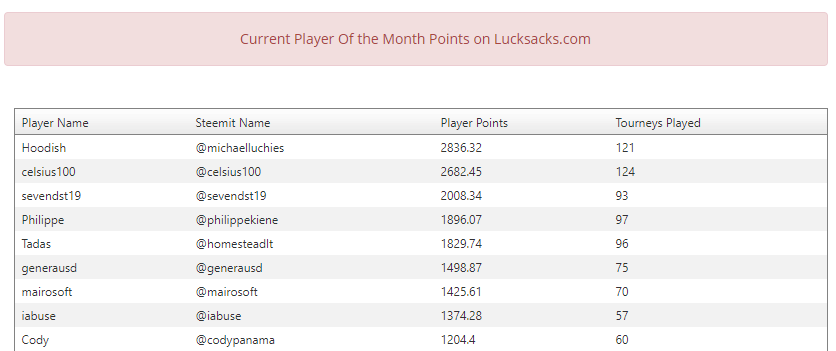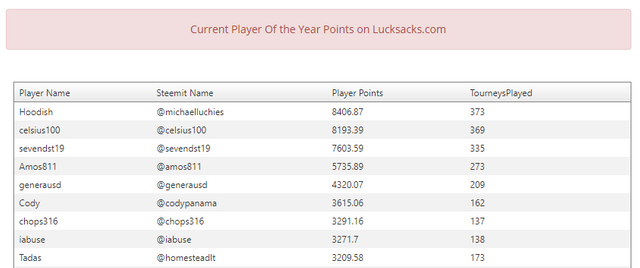 How to Join the SPL
We would love to have you as a part of our online poker community. To be a member of the Steem Poker League, we need you to do the following:
Have a reputation over 35
Have a valid introduction post
Be a current, active Steemian
Come to our Discord Channel and get to know the other players! It can help your pending-to-active transition if you have an established @spl member vouch for you!
Register on lucksacks.com, the official home of the SPL
Please comment, trash talk, or post nonsense (other than spam) below, and I'll see you at the tables!
Banner created by @NicNas
~Just Call Me Jaws Cause I'm a Shark Yawl, "Hoodish," aka @MichaelLuchies