Hola amigos, bienvenidos a un nuevo post.
¿Ya conociste el nuevo juego que pronto estará disponible bajo el blockchain de steem?
Se llama DaieSthai War, se trata de un juego 3D en donde libraremos batallas con naves, conocidas como "Arks"(están geniales).
¿Qué necesitas para Jugar?
Para jugar deberás obtener una nave o "Arks", actualmente están disponibles en packs e individualmente (el juego actualmente no ha salido, así que como toda compra conlleva un riesgo) así que puedes comprar ahora o esperar a que ya esté implementado.
¿En qué consiste?
La batalla será de de 10 jugadores ( 5 vs 5) cada equipo tendrá un líder, el primer equipo que derribe al líder contrario gana. Tengo entendido que los jugadores tendrán 100 HP mientras que los líderes que serán escogidos al azar tendrán 200 HP.
¿Como consigo las Arks?
Por los momentos están disponibles 3 packs, los cuales contienen una posibilidad de obtener una Arks de edición limitada y en la tienda individualmente, el más económico está en 3$ (pero no sé aún si hay que comprar los hechizos específicos para cada Ark).
Cabe mencionar que en este juego los epics son más costosos que los legendarios (para hacer las cosas con un toque diferente).
Al inicio no sabía que pensar de este juego pero cuando me dijeron que sería creado con Unity3D, disponible para pc y móviles (por los momentos) yo decidí darle una gran oportunidad.
Aun no hay fecha de lanzamiento pero el equipo siempre está atento a las ideas de los usuarios.
¿Qué ideas me gustaría que implementaran?
Me gustaría que se pudiera publicar en Steemit estadísticas como la app @actifit, y que esas publicaciones recibieran votos.
¿Qué estadísticas? ejemplo las kills, los min jugados, las veces que ha sido líder, los km recorridos en el mapa, no lo sé, son ideas.

Que más adelante hayan más modos de batallas.

Me gustaría que un futuro hayan regalos en navidad, no es necesario que sean poderes, pueden ser adornos, luces, cosas simples que no hacen la diferencia en el juego pero si es un incentivo para los jugadores.
Estaré atento a las novedades de este juego, deseo jugarlo pronto.
Friends, welcome to a new post.
Did you already know the new game that will soon be available under the steem blockchain?
It is called DaieSthai War, it is a 3D game where we will fight battles with ships, known as "Arks" (they are great).
What do you need to play?
To play you must obtain a ship or "Arks", they are currently available in packs and individually (the game has not yet come out, so as every purchase carries a risk) so you can buy now or wait for it to be implemented.
What does it consist of?
The battle will be of 10 players (5 vs 5) each team will have a leader, the first team that knocks down the opposing leader wins. I understand that the players will have 100 HP while the leaders that will be chosen at random will have 200 HP.
How do I get the Arks?
At the moment 3 packs are available, which contain a possibility to obtain a limited edition Arks and in the store individually, the cheapest one is at $ 3 (but I do not know yet if you have to buy specific spells for each Ark).
It is worth mentioning that in this game the epics are more expensive than the legendary ones (to do things with a different touch).
At the beginning I did not know what to think about this game but when they told me it would be created with Unity3D, available for PC and mobile (for the moment) I decided to give it a great opportunity.
There is still no release date but the team is always attentive to the ideas of the users.
What ideas would you like me to implement?
I would like statistics such as the @actifit app to be published in Steemit, and those posts to receive votes.
What statistics? example the kills, the min played, the times that has been leader, the kilometers traveled on the map, I do not know, are ideas.

That later there are more modes of battles.

I would like a future to have gifts at Christmas, it is not necessary that they be powers, they can be ornaments, lights, simple things that do not make a difference in the game but it is an incentive for the players.
I will be attentive to the novelties of this game, I want to play it soon.
---

https://www.daiesthaiwar.com/shop
I want this Ark <3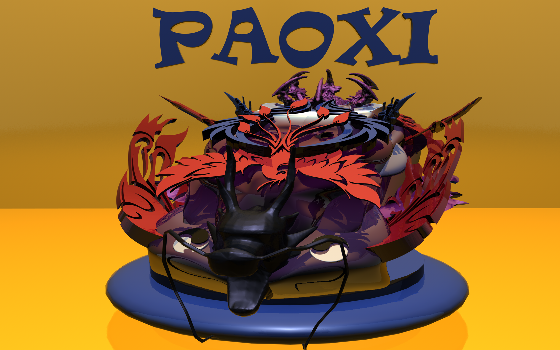 Or maybe this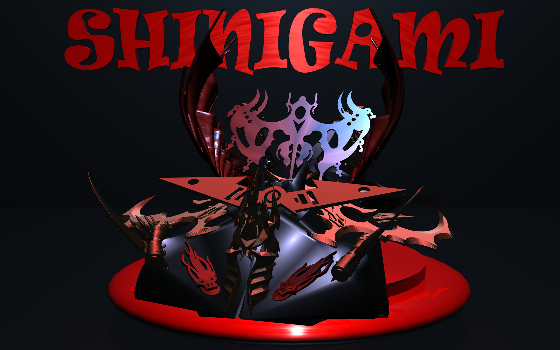 If you want more information please, watch this publication to obtain more information about the advances in the map: https://steemit.com/daiesthaiwar/@daiesthaiwar/daiesthaiwar-on-steem-blockchain-game-map-news-new-contest-more