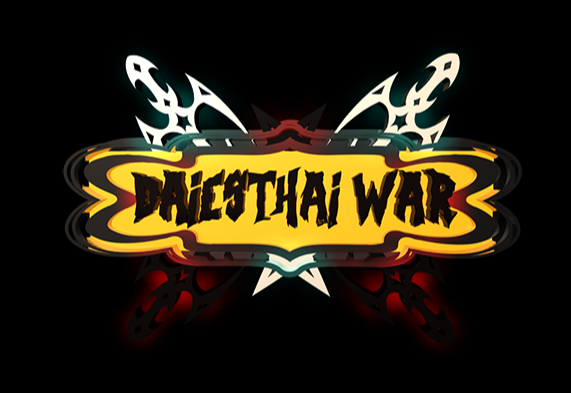 Hora de publicación!
Hello amigos, estaba muy feliz tomándome un choco, cuando encontré el post de @daiesthaiwar con un avance de los mapas y he quedado encantada.
Aquí está: Map under construction
Para aquellos que aun no lo conocen, Daiesthaiwar es un juego que están creando a través de la maravillosa herramienta de Unity3D, cuenta con fantásticos diseños.
Será de batallas entre naves llamadas "arks", dichas batallas serán de 10 jugadores, es decir un 5 vs 5; cada equipo tendrá un líder que será escogido al azar por el sistema y el objetivo de la batalla será derribar al líder enemigo para obtener "cicatrices de batalla" que serán las tokens del juego.
Aunque el juego está en fase de diseño, ya están a la venta algunas Arks, te dejaré imágenes de los diseños de algunas Arks, están fantásticas, me encantan. Sin embargo, siempre aconsejo esperar a que el juego salga o invertir bajo tu propio riesgo y obtener información sobre el proyecto primero.
Time of publication!
Hello friends, I was very happy taking a chocolate, when I found the post of @daiesthaiwar with a preview of the maps and I was delighted.
Here: Map under construction
For those who still do not know, Daiesthaiwar is a game that they are creating through the wonderful Unity3D tool, it has fantastic designs.
It will be battles between ships called "arks", these battles will be 10 players, that is, a 5 vs 5; Each team will have a leader that will be chosen at random by the system and the objective of the battle will be to shoot down the enemy leader to obtain "battle scars" that will be the tokens of the game.
Although the game is in the design phase, some Arks are already on sale, I will leave you images of the designs of some Arks, they are fantastic, I love them. However, I always advise waiting for the game to come out or invest at your own risk and obtain information about the project first.
---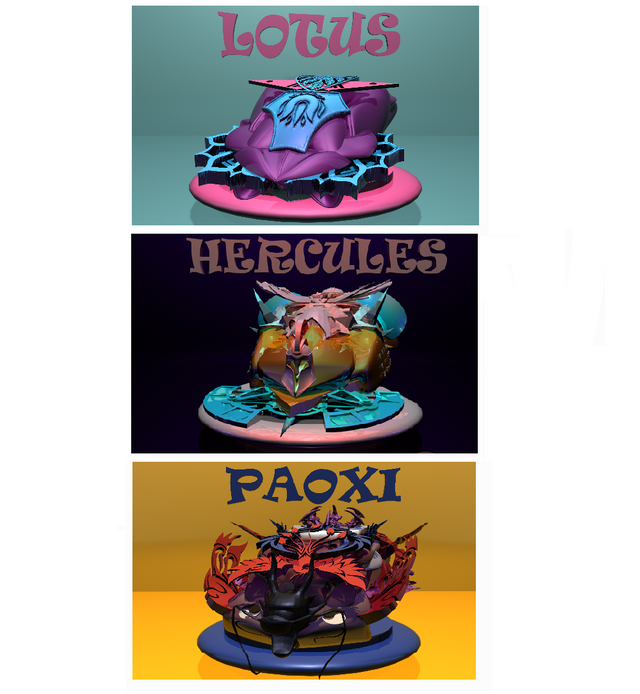 Hercules <3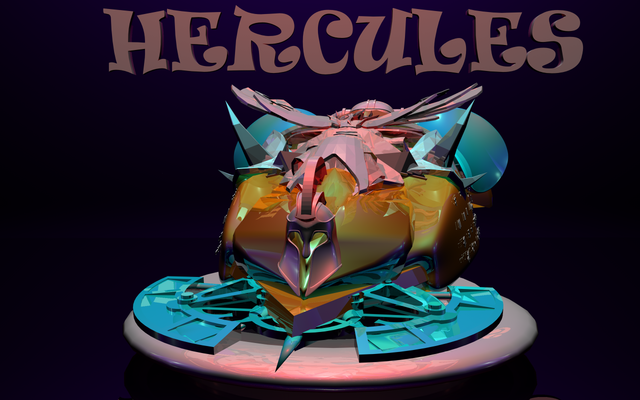 ---
He estado compartiendo un tiempo con los chicos de @daiesthaiwar en Discord, siempre muy amables y atentos a las dudas, aunque me gustaría saber más sobre el equipo que está detrás de todo este proyecto.
Me gustaría iniciar con algunas ideas y sugerencias al equipo:
Comunicación: Sé que quieren mantener el misterio y la emoción, pero las personas que invierten siempre quieren lo contrario, quieren la certeza de obtener algo a cambio, ganancias. Necesitamos que los encargados del juego sean más abiertos, ¿quienes son?¿por qué el nombre daiesthaiwar? indique avances en el proyecto, ¿qué metas tiene en este proyecto? ¿que beneficios obtengo? esas cosas son importantes.

Fees accesibles: Me encantaría que las "cicatrices de batalla" puedan ser utilizadas para pagar las tarifas de entrada en los torneos, que no sea solo con $.

Estime fechas: Es importante que establezca objetivos y plazos para llevarlos a cabo, de lo contrario se enfocará en otras cosas y todo será inconcluso.

Guías: Actualmente hay muchos juegos en el blockchain, les aconsejo acercarse a los casos de éxito, personas que ya hayan creado juegos como @steemmonsters, pueden darle buenos consejos para evitar errores que quizás se hayan cometido o solo para mejorar.

Enlaces de afiliado: Por favor coloquen enlaces de afiliado para que podamos ganar una pequeña comisión por invitar a otros al juego.
Espero les guste mi post y las ideas o sugerencias planteadas.
<3 gracias por leerme, nos vemos en próximo post.
I have been sharing a time with the guys from @daiesthaiwar in Discord, always very kind and attentive to the doubts, although I would like to know more about the team that is behind this whole project.
I would like to start with some ideas and suggestions to the team:
Communication: I know they want to keep the mystery and emotion, but people who invest always want the opposite, they want the certainty of getting something in return, profits. We need the game makers to be more open, who are they, why the name daiesthaiwar? Indicate progress in the project, what are your goals in this project? What benefits do I get? those things are important.

Accessible Fees: I would love for "battle scars" to be used to pay entrance fees to tournaments, other than just $.

Estimate dates: It is important that you establish objectives and deadlines to carry them out, otherwise you will focus on other things and everything will be inconclusive.

Guides: There are currently many games on the blockchain, I advise you to approach the success stories, people who have already created games like @steemmonsters, can give you good advice to avoid mistakes that may have been made or just to improve.

Affiliate links: Please place affiliate links so that we can earn a small commission for inviting others to the game and buying hehehe.
I hope you like my post and the ideas or suggestions raised.
<3 thanks for reading me, see you in next post.